IOM3 congratulates the winners of the 2018 IOM3 Awards, Medals and Prizes, as listed below.
Premier Awards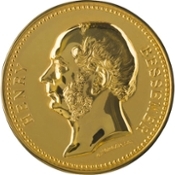 Prof Indira Samarasekera FRSC FCAE DSc OC
Indira is a leader in the field of steel process metallurgy. As director of the Centre for Metallurgical Process Engineering at the University of British Columbia, she managed a strong and influential research group in the field of continuous casting of steel. As a result, a number of outstanding students were developed who went on to make their significant contributions into the steel industry, Worldwide. She held the post of Dofasco Chair in Advanced Steel Processing. She was made the President and Vice Chancellor of the University of Alberta, and held that role between 2005 and 2015. On completion of her terms at Alberta, she joined the Liu Institute for Global Issues as Distinguished Fellow in Residence. She has numerous awards and honorary degrees from organisations throughout the World, and has an extensive publication list.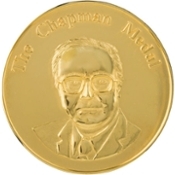 Prof Sheila MacNeil
Sheila MacNeil has an outstanding track record in the development of biomaterials for wound healing and tissue engineering of skin, oral mucosa and cornea. She is Professor of Tissue Engineering at Sheffield University with expertise in tissue engineering of skin, oral mucosa, urethra, oesophagus and cornea with a strong focus on translating research to the clinic. In September 2014, she was awarded the UK Society of Biomaterials President's medal for her contributions to biomaterials in both the UK and overseas. She innovated the UK's first commercially available tissue engineered product, Myskin, which is now used by 11 out of the 13 major UK burns centres. Sheila has published over 464 peer-reviewed articles, >9000 citations and an h-index of 49. She has also worked extensively to develop tissue engineered oral mucosa for reconstruction of urethral stricture and published a nine-year follow up on this recently. Another key project is developing cell delivery membranes for corneal defects working with colleagues in India. Over the last seven years she has also been developing an alternative material for support of the urethra.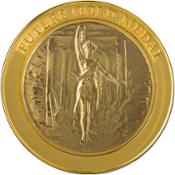 Christine Blackmore CSci CEng FIMMM
Christine is an Associate Director at Wardell Armstrong LLP working as a Geo-Environmentalist and Environmental Auditor with some 15 years' experience in Environmental Management in the International Mining and Metallurgical Industry. Her expertise is mainly focused in Environmental Management and Auditing. She is an Accredited Lead Cyanide Auditor with the International Cyanide Management Institute (ICMI), for the gold mining industry. She is a dedicated and enthusiastic supporter of the IOM3 having performed as the President and Secretary of the Western Institute of Mining and Minerals and responsible for turning this branch into one of the most active and successful in the UK, increasing membership, attendees at meetings and increasing the profile of the branch nationally. Christine is currently chair of the Mining Technology Division (MTD). She was also selected as one of the 100 most influential Women in Mining in 2016.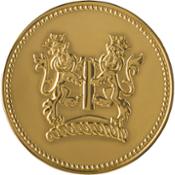 Materials Strategic Partnership (led by Dr Howard Stone)
In 2009 Rolls-Royce and EPSRC agreed a Materials Strategic Partnership addressing metallic systems for gas turbines with three University Core Partners, the Universities of Cambridge, Birmingham and Swansea. Uniquely incorporating a research programme (PDRA) and training programme over 10 years. To date the Strategic Partnership has enrolled 142 research students. Of these, 85 have completed their studies to date, 90% of whom have subsequently taken up technical jobs in UK industry and academia. The Strategic Partnership has delivered on many levels including, developing new blade, disc and shaft alloys, an outstanding student training programme, a large body of publications, several patent applications, support for STEM and outreach activity and employment for the next generation of highly trained scientists and engineers - to combat skills loss in this market sector. The Partnership has been successful because Rolls-Royce, EPSRC and Universities collaborated as a team, funding a programme over an extended timeframe. This has allowed the programme to attract and retain high quality academics, research staff and students.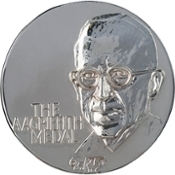 Prof Ruth Cameron FIMMM
Ruth's work in the materials science of regenerative medicine and pharmaceutical delivery is truly outstanding. She was awarded the UKSB President's Prize in 2017, has published an exceptional body of work in the field of ice templating technologies for regenerative medicine. Her publications deliver a comprehensive and robust framework for scaffold design, adaptable to the needs of different clinical targets. The original application was in osteochondral repair, with an international patent family and an award winning spin-out company, Orthomimetics. Ruth's research has broadened this original application to a consideration of their potential in cardiac repair, periodontal repair, ridge augmentation surgery, wound healing and bioreactor applications. In the field of breast cancer research, the scaffolds have been used in 3D in vitro models of mammary gland tissue using epithelial and adipocyte co-culture. This approach has potential for developmental and tumorigenic studies and for screening breast cancer therapeutics for personalised medicine. She was a Founder Board member and later Director of Cambridge's £10M Pfizer Institute for Pharmaceutical Materials Science.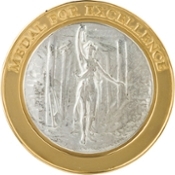 FAME (Flexible And Mobile Economic Mineral Processing Technologies)
FAME, part of the EU Horizon 2020 Programme, is a mineral processing research and innovation project. It provides novel mineral processing solutions to facilitate exploitation of three common European types, skarns, greisens and pegmatites. The FAME Consortium is industry driven, comprising 16 European mineral developers, research and engineering orientated SME's, research institutes, academia and networking companies. FAME is highly regarded within the EU as it has successfully developed innovative mineral processing flow sheets, stimulated the European mining environment and, as a highly visible project, with Global reach, has helped preserve mineral processing and mineralogical skills and expertise within Europe.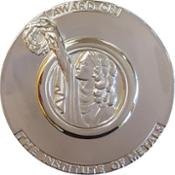 Prof Neil Alford MBE FREng
Neil has worked over 30 years in Materials Engineering and has established an international reputation for his accomplishments in the development of structural and functional materials. He has helped to steer UK and EU Government Science Policy for 20 years, and has been a member of the Technical Opportunities Panel for three years. Neil was a member of the Electrical Engineering RAE2008 panel and a member of the DTI Working Group for the Quantum Metrology Programme at NPL. He is FREng, FRSC, FAmCeramSoc, FInstP, FIoMMM and FIET. In 2012 he was awarded the MBE for services to engineering and in 2016 the Royal Society Armourers and Brasiers Prize and Medal. He has over 250 journal publications and is the author of 22 patents.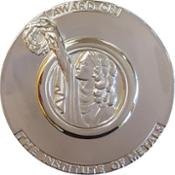 Prof Philip John Withers FRS FREng FRAeS FIMMM
Philip has made a number of outstanding contributions to materials science and technology, both academically and to the benefit of industry. His research has significantly improved our fundamental understanding of the performance of advanced engineering materials through his pioneering use of neutron, synchrotron X-ray and laboratory X-ray beams. He is a world authority on the measurement and scientific understanding of residual stress. He established the world leading Henry Moseley X-ray Imaging facility, which in 2013 was awarded the Queen's Anniversary Prize in recognition of its impact, excellence and innovation in X-ray imaging. His vision and leadership in the area of advanced materials is reflected in his appointment as the first Regius Professor of Materials in 2016 and Chief Scientist of the Henry Royce Institute for Advanced Materials.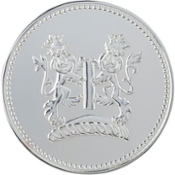 Dr Anna Ploszajski EngD MRes MEng
Anna has made an outstanding contribution to materials science. She is one of UCL's leading public engineers and one of the UK's leading materials communicators. She works at the forefront of sector-leading initiatives that span education, outreach and engagement. Anna has written over 30 general articles for Materials World and is a passionate promoter of women in STEM.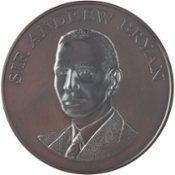 Andrew Raine CEng FIMMM
Andrew is a highly respected Project Director and has worked in a diversity of locations, including Hong Kong, South East Asia, Australia and the United Kingdom. During this time, he has made significant contributions to the sectors of construction, mining, and tunnelling. Since 1993, Andrew has been an active Professional Member of the IOM3 as well as a Chartered Engineer, under the Engineering Council, and was awarded Fellowship to IOM3 in 2011. Andrew has been an active member of the HK Branch Council of the IOM3 since 2008. He has acted as ordinary Council Member as well as having served two terms as Branch President.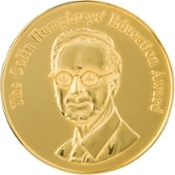 Susan V McLaren
Susan is currently Senior Lecturer in Design & Technology Education at Moray House School of Education, University of Edinburgh. Prior to this she worked for 14 years with the Faculty of Education, University of Strathclyde. Susan's key teaching areas are PGDE (Secondary) Design and Technology, PGDE (Primary) Technologies and Continuing Professional Development for primary and secondary teachers. In 24 years of being involved in teacher education, Susan has worked with over 600 students teachers and presented a wide variety of CPD sessions for qualified teachers across Scotland.
2017 Harvey Flower Titanium Prize (Retrospective)
Bill Swale
Dowding Medal & Prize
Damian Shipton
Grunfeld Memorial Award & Medal
Jack Strong
Frank Fitzgerald Medal & Travel Grant
Alireza Valizadeh
Frank Paine Packaging Award
David Edwards CSci FIMMM
Hadfield Medal & Prize
Prof Jay Jaiswal
Hancock Medal
Dr Alan Muhr CEng
Hume Rothery Prize
Prof Kallarackel Thomas Jacob
Ivor Jenkins Medal
David Whittaker CEng FIMMM
James S Walker Award
Tabitha Jones
John Hunt Medal
Prof Lindsay Greer
Kroll Medal & Prize
Prof Judith Driscoll
Leslie Holliday
Prof Mike Hinton
Institute's International Medal
Tim Leung FIMMM
Institute's Technician Medal
James Watson EngTech TIMMM
Local Society of the Year (Large)
IOM3 Hong Kong Branch
Local Society of the Year (Small)
MinSouth
Outstanding Contribution Awards
Professor Craig Davies CEng FIMMM
John McGrath CEng FIMMM
Robert Perrin Award
Gervais Sawyer FIMMM
Stockwiec Medal & Prize
Dr Rebecca Higginson CEng CSci FRMS FIMMM
Swinburne Medal & Prize
Prof C Bastiaansen
Robert Perrin Award
Gervais Sawyer CEng FIMMM
Rosenhain Medal & Prize
Prof Ken-Tye Yong FRSC FRAS FRSB FIMMM
Rowbotham Medal
Adrian Tautscher
Roy T Holland Medal & Prize
Dr Phil Jackson
T B Marsden Professional Award
Dr Mick May FIMMM FREng
Thomas Medal & Prize
Prof Abdel-Hady El-Geassy CEng FIMMM
Thornton Medal
Assoc Prof Mark Everard
Tom Bell Surface Engineering Medal
Prof Allan Matthews FREng
Tom Colclough Medal & Prize
Dr Norman A McPherson CEng FIMMM
Verulam Medal & Prize
Professor Jingzhe Pan
Adrian Normanton Award
A manganese distribution prediction model for CaO–SiO2–FeO–MgO–MnO–Al2O3 slags based on IMCT
Ironmaking & Steelmaking, 44:3, 168-184, DOI: 10.1080/03019233.2016.1198859
S Duan, X L Guo, H J Guo & J Guo
Alan Glanvill Award
Evaluation of commercial Mg(OH)2, Al(OH)3 and TiO2 as antimicrobial additives in thermoplastic elastomers
Plastics, Rubber and Composites, 46:5, 223-230, DOI: 10.1080/14658011.2017.1314412
M Pittol, D Tomacheski, D N Simões, V Ferreira, R R Marlene & C Santana
Billiton Gold Medal
Understanding ferrovanadium smelting through computational thermodynamics modelling
Mineral Processing and Extractive Metallurgy, 125:1, 45-55
D. R. Swinbourne, T. Richardson & F. Cabalteja
Composite Award
Understanding physical changes and strength loss of Eglass fibres following exposure to elevated temperatures
Materials Science and Technology, 33:3, 255-264, DOI: 10.1080/02670836.2016.1180743
P G Jenkins
Cook/Ablett Award
Gamma-gamma prime-gamma double prime dual-superlattice superalloys
Scripta Materialia 2017, volume 136, pages 136-140
P Mignanelli, N Jones, E Pickering, M Hardy, O Messe, C Rae & H Stone
Douglas Hay Medal
Characterisation of burst-prone grounds at Vale's Creighton Mine
Mining Technology, 126:3, 123-138, DOI: 10.1080/14749009.2016.1252093
P Morissette, J Hadjigeorgiou & A Punkkinen
Guy Bengough Award
Characterising the early stages of crack development in environment-assisted cracking
Corrosion Engineering, Science and Technology, 52:7, 533-540
A Turnbull
Mann Redmayne Medal A
Globally optimising open pit and underground mining operations under geological uncertainty
Mining Technology, 125:1, 2-14, DOI: 10.1179/1743286315Y.0000000027
L Montiel, R Dimitrakopoulos & K Kawahata
Mann Redmayne Medal B
Host rock geochemistry, texture and chemical composition of magnetite in iron ore in the Neoarchaean Nyong unit in southern Cameroon
Applied Earth Science, 126:3, 129-145, DOI: 10.1080/03717453.2017.1345507
N N Chombongm, C E Suh, B Lehmann, A Vishiti, D C Ilouga, E M Shemang, B S Tantoh & A C Kedia
Mann Redmayne Medal C
Targeting fluorescent lamp waste for the recovery of cerium, lanthanum, europium, gadolinium, terbium and yttrium
Mineral Processing and Extractive Metallurgy, 125:4, 199-203
C Tunsu, C Ekberg, M Foreman & T Retegan
Materials World Medal (joint)
Dr Anita Parbhakar-Fox
Matt Buckley
Pfeil Award
Review of flash sintering: materials, mechanisms and modelling
Advances in Applied Ceramics, 116:1, 24-60, DOI: 10.1080/17436753.2016.1251051
M Yu, S Grasso, R Mckinnon, T Saunders & M Reece
Wardell Armstrong Prize
Australia: geology and mineral resources
Applied Earth Science, 125:3, 121-127, DOI: 10.1080/03717453.2016.1199505
D Klingner & C A Standing
Williams Award
Sulphur removal in ironmaking and oxygen steelmaking
Ironmaking & Steelmaking, 44:5, 333-343, DOI: 10.1080/03019233.2017.1303914
F N H Schrama, E M Beunder, B Van den Berg, Y Yang & R Boom
2017 Vanadium Award (Retrospective)
Structure-properties relationship of ultra-fine grained V-microalloyed dual phase steels
Materials Science and Engineering: A, vol. 703, 2017, pp. 293-303
C P Scott, F Fazeli, B S Amirkhiz, I Pushkareva & S Y P Allain
Beilby Medal & Prize
G Beckham
Charles Hatchett Award
Unraveling the nature of anomalously fast energy storage in T-Nb2O5
Journal of the American Chemical Society, 139 (2017), 7071-7081
D Chen, J Wang, T F Chou, B Zhao, M A El-Sayed & M Liu