IOM3 congratulates the winners of the 2011 IOM3 Awards, Medals and Prizes, as listed below.
Premier Awards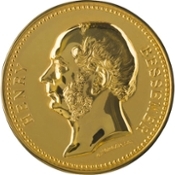 Ian Christmas MIMMM, World Steel Association
He has been instrumental in promoting the economic importance, value and relevance of steel to the modern world. Christmas sits on the Executive Commitee and the Board of worldsteel. He has sought to unite the steel industry so that it can better react to important issue, for example, he attracted leading Chinese steel companies to join the Association. This has enabled insight into the Chinese markets and a better understanding of the country's effect on steel prices and profitability. An international lifecycle inventory of steel products, a world first, was developed by Christmas, and he actively promotes the credentials of steel in housing applications and as a sustainable material. He has helped to develop an award-winning website to educate students.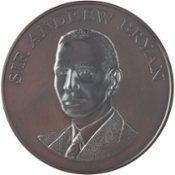 Norman Riley IEng HonFIMMM, Davis Derby Ltd
Riley joined the Institute under its former guise as the Association of Mining Electrical and Mining Mechanical Engineers (AMEMME), as a student member in the 1950s. He became President of the Yorkshire South East Branch and in 1988, having served on numerous boards and committees, became National President of The Institution of MEMME (which AMEMME had become). Riley was Chairman of the IMEMME benevolent fund, and continues this commitment as a trustee of the IOM3 Member's Benevolent Trust. Riley was on the IOM3 Council as the northeast representative and served on the Local Affairs Board. He is Treasurer of the Midland Institute of Mining Engineers.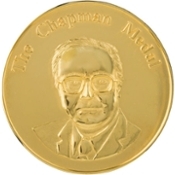 Professor Serena Best CEng FIMMM, University of Cambridge
Professor Best is a world-leading researcher in using calcium phosphates as bioceramics. She has worked to develop substituted-apatites which enhance healing in damaged and diseased bone tissue. Best is interested in transferring research into applications, such as improving bone repair in orthopaedic applications. She represents the UK in several European projects, such as NEWBONE, which is researching biocomposite prosthesis. See also Kroll Award.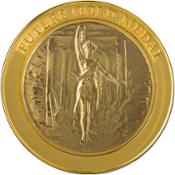 Prof John Monhemius CEng FIMMM
Professor Monhemius has over 40 years' experience in academic and industrial R&D in hydrometallurgy and environmental control in mining processes. With such extensive knowledge of the extraction industry he has fulfilled consultancy work, co-founding Consort Research Ltd, which specialises in metal ore processing. Monhemius is world renowned for his teaching at the former Royal School of Mines, where he rose to become Dean. He is Chair of the Institute's Mineral Processing & Extractive Metallurgy division, and consequently is the current Chair of the International Mining and Minerals Association.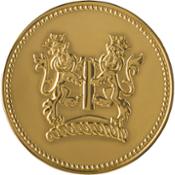 Prof Allan Matthews CEng FIMMM, The University of Sheffield
During his 35-year career in surface engineering, he has been instrumental in transferring laboratory-based technologies to industry. Matthews established the UK Research Centre in Surface Engineering, which has developed coatings and surface treatments that are widely used in industry. His pioneering research on environmentally friendly plasma assisted vacuum deposition processes has prolonged the lives of cutting tools and improved productivity. He has pioneered vacuum plasma processes for the aerospace industry. Matthews' work on plasma electrolytic deposition techniques has application in prosthetics and lightweight vehicle structures.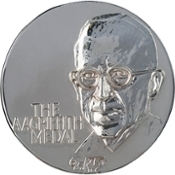 Professor David Hayhurst FREng FIMMM, The University of Manchester
Professor Hayhurst is renowned for his understanding of the mechanics of materials, and for pioneering techniques that led to the study of computational continuum damage mechanics (CDM) being recognised in its own right. Current thinking stated that computational CDM methods were not advanced enough to predict weldment lifetimes, but Hayhurst showed that it could be applied to welded pressurised pipes. This work on CDM has been applied to multi-axial stress states and notched bars.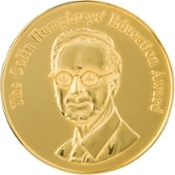 Prof Paul O'Brien CEng FIMMM, The University of Manchester
Professor O'Brien presented the chemistry of copper to over 1,500 children, in the UK and Singapore, from 1984-1998. Following this work, he devised a nanomaterials outreach lecture, 'How Small Can You Get', which led to an invitation to become the British Association Chemistry President in 2003. His President's Day looked at 'Living in a Materials World' and 'Sexual Chemistry'. He has worked with the Science Museum in London on a display of nanotechnology and participates in 'meet the scientist' events at the Manchester Museum of Science and Technology.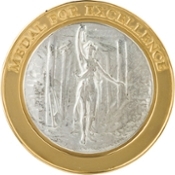 Dr John Ashton FIMMM, Tara Mines
Ashton joined Tara Mines in 1983 and is a long-standing advocate of the importance of geology to the mining industry. He played a pivotal role in improving understanding of mineralisation in Ireland. As part of the in-house geological team at Tara, he was responsible for organising researchers on topics such as age dating and isotopic studies. Publishing this knowledge has advanced the understanding of carbonate-hosted base metal deposits. Ashton used this geological awareness to help improve grade control and resource estimation protocols.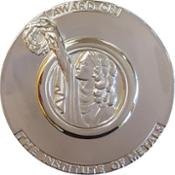 Prof Tony Cheetham FRS FIMMM, Cambridge University
His interests lie with the synthesis and characterisation of novel inorganic and hybrid materials and their applications. Major breakthroughs include discovering new catalysts based on zeolitic nickel phosphates and the design of phosphors for solid-state lighting. From 1992-2004, Cheetham was Director of the Materials Research Laboratory in the USA, which was renowned for its interdisciplinary research. In 2004, he secured funding to create the International Centre for Materials Research at the University of California at Santa Barbara. It promoted science in the developing world, a particular interest of Cheetham's.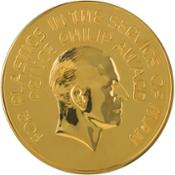 Biocompatibles UK Ltd
The company has designed and manufactured DC Bead, polymer hydrogel microspheres which have physico-mechanical properties. Using microcatheters, they offer localised delivery of chemotherapy to tumours. The beads can actively sequester drugs without blocking the catheter lumen. The beads are loaded with the appropriate dose of the drug by immersion, which can be done easily in the hospital pharmacy and avoids the risk of exposure to the cytotoxic agent during handling. They can be delivered directly into the tumour blood vessels, and their use is being extended to treat metastatic disease.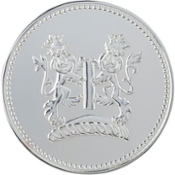 Dr Finn Giuliani, Imperial College London
His research focuses on high temperature small-scale deformation in brittle material. The work is of interest to industry in terms of ceramics coatings used in the metal cutting industry. To conduct this work, he developed novel transmission electron microscopy and sample preparation methods. This has allowed, for the first time, the properties of these materials to be measured near their operating temperatures (up to 800°C). At Imperial, he organises seminars for the Structural Ceramics Centre and the London Centre for Nanotechnology. He has worked on projects funded by the European Space Agency, US Navy and EPSRC.
Tom Colclough Medal & Prize
Timothy Williams CEng FIMMM
Colwyn Medal
Dr Richard Spontak
Dowding Medal & Prize
Hugo Uijtdebroeks
Frank Fitzgerald Medal & Travel Award
Joseph Lee ProfGrad
Grunfeld (Dr Paul Grunfeld) Memorial Award & Medal
Joseph Robson CEng MIMMM
Hadfield Medal & Prize
Ian Craig
R T Holland Award
Keith Morton
Holliday Prize
Prof Robert Young FREng FIMMM
Hume Rothery Prize
Prof Fredrik Glasser FRSE FIMMM
Jenkins Award
Dr John Liddle MIMMM
Kroll Medal & Prize
Prof Serena Best CEng FIMMM
T B Marsden Award Professional Award
Dr David Price CEng MIMMM
Outstanding Contribution Awards
Tony Brewis FIMMM
Dr Graham Smith FIMMM
Prof David Taplin CEng FRSA FIMMM
Rosenhain Medal & Prize
Dr Mary Ryan
Rowbotham Medal
Dr Valentina Cerato
Thomas Medal & Prize
Dr Stuart Millman FIMMM
Thornton Medal (incorporating the Clerk Maxwell Award)
Dr Kerry Kirwan CEng MIMMM
Verulam Medal & Prize
Prof Jon Binner CEng FIMMM
Harvey Flower Titanium Prize 2010 (Retrospective)
Adrian Walker
Alan Glanvill Award
Evaluation of replication properties on moulded surface by ultrasonic injection moulding system
A Sato, H Sakaguchi, H Ito & K Koyama
Guy Bengough Award
Localised corrosion of heat treated alloys' Parts 1 and 2
G Tormoen, N Sridhar & A Anderko
Billiton Gold Medal
Nickel, copper and cobalt distributions and equilibria in Anglo Platinum furnace slags
L Andrews & P C Pistorius
Composite Award
Unidirectional composite in mechanical fatigue: Modelling debond growth from fibre breaks
A Pupurs & J Varna
Douglas Hay Award
Monitoring open stope caving at Goldex Mine
M R Hudyma, P Frenette & I Leslie
Mann Redmayne Award
Identifying gold losses through application of SIMS technology
N Chapman, K Prince, P Evans, F Radke, P Hayward & N Lester
Pfeil Award
Potential for carbon dioxide reduction from cement industry through increased use of industrial pozzolans
M Tyrer, C R Cheeseman, R Greaves, P A Claisse, E Ganjian, M Kay & J Churchman-Davies
James S Walker Award
Investigations into the Microstructure of Silica-Filled Rubbers
Lewis Tunnicliffe
Wardell Armstrong Prize
Assessing the potential involvement of an early magma staging chamber in the generation of the Platreef Ni–Cu–PGE deposit in the northern limb of the Bushveld Complex: a pilot study of the Lower Zone Complex at Zwartfontein
I McDonald, D Holwell & D Wesley
Vanadium Award 2010 (Retrospective)
Vanadium Additions in New Ultra High Strength and Ductility Steels
Scott Colin & Cugy Philippe
Beilby Medal & Prize
Dr S Jayasinghe
Charles Hatchett Award
Recystallisation and Strain Accumulation Behaviours of High Nb-bearing Line Pipe Steel in Plate and Strip Rolling
C.L. Miao, C.J. Shang, G.D. Zhang & S.V. Subramanian