IOM3 congratulates the winners of the 2014 IOM3 Awards, Medals and Prizes, as listed below.
Premier Awards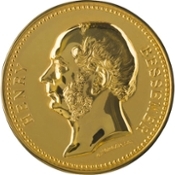 Dr Hiroshi Tomono, Nippon Steel & Sumitomo Metal Corporation
Steel and Sumitomo Metal Corporation, one of the largest steelmakers in the world. His background is based on metallurgical engineering and founded on his studies at Kyoto University. His initial focus was based on the continuous casting process. His early research work significantly enhanced the detailed scientific understanding of the continuous casting process. He is widely recognised for developments in technical aspects of the steelmaking processes, including campaign life extension of blast furnaces, high strength to non-oriented electrical steel of resource saving design. Hiroshi was President of The Iron and Steel Institute of Japan from 2008–2010, and is currently Chairman of The Japan Iron and Steel Federation and Vice Chairman of the Japan Business Federation (KEIDANREN). He has retained much of his initial metallurgical background, combined with astute management and a superb business mind.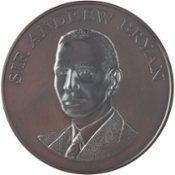 David Seath CEng FIMMM
David has remained a loyal and active member of the Mining Institute of Scotland (MIS) throughout his career and has guided its development in difficult times into the broader based local society serving all professionals with energy interests in Scotland.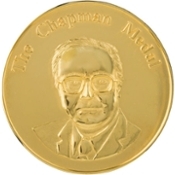 Prof Roger Feneley
Professor Feneley has worked tirelessly to raise the profile of real problems that exist within the field of urology. He has been passionate throughout his entire career about publicising the need for engineering solutions to serious clinical problems. He has made an outstanding personal contribution to the field, improving the life quality of patients and in particular the elderly and disabled.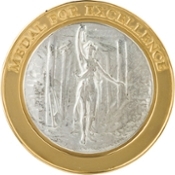 Dr Geoffrey Cowley CEng FIMMM
Dr Cowley has spent 47 years building a successful career in business mainly in the extractive industries sector. He has been CEO of major corporations in Africa, Russia, Canada, UK and the Middle East, has advised several governments on economic growth and expansion, was closely involved in the privatisation of the Engineering companies of British Rail and the formation of British Energy and was one of only two UK representatives on the Business Council for Europe Africa and the Mediterranean. In the 90s he was closely involved in stabilising mining in Romania and Eastern Europe, following this he worked as senior advisor on Africa to the World Economic Forum.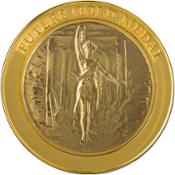 Kenneth Severs CEng FIMMM
Ken has had a varied and highly successful career in the mineral industries. Starting with the UK Atomic Energy Authority at Windscale, moving on to Anglo American Corporation. He subsequently joined Rio Tinto and finally became Chairman of Intec Ltd, a developer of halide technology which was floated on the Australian stock exchange.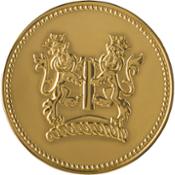 Prof Andrew Sherry, The Dalton Nuclear Institute
The Dalton Nuclear Institute was established in 2005 at the University of Manchester and has led the development of academic research and innovation in the field of advanced materials, manufacturing and performance for the nuclear sector. It has been an essential source of independent advice for the necessary reassurance to the Office for Nuclear Regulation, and its research has removed challenges for one of the UK's highest priority nuclear clean-up projects.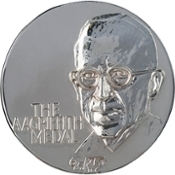 Prof Norman Fleck FRS FREng FIMMM
Professor Fleck is an internationally-recognised leader in the area of mechanical properties of materials for many years. Norman has made seminal contributions in many areas of fatigue and fracture in metals, foams and composites. He co-developed a theory of kink-band formation in composites, was a major developer of the concept of strain-gradient plasticity, and has made extensive contributions to the mechanics of metal foams and sandwich structures. He pioneered the use and analysis of truss-like structures in sandwich specimens for blast protection. His work is always characterised by rigorous analysis, elegant experiments, and clear exposition.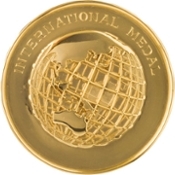 James Michael Rickard CEng FIMMM, Arup
ames has spent the last 18 years working in Hong Kong for Arup looking after the many varied projects his company has been involved with to improve and develop the infrastructure of this rapidly developing part of the world. He has been a prominent and enthusiastic member of the local branch, holding many of the senior roles in the past ten years. He played a key role in the organisation of the final of the hugely successful Young Persons' World Lecture Competition.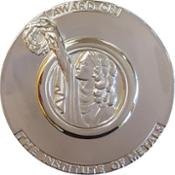 Paul O'Brien FRS CEng FIMMM
Paul's career spans more than 30 years and has focused on the development of novel chemical routes to the synthesis of functional materials. Paul's international research reputation rests on the development of novel processing routes for the production of materials for use in the electronics industry. He also acts as an ambassador for science both in schools as an outreach champion and internationally where he has advised several countries at a national level.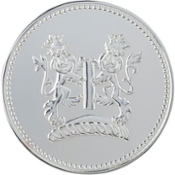 Dr Ben Britton, Imperial College
Ben studied at the Department of Materials at the University of Oxford. As part of his DPhil work, he developed a new analysis technique used to extract detailed information about residual stresses and dislocation populations in metals. He joined the Materials for Fission and Fusion power group and continued to develop EBSD techniques, as well as high temperature micromechanical testing techniques. He moved to Imperial College London in 2011 as a Nuclear Metallurgy Research Fellow. Recently, he has taken a leadership role in developing the next generation of Nuclear Engineers, as Nuclear Teaching Champion at Imperial College. He co-ordinates three MEng programmes in Nuclear Engineering, and is the Director of the flagship Nuclear Engineering MSc.
Small Local Society of the Year (Small)
West of England Metals and Materials Association (WEMMA)
Large Local Society of the Year (Large)
South Wales Materials Association (SWMA)
Frank Fitzgerald Medal and Travel Grant
Dr Sinan Al Bermani
Hancock Medal
Dr Ranjit Matthan FIMMM
Leslie Holliday Prize
Prof Anthony Kelly CBE FRS FREng FIMMM
Hume Rothery Prize
Prof André V da Costa e Silva
Institute's Technician Medal (New for 2014)
Stannas Bellaby EngTech TIMMM
Ivor Jenkins Medal
Dr W Brian James CEng FIMMM FAPMI FASTM
John Hunt Medal (New for 2014)
Professor Rohit Trivedi
Kroll Medal & Prize
Dr Vasant Kumar CEng FIMMM
Roy T Holland Medal
Stuart Bridge CSci FIMMM
Sir Colin Humphreys Education Award (Joint)
Professor Phil Withers CEng FIMMM FREng
Lorna Harratt-Jones
T B Marsden Professional Medal
Dr Irene Turner FIMMM
Outstanding Contribution Award
Dr Robert Quarshie
Rosenhain Medal & Prize
Dr Natalie Stingelin FRSC
Thomas Medal & Prize
Christopher McDonald FIMMM CEng FIChemE
Verulam Medal & Prize
Prof Andrew Bell CEng FIMMM
Tom Colclough Medal & Prize
Prof David Porter MIMMM
Dowding Medal & Prize
Andrew Bainbridge
Hadfield Medal & Prize
Louis Brimacombe
Stokowiec Medal & Prize
Prof Par Jonsson
2013 Harvey Flower Titanium Prize (Retrospective)
Prof Par Jonsson
James S Walker Award
Polymer Hydride Nanocomposites for Hydrogen Storage Applications
Anna Ploszjaski
Adrian Normanton Award
Removal of hydrogen, nitrogen and sulphur from tool steel during vacuum degassing
K Steneholm, M Andersson, A Tilliander & P G Jönsson
Alan Glanvill Award
Properties, morphology and structure of BPDA/PPD/ODA polyimide fibres
S B Huang, Z Y Jiang, X Y Ma, X P Qiu, Y F Men, L X Gao & M X Ding
Guy Bengough Award
Stress corrosion cracking of Ru doped 304 stainless steel in high temperature water
F Scenini, K Govender, S Lyon & A Sherry
Billiton Gold Medal
Influence of alumina on physical properties of an industrial zinc-copper smelting slag. Part 1 - Viscosity
S Mostaghel, T Matsushita, C Samuelsson, B Bjorkman & S Seetharaman
Influence of alumina on physical properties of an industrial zinc-copper smelting slag. Part 2 – apparent density, surface tension and effective thermal diffusivity
S Mostaghel, T Matsushita, C Samuelsson, B Bjorkman & A Seetharaman
Influence of alumina on physical properties of an industrial zinc-copper smelting slag. Part 3 – melting behaviour
S Mostaghel, T Matsushita, C Samuelsson, B Bjorkman & S Seetharaman
Composite Award
On crystallisation and fracture toughness of poly(phenylene sulphide) under tape placement conditions
W J B Grouve, G Vanden Poel, LL Warnet & R Akkerman
Cook/Ablett Award
Design of 10%Cr martensitic steels for improved creep resistance in power plant applications
U A Sachadel, P F Morris & P D Clarke
Douglas Hay Medal
Modelling fracturing, disturbed and interaction zones around fully confined detonation charges
I Onederra, A Catalan, G Chitombo
Mann Redmayne Medal
Transactions C: J Extracting ore texture information using image analysis
J Zhang & N Subasinghe
Transactions B: The benefits of mine scale three-dimensional structural modelling at Macraes Gold Mine, Central Otago, New Zealand: a case study
A Daniels & J Mascini
Transactions A: Algorithmic integration of geological uncertainty in pushback designs for complex multiprocess open pit mines
R Goodfellow & R Dimitrakopoulos
Materials World Medal
Microbe Miners
Guy Richards
Pfeil Award
Photocatalytic water disinfection on oxide semiconductors: Part 1‐basic concepts of TiO2 photocatalysis
T Bak, J Nowotny, N J Sucher & E D Wachsman
2013 Vanadium Award 2013 (Retrospective)
Effect of vanadium addition on the creep resistance of 18Cr9Ni3CuNbN austenitic stainless heat resistant steel
Dae-Bum Park, Moo-Young Huh, Woo-Sang Jung, Jin-Yoo Suh, Jae-Hyeok Shim & Seung-Cheol Lee
Wardell Armstrong Prize
Early Neoproterozoic rare metal (Sn, Ta, W) and gold metallogeny of the Central Africa Region: A review
W L Pohl, M Biryabarema & B Lehmann
Williams Award
Liquid metal experiments with swirling flow submerged entry nozzle
T Wondrak, S Eckert, V Galindo, G Gerbeth, F Stefani, K Timmel, A J Peyton, W Yin & S Riaz
Beilby Medal & Prize
Prof Javier Pérez-Ramírez
Charles Hatchett Award
Precipitation of Nb in ferrite after austenite conditioning: Parts I&II
A Iza-Mendia, M A Altuna, B Pereda & I Gutiérrez