IOM3 congratulates the winners of the 2015 IOM3 Awards, Medals and Prizes, as listed below.
Premier Awards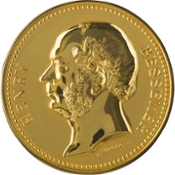 Prof John Beynon FREng FIMMM
John is Executive Dean of the University of Adelaide's Faculty of Engineering, Computer and Mathematical Sciences, following seven years as Dean at Swinburne University of Technology. He has spent much of his career at Sheffield University, where he held professorial positions in metallurgy and mechanical engineering. John has been the President of the Australian Council of Engineering Deans and is now Chair of the Global Engineering Deans Council. He was elected Fellow of the Royal Academy of Engineering in 2007, and holds Fellowships from the Institute of Materials, Minerals and Mining, the Australian Academy of Technological Sciences and Engineering, and the Institution of Engineers Australia.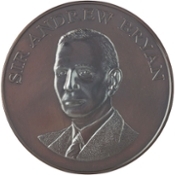 Jan Lewis CEng CEnv FIMMM
Jan is a Board Director and Regional Director of the London Wardell Armstrong International office. During his career at Wardell Armstrong, he has been involved in a wide variety of engineering, geological, geotechnical, environmental and mining projects. Jan is Past President of IOM3 and is now Chair of the IOM3 Communications Board. He first became involved with the Institute as a Councillor of MinSouth (the local IOM3 society) in 1999, and then as a National Councillor in 2002. He regularly conducts CEng, CEnv and professional interviews on behalf of IOM3. Jan is a supporter of institutional activities at national and local levels and keen to encourage young people into engineering and environmental science.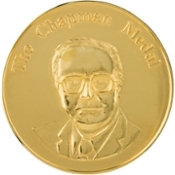 Andrew Lewis FRSC FIMMM
Andrew is a member of the EPSRC Strategic Advisory Team for Healthcare Technologies. He is also visiting Professor of Biomaterials and Drug Delivery at the University of Brighton. In 1996 Andrew started work for Biocompatibles and in 2002 the company began to focus on drug eluting embolisation systems (DEBs). This led to the development of the first commercial drug-eluting bead (DEB) technology for the locoregional treatment of malignancies in the liver. The DEB technology is now available in more than 600 hospitals globally, with more than 100,000 reported procedures to date. This product won the PLC Best Technology Award in 2003 and, in 2011, was further recognised by the IOM3 Prince Philip Award for Polymers in the Service of Mankind. BTG Limited successfully acquired Biocompatibles UK Ltd for £177m, based largely on the value of the DEB technology. During the course of his research, Andrew has worked with almost 20 national/international Universities and supervised more than 40 PhD studentships and Postdoctoral Research Fellows. Recently, Andrew led a collaboration with the University of Utrecht and Erasmus Hospital in Rotterdam, which attracted a 6.4 million grant from the Dutch Government to further the development of encapsulated stem cells for treatment of cardiovascular diseases. To date, he has generated close to 200 scientific publications and articles (H-index 42), 11 book chapters and 48 patent families/applications in the fields of polymers, biomaterials and drug delivery (28 of which are granted US patents).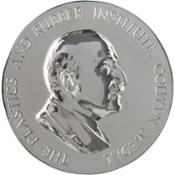 Gert Heinrich
Gert leads the rubber research group at TU Dresden, in Germany, initially as a professor and subsequently as the Head of Department. He has grown the activity from a relatively modest beginning to be the largest academic group of researchers in Europe. He currently has the greatest publication record of any researcher in the EU with more than 330 journal papers listed on the web of science and he has the highest h-index of any academic in the EU who works in traditional elastomer / rubber materials.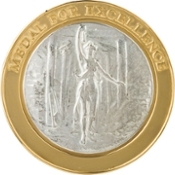 Oil and Gas UK
Oil and Gas UK is the leading representative body for the UK offshore oil and gas industry. It is a not-for-profit organisation, established in April 2007, with origins as the UK Offshore Operators Association (UKOOA) stretching back to 1973, when North Sea oil extraction was just beginning. Over the past 40 years Oil and Gas UK has worked with its member companies to strengthen the long-term health of the UK offshore oil and gas industry by working with the operators, contractors, service companies, government representatives and other stakeholders to address the issues that affect the business including, raising the profile of the UK offshore oil and gas industry with the public and Government, promoting open dialogue across all sectors of the industry on key topics including technical, fiscal, safety, environmental and skills issues and developing and delivering industry-wide initiatives and programmes. Specifically, Oil and Gas UK has published more than 30 peer reviewed guidelines for the industry, most of which are intended to improve safety of UK offshore operations.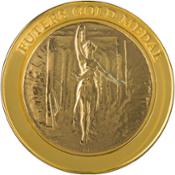 Prof Derek Fray FRS FRChem FREng FIMMM
Derek has had an illustrious career in the minerals industry. He has undertaken a number of senior research, teaching and administrative positions at Fitzwilliam College, University of Cambridge. In 1991, he decided to pursue his teaching and research activities by accepting the post of Professor of Minerals Engineering and Head of the Mining and Minerals Department at the University of Leeds and returned to Cambridge as Professor of Materials Chemistry in 1996 and in 2001 was appointed Head of Department of Materials Science and Metallurgy at Cambridge. He became a Professorial Fellow and, in 2007, Life Fellow of Fitzwilliam College. In 2007, he was appointed to his present post, Director of Research and Emeritus Professor of Materials Chemistry. Professor Fray has more than 450 technical papers and publications to his name and has been granted around 150 patents. Derek has been awarded many honours during his career and was appointed a Fellow of the Royal Society in 2008. He holds Honorary Professorships at several Universities in China and is Visiting Professor at Leeds University. In 2011, the Fray International Symposium was convened in his honour. Professor Fray has been a Fellow of the Institute of Materials, Minerals and Mining since 1988 and been previously honoured by the Institute including the Gold medal in 2000.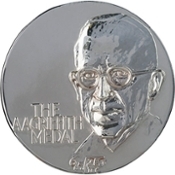 Ivan Parkin FRSC FIMMM
Ivan is a mid-career scientist whose whole career has been devoted to the development of new methods to make, characterise and functionally test materials. His work covers solid-state chemistry for bulk materials, thin film coatings through to antimicrobial polymers. The work is characterised by innovative synthetic insight, the development of new classes of materials and the development of fundamental understanding. His work has already had an immediate commercial, societal and scientific impact. He is cited in the world's top 600 materials scientists, and in the world's top chemists lists based on ESI Thomson analysis. He has more publications in the Journal of Materials Chemistry than any other author.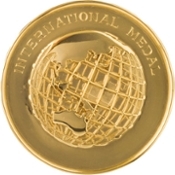 Ron Iwaszkiewicz FIMMM
Ron is a senior educator and instructor within the School of Packaging at Michigan State University. He has taken full responsibility, not only for teaching coordination of the Core Courses, but also heads the school's placement programme for student internships and post graduate positions. As a fully qualified packaging professional and member of the Institute of Packaging Professionals in the USA, Ron became a Fellow of IOM3 and introduced his UK study tour students to the value of IOM3 membership. All students on these tours have taken the opportunity to become members and, furthermore, Ron introduced the value of competing within the IOM3 Young Persons' Lecture Competition in 2013. Having successfully organised a regional heat of this competition at Michigan State, Ron contributed to the successful delivery of the 10th World Lecture Competition Final in California and to the valuable discussion/outputs from the International Forum. In 2012, he was awarded the Paul Roberts Award for Distinguished Service in Study Abroad programmes. Ron has pioneered the introduction of at Student Forum at Michigan State both involving the Packaging and Materials Science Schools.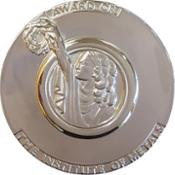 Prof Ravi SiIva FREng CEng
Ravi is the Director of the University of Surrey's multi-disciplinary Advanced Technology Institute incorporating more than 150 researchers. He has an established interest in the production of carbon nanomaterials in advanced manufacturable technologies. Early in his research career, he produced the world's first compositionally homogeneous single material superlattices displaying quantum size effects based on layered Diamond-Like Carbon (DLC) thin films. Ravi passionately believes in developing enabling technologies relevant to major societal challenges, and for more than 20 years has contributed to the UK knowledge economy in the materials and manufacturing sectors by training more than 50 PhD and 65 postdoctoral staff.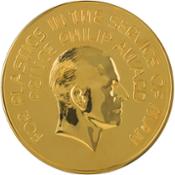 Avon Rubber
Avon Rubber has always strived to produce the best possible materials and products made from rubber.
Avon has been manufacturing respiratory protection products since shortly after the introduction of chemical warfare agents in the first world war. These products are recognised as the best by the people who use them and by their nature have to be zero failure, hence the quality of the product is unquestionable. They were used in the second world war and have been ever since with more than 2 million people currently protected by these products.It is apt tha on the centenary of the war, a company that produces a major product borne out of that conflict is recognised for the contribution it has made to the protection of mankind.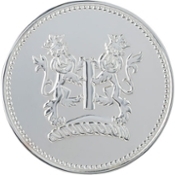 Dr Matthew Cole CEng CPhys CSci MEng (Oxon) MIMMM
During his PhD studies in the Department of Engineering at the University of Cambridge, Matthew studied routes to synthesise and align carbon nanomaterials, alongside developing an innovative scanning anode field emission microscope which facilitated detailed assessment of the electron emission properties of these nanoengineered surfaces and the materials on which they are based. During his post-doctoral studies he was elected a Junior Research Fellow at St Edmund's College, Cambridge University, where his research focused on investigating the large-area chemical vapour deposition of graphene. He is currently holder of the Oppenheimer Research Fellowship in the Electronic Devices and Materials group, Cambridge University; he is the UK's youngest Chartered Engineer, Chartered Physicist and Fellow of the Institute of Nanotechnology.
TB Marsden Professional Award
Awarded to Peter Latham OBE FRSA FIMMM
Thornton Medal
Awarded to Jonathon Porritt CBE
Sir Colin Humphreys Education Award
Awarded to Claire Hinchcliffe
Dowding Medal and Prize
Awarded to Dr Gregor Terlinde
Grunfield Memorial Award & Medal
Awarded to Dr David Armstrong
Hadfield Medal & Prize
Awarded to Dave Worsley
Hume Rothery Prize
Awarded to Joseph Robson
Ivor Jenkins Medal
Awarded to Dr Yuyuan Zhao
James S Walker Award
Awarded to Elizabeth Walton
John Hunt Medal
Awarded to Wilfried Kurz
Kroll Medal & Prize
Awraded to Dr Suzanna G Fries
Leslie Holliday Prize
Awarded to Derek Hull FIMMM FRS FEng
Local Society of the Year Award (Large)
Minsouth
Local Society of the Year Award (Small)
Ebbw Vale Metallurgical & Historical Society (EVMHS)
Outstanding Contribution Awards
Awarded to Barry Lye CEng CSci FIMMM
Awarded to Keith Purcell FIMMM
Awarded to John Robert (Bob) Moon
Roy T Holland Award
Awarded to Dr Denis Brosnan
Institute's Technician Medal
Awarded to Karl Brown EngTech TIMMM
Thomas Medal & Prize
Awarded to Dr Andrew Howe FIMMM
Tom Colclough Medal & Prize
Awarded to David Crowther CEng
Verulam Medal and Prize
Awarded to Professor Bala Vaidhyanathan
Adrian Normanton Award
Effect of surface roughness of MgO substrate on size distribution of inclusions
Y. S. Lee, S.-M. Jung and D.-J. Min
Alan Glanvill Award
Pyrolytic carbon: factors controlling in-rubber performance
C. J. Norris, M. Hale and M. Bennett
Billiton Gold Medal
Laboratory iron ore sintering studies parts 1, 2 & 3
C. E. Loo and R. D. Dukino
Douglas Hay Medal
Mining of orebodies under shear loading Part 2 – failure modes and mechanisms
F. T. Suorineni, J. J. Mgumbwa & . K. Kaiser, D. Thibodeau
Composite Award
Effects of stitch density and stitch thread thickness on mode II delamination properties of Vectran stitched composites
J. Herwan, A. Kondo, S. Morooka and N. Watanabe
Cook/Ablett Award
Evaluation of potential of high Si high C steel nanostructured bainite for wear and fatigue applications
T. Sourmail, F. G. Caballero, C. Garcia-Mateo, V. Smanio, C. Ziegler, M. Kuntz, R. Elvira, A. Leiro, E. Vuorinen, and T. Teeri
Guy Bengough Award
Effect of sulphur species on anerobic corrosion of carbon steel in alakline media
N. R. Smart, A. P. Rance, P. A. H. Fennell and B. Kursten
Materials World Medal
A National Health Disservice?
Prof Roger Feneley
Mann Redmayne Medal
Interaction between block caving and rock slope deformation kinematics as a function of cave position and orientation of discontinuities
H. M. Ahmed, E. Eberhardt & W. S. Dunbar
Mann Redmayne Medal
Thermodynamic assessment and experimental study of sulphidation of ilmenite and chromite
S. Ahmad, M. A. Rhamdhani, M. I. Pownceby & W. J. Bruckard
Mann Redmayne Medal
Lithology and mineralisation types of the Rockliden Zn–Cu massive sulphide deposit, north-central Sweden: Implications for ore processing
F. E. Minz, J. Lasskogen, C. Wanhainen & P. Lamberg
Wardell Armstrong Prize
Drill core, structure and digital technologies
S. Bright, G. Conner, A. Turner & J. Vearncombe
Pfeil Award
Strong and chemically inert sinter crystallised glass ceramics based on Estonian oil shale ash
M. Marangoni, I. Ponsot, R. Kuusik & E. Bernardo
Vanadium Award 2014 (retrospective)
Impact of Vanadium Addiiton on APU X100 Steel
Shahrooz Nafisi, Muhammad Arafin, Robert Glodowski, Laurie Collins & Jerzy Szpunar
Williams Award
Development & Deployment on inline multifrequency electromagnetic system to monitor steel hot transformation on runout table of hot strip mill
W Zhu, H Yang, A Luinenburg, F van den Berg, S Dickinson, W Yin & A J Peyton
Beilby Medal & Prize
Awarded to Professor Javier Pérez-Ramírez
Charles Hatchett Award
Development of High Chromium Ferritic Steels Strengthened by Intermetallic Phases
B Kuhn, M Talik, L Niewolak, J Zurek, H Hattendorf, P Ennis, W Quadakkers, T Beck & L Singheiser