IOM3 congratulates the winners of the 2016 IOM3 Awards, Medals and Prizes, as listed below.
Premier Awards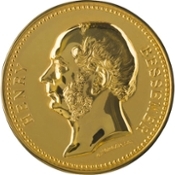 Alan W Cramb, IIT
Alan is an internationally respected metallurgist, was recently appointed as President of the Illinois Institute of Technology. This appointment was preceded by a seven year period as the Provost and Senior Vice President of the same institution. He has a long standing reputation within the iron and steel community for his research into many facets of the associated processes, particularly steelmaking and casting. He has an outstanding reputation in this field with more than 200 publications and two patents, but more critically he has high level credibility with the steel producers in North America and in other World areas. Alan's contribution to the North American Steel Industry has been recognised by numerous awards including Frank B McKune Award, Robert Woolston Hunt Award, Benjamin Richard Teare Award, Benjamin Fairless Award. Most significantly, he was elected to the National Academy of Engineering in 2014.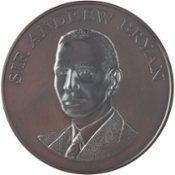 Guy Bridges CEng MIMMM, Aecom, Hong Kong
Guy has been an active member of the HK Branch Council since 2006. He has served as Branch Secretary from 2007 to 2009, and served two terms as Branch President. He also undertook the role of local membership coordinator from 2009 to 2013 organising the scrutineering and local peer group interviews. Guy's professional contributions to the construction, tunneling and geotechnical industry in Hong Kong, the Far East and the United Kingdom are substantial. Guy has successfully led the Hong Kong IOM3 branch in organising two important two- day conferences here in Hong Kong in 2009, for which he was the Secretary of the Organising Committee, and the very successful Underground Design and Construction Conference 2015, which he oversaw as Branch President. Both with over 300 attendees, exhibition booths, and peer-reviewed papers, which were published in bound proceedings establishing the profile of the IOM3 as one of the premier technical Institutes in the region. Guy has been very active in giving presentations to younger engineers to enhance their knowledge and has actively supported the HK Branch involvement in the Young Persons' Lecture Competition. He has conducted numerous international field trips including Thailand; Vietnam; Singapore; Indonesia and most recently, Malaysia, which accommodated 24 participants from the HK Branch, most of them young engineers.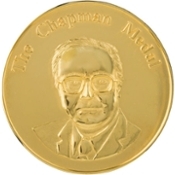 David Farrar MInstP CPhys CSci FIMMM, Smith-Nephew (S&N)
David has combined a career in the medical device industry with active involvement in the wider scientific community. He has worked for S&N in the biomaterials R&D field for nearly 30 years, bringing several new products and materials to market and ensuring that the highest scientific standards are applied in the development of the company's products. In particular, David is a recognised expert in the field of bioresorbable polymers and composites. He has carried out fundamental research and modelling work to understand, control and predict the degradation of these materials, the impact of which has been twofold. First, it has directly led to the development of improved biocomposite materials and exploited in S&N's proprietary Regenesorb material which is used in several of its soft tissue fixation products including interference screws and suture anchors. Secondly, it has led to improved and accelerated test methods which have helped to shorten the product development cycle. David has acted as industrial supervisor to more than 20 PhD students funded by S&N. He has also contributed to biomaterials education at undergraduate level as a Visiting Professor at the University of Manchester, and a regular guest lecturer at several other UK universities, including Bradford and Nottingham. In the wider materials/biomaterials community, David has served on numerous committees, advisory boards and steering groups.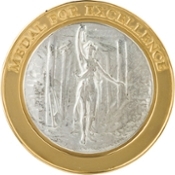 Steve Bedford CEng FIMMM, BP
Steve stepped down from his position as Oil & Gas Chair in 2015, so this award serves as recognition to his contribution over the last 15 years in bringing the industry closer and in communication with other engineering disciplines, identifying the role institutional involvement and interaction would develop, and the gap it would address. In his early career post-graduation in deep mines, Steve developed an understanding of the role ('the glue') the Institute of Mining Engineers (IMinE) played in the industry and was aware how the Institution created and supported an environment of continuity and understanding outside line management. Employment came from the expanding UK oil and gas mid 80's (as UK's deep mining operations started their decline), a new industry in the UK, previous experience broadly gained on assets overseas. In the early 60s was the discovery of hydrocarbons in commercial quantities, followed by production climbing 70s as UKCS super fields came in. In response, the industry expanded rapidly throughout the 70s into the late 80s. In 1988, the young, can-do dynamic industry was brought to earth with the Piper Alpha offshore disaster and loss of 168 offshore personnel. The aftermath and study of the causes of the disaster were published by the Cullen Enquiry and in studying the findings, Steve recognised the role the Institute of Mining Engineers had played in supporting the development of the UK's deep coal mining industry, from a highly hazardous, labour intensive operation of the mid 1800s when the mining institutions were formed in response to the challenges of the day to increase the safety and efficiency of its activities, through to late 20th century operations, with highly mechanised, and high standards of safety well managed. It was Steve who saw that involvement with the Mining Institute of Scotland would establish a link to the local society, and its experience and retained knowledge to promote safety and efficiency in the present day oil and gas industry. The growth and success of the oil and gas division is founded on Steve's insight, vision, and persistence overcoming early inertia with-in the industry. The Oil & Gas division is now well-established within IOM3, networked with other professional institutions and set for further growth domestically and internationally.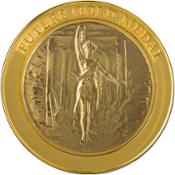 Joannes Jacobus le Roux Cilliers FREng MBA PhD CEng FCGI FIChemE FIMMM, Imperial College
Jan is the Head of Earth Science and Engineering at Imperial College London. His Department has 45 academic staff, 200 support and research staff, 600 PhD, MSc and UG students and an annual operating budget in excess of £30m. Under his leadership since 2011, the Department has become the top rated in the UK (Times Higher, 2015), with excellence in Teaching Quality (99.9%), Research Quality (59.6%, the top score) and the Student Experience (99.2%). Annually, a quarter of undergraduates from the Department take on roles in the extractive industries. In the 2014 REF, the Impact of the Research and the Research Environment were the highest in its class. His leadership in mining-related education is also international. He serves on the International Mineral Processing Council, and chaired the Commission on Education, which researched and published a worldwide survey on mineral process engineering talent supply and demand. This for the first time, identified the numbers of graduates in China and South America, and identified future shortages. Jan's research is in the field of mineral flotation; it focuses specifically on the froth phase and the physics of foams and froths. His research goal is to develop control methods and design equipment for industrial application. His key research success was to identify and quantify the effect of froth stability on flotation performance. A methodology for measuring and optimising froth stability was patented, developed, and is now applied in copper and platinum operations, with significant financial and sustainability benefits. He pioneered the use of Positron Emission Particle Tracking (PEPT) for flotation and donated a scanner to the University of Cape Town to establish a South African PEPT facility. Jan has published more than 100 technical papers in journals and has been cited thousands of times. He holds six patents; in flotation control, froth stability measurement, image analysis and froth data analysis. In 2010, he was elected as Fellow of the Royal Academy of Engineering. He is a Chartered Engineer, and in 2013 was made a Fellow of the City and Guilds Institute for his role in education. He served on MP&EM, is a Fellow of IOM3, Institution of Chemical Engineers and a Member of Southern African Institute of Mining and Metallurgy the Society for Mining, Metallurgy and Exploration.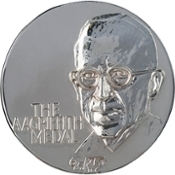 Prof Yiu Wing Mai AM FRS FREng FAA FTSE, University of Sydney
Mai is distinguished for seminal work on fracture mechanics and materials science of advanced engineering materials. Through his many publications in the past four decades, Mai has made outstanding and lasting contributions to scientific and engineering knowledge in several research areas. These include: (a) a unified crack-wake bridging model for strengthening and toughening of coarse-grained ceramics, cementitious materials and stitched/z-pinned composite laminates, which revolutionises the microstructure design of these materials; (b) new fracture mechanics models for evaluation of fibre/matrix interface properties from single fibre pull-out, push-in and fragmentation tests leading to the design of high toughness composites; (c) a theoretical framework for the essential work of fracture method to measure toughness of ductile materials, especially polymer thin films and papers/newsprints; (d) development of superhard (>40 GPa) nanocomposites coatings on forming tools for green manufacturing through control of deposition processing parameters, microstructures and residual stresses; and (e) nonlinear fracture mechanics of electromagnetic materials involving the development of theoretical models and their applications to fracture characterization in the presence of magneto-electro-thermo-mechanical coupling and dissipative effects. In recent years, Mai has focused his research efforts on polymer nanocomposites in which nano-sized particles (<100 nm) are incorporated into polymer matrices. He is making important continuing contributions on: (a) basic understanding of the deformation, failure and toughening mechanisms of polymer nanocomposites; (b) new syntheses and fabrication methods of multi-scale hierarchical reinforcements; and (c) multifunctional applications such as fire retardancy, permeability, optical transparency, electrical and thermal conductivities, and cathodes/anodes in Li-ion batteries.
Mai's research results have also influenced engineering practice with global impact. Some examples are the developments of asbestos-free cements using cellulose fibres (James Hardie Coy Pty Ltd), superhard machining tools coated with nanocomposites (General Motors, China), testing protocol for essential work of fracture (ESIS-TC4), and improved composites manufacturing processes, such as pultrusion, thermoforming and stitching/z-pinning (Cooperative Research Centre for Advanced Composite Structures). Mai received the RILEM Award and Robert L'Hermite Medal (1981), AFG Achievement Award (2000), and Takeo Yokobori Gold Medal (2013) among others. He was elected FRS (2008), FREng (2011), FAA (2001) and FTSE (1992). He was made AM (2010) for service to engineering and was conferred an honorary DSc (2013) by Hong Kong University in recognition of his contributions to scientific research and society.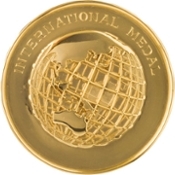 Alberto Dias CGeol CEng FGS FRGS MIMMM, Jacobs, Hong Kong
Alberto was originally employed by the C.S.I.R.O. in Canberra, followed by a brief stint with the Australian Geological Survey Organisation. He was subsequently employed by the Australian Government and was then seconded to the Hong Kong Government. Following his relocation to Hong Kong, Alberto then moved to the private sector and was employed by Halcrow (now CH2MHill), Maunsell (now AECOM) and finally by Jacobs. Alberto was elected to the IOM3(HK) Branch Committee as Honorary Secretary in 2005, a role that he maintained until the end of the 2006 Session. He was then elected as President (for two terms) from 2007 to 2010 and was subsequently elected as Honorary Treasurer from 2011 to the present. Alberto is now the longest standing member of the Branch, since its original registration in 1984. When he first became involved with the Branch in 2005, the Branch was organising a steady number of events for members. However, since that time, both the number and caliber of these events has steadily increased as has recognition of the IOM3 brand locally. Monthly committee meetings, site visits and technical presentations together with overseas field visits, seminars and symposiums have enabled IOM3(HK) to grow from a members-only mailing list of 150 to a circulation list with over 1,500 subscribers. The degree of industry penetration that this expanded circulation list enables now ensures fully subscribed events at all times. Notably, it was the "Hong Kong Tunnelling Conference, 2009" that firmly established IOM3's local relevance (550 pax attendance) and Alberto was a key driver of this event and was key to its success. He was also key to the success of the follow-up event, "Underground Design and Construction Conference, 2015", which took place in September (350 pax attendance). His support, initiative and perseverance have firmly placed IOM3 on an equal footing with long-standing local Institutions. In addition, the financial returns from the conferences now enables IOM3(HK) to provide fully-subsidised industry seminars, which will further ensure the continued recognition of IOM3 and will inevitably lead to greater numbers of membership applications.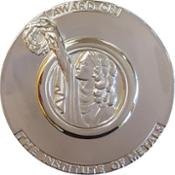 Sue Ion OBE FREng CEng FIMMM
Sue is an outstanding ambassador for IOM3. She spoke at the IOM3 event to celebrate the first National Women in Engineering Day in June 2014 - everyone was very impressed and she inspired many to consider a career in industry. Sue is a non-Executive Director on the Board of the Laboratory of the UK Health and Safety Executive and sits on the Scientific Advisory Group of the Department for Energy and Climate Change. She was a member of the Particle Physics and Astronomy Research Council (1994–2001), a member of the UK Council for Science and Technology (2004–2011), a member of Council for EPSRC (2005–2010) and Chaired the Fusion Advisory Board for the Research Councils (2006–2012). Her background is in materials science/metallurgy. She gained a first class honours from Imperial College in 1976, and a PhD in 1979, before joining BNFL where she was Group Director of Technology during 1992-2006. She was appointed Visiting Professor at Imperial College in 2006, and of London South Bank University in 2011, and has been a member of the Board of Governors at the University of Manchester since 2004. She has held an Honorary Professorship at the University of Central Lancashire since the beginning of 2007. Sue represents the UK on a number of international review and oversight committees for the nuclear sector including the Euratom Science and Technology Committee, which she Chairs, and the US Department of Energy Nuclear Energy Advisory committee. She was the UK's representative on the IAEA Standing Advisory Group on Nuclear Energy during 2000–2006 and was Vice President and Member of Council for the Royal Academy of Engineering between 2002 and 2008. She was the Royal Academy of Engineering's representative on the UK Government's Energy Research Partnership.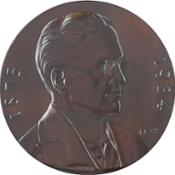 Magda Titirici, Queen Mary University
Magda joined QMUL in 2013, after an independent Max-Planck fellowship and Habilitation at the Max-Planck Institute of Colloids and Interfaces in Potsdam, Germany. Prof Titirici is the inventor of a new route to produce carbon materials using low cost and highly abundant biomass/biowaste precursors under mild hydrothermal conditions. This process allows tuning the morphology, porosity, surface functionalities and structure of the resulting carbon materials by simply adjusting the operating condition of the hydrothermal carbonisation. She has proven that this process can be applied at large scale for the production of carbonaceous materials from biomass by collaborating with various SMEs in Germany (i.e. SunCoal, Carbon Solutions, AVA-CO2), Sweden (Biokol), Spain (Ingelia) and more recently UK (Antaco, CPL Industries). Prof Titirici and her research team have demonstrated that the sustainable carbon materials produced using such simple hydrothermal process are excellent candidates for a wide range of applications from electrodes in energy storage (Na-ion, Li-ion, Li-S, supercapacitors) to electrocatalysts replacing Platinum at the cathodes of PEMFCs, as well as adsorbents in water purification, CO2 capture, and precious metal recycling. Recently, Magda and her research team have confirmed that the HTC technology is also able to generate florescent carbon nanoparticles with good quantum yields and high stability. The group is currently investigating the structure-optical properties in these materials as potential replacement for the toxic and difficult to make inorganic semiconductor quantum dots. Prof Titirici is currently working several companies such as Johnson&Matthey and Caterpillar towards commercial applications of HTC materials in Na-ion batteries and fuel cell electrocatalysis. Only 10 years past her PhD, Prof. Titirici has around 6,500 citations an h-index of 43, over 150 publications, 10 edited books and book chapters and several patents on hydrothermal carbonisation technology and related applications. She has already supervised over 25 early career researchers, some of which are already having prestigious academic or industrial positions across the world.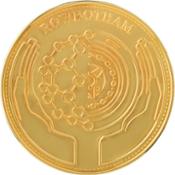 Dr Tom Taylor Eng CEng MIMMM Tata Steel
Tom is a Senior Metallurgist at Tata Steel's Strip Products division at Port Talbot, where he develops ultra high strength steels (UHSS) and press hardenable steels (PHS) for use in stronger and safer vehicles in the future. At Tata Steel Coventry site (CTC) we first became aware of Tom when he was working towards his post graduate Eng Doc degree, in particular researching alternative chemistries to conventional boron steels for die quenching. He went on to demonstrate die quenching of boron free steels with outstanding combinations of elongation and yield strength. Tom works at Tata Steel Strip Products division, where he is the Products & Applications Theme Leader (Project Manager) as well as Student Supervisor to the industry-based Engineering Doctorate & Masters Research programme between Tata Steel Europe and Swansea University. Tom currently has three patent applications, identifying novel steel chemistries and processing of UHSS and PHS steels and is a regular publisher in international peer-reviewed journals and presenter at international conferences. He leads Tata Steel's international research collaboration with companies and universities worldwide including Honda, Nissan and Tokyo University. On a recent visit to Japan, where he was delivering a paper at Asia Steel 2015 in Yokohama, Tom took the opportunity to visit key automotive customers and, aided by his fluency in Japanese, made key contacts and promoted closer collaboration through the placement of a Resident Engineer. As well as Japanese, Tom is also fluent in Italian and is currently learning Chinese. Within Tata Steel, Tom is considered an expert in automotive steel sheets, especially grades applicable to advanced body-in-white and suspension, and has been instrumental in the development of torsion beam and side impact grades that have opened up a number of opportunities in Europe as well as North America. Tom is voluntarily involved in Public Outreach as a STEMNET Ambassador, visiting schools across the UK to promote the STEM subjects to 11–16 year olds. This role includes the presentation of inspirational lectures, laboratory experiments, mock interviews and mentoring. Tom is a South Wales Materials Association (SWMA) Council Member.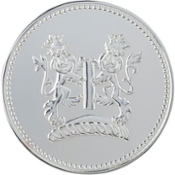 Emma Hosking CEng MIMMM MSc MChem, Jacobs UK Ltd
Emma graduated with a Masters degree in Chemistry from the University of Bath and followed with a Masters in Minerals Engineering from the Camborne School of Mines in 2007. She worked as an engineering intern at Rio Tinto's Kennecott operation in Utah which established my interest in minerals processing and then became a graduate plant engineer with Rio on the copper-gold plant at North Parkes operating the flotation and grinding circuits and contributing to improved plant performance. Emma was appointed safety representative and managed teams during shutdowns.
In 2009, she returned to the UK taking the position of plant process engineer with Cleveland Potash Ltd, where she improved operations by maximising recovery, carried out plant trials and implemented a new operation for comminuting an alternative mineral and developing a novel design for a chemical treatment process generating new products. In 2012, Emma became Senior Process Engineer with Jacobs, UK. Emma was commissioning engineer for the Northlands iron ore plant, Sweden and was Lead Engineer for the detailed design of the Skouries plant in Greece. I ensure that sustainable practices are incorporated in all my engineering projects. She mentors colleagues and provides support as they work towards Institute membership. Emma leads a committee organising events across the UK, is involved in STEM activities through my local communities and has been part of 'National Women in Engineering Day' for 2014 and 2015, organising events, giving radio interviews and presenting to students and young professionals. Emma has achieved academic success and since graduation demonstrated a track record of attainment in my chosen profession incorporating continuous plant improvement, sustainability and safety in my projects. She is committed to mentoring younger people to contribute to the profession and the Institute, nationally and internationally.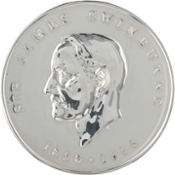 Stuart Patrick FIMMM MRSC
Stuart has spanned nearly 50 years within the PVC industry, 23 of which were with the PVC Additives businesses of Akzo/Akcros Chemicals where he was involved in both technical service and R&D. Before retirement, he was promoted to Global R&D Manager. The research work that Stuart conducted provided his employers with a market advantage for their range of additives, and enabled improved performance for a wide range of plastics products across many application sectors. The advancement resulting from this R&D work is measured by the exceptional commercial success of the products he developed over many years, rather than by published papers, however Stuart has written both an expert overview on PVC Compounds and Processing, and 'A Practical Guide to PVC' for RAPRA, and has contributed to numerous industry publications and articles. His many years of active service to the Manchester Polymer Group of the IOM3 has been exemplary, including Education Sub-Committee Chairman where among many achievements he ensured that young students were provided information on the key benefits of polymers to society. His role first as secretary (1997-2002) and then as chairman (2002 onwards) of the IOM3 PVC Committee, during a period when the PVC conferences have been amongst the most well-attended and successful technical conferences ever held by IOM3. Under Stuart's leadership the PVC Committee has also delivered highly successful educational initiatives including the 'risk-ed' and 'sustainability-ed' on-line programmes teaching students about risk assessment and sustainability respectively, and the 'smart material' lecture series for architectural students.
Stokowiec Medal
Awarded to Andrew Backhouse CEng FIMMM
Thornton Medal
Awarded to Dr Gerard C J Lynch
Tom Colclough Medal
Awarded to Adam Bannister CEng MIMMM (Tata Steel)
Dowding Medal & Prize
Awarded to Pierre Montmitonnet (Paristech).
Frank Fitzgerald Award Medal & Travel Grant
Awarded to David Penney (University of Swansea).
Gold Medal
Awarded to Mark White (Jaguar Land Rover)
Hadfield Medal & Prize
Awarded to John Beeley MSc CEng FIMMM (Outukompu Stainless).
Hancock Award
Awarded to Martyn Bennett (Avon Rubber PLC).
Roy T Holland Medal
Awarded to Mario Lombardo (retired, formerly CRH Clay Products Europe).
Leslie Holliday Prize
Awarded to Ivana Partridge (University of Bristol).
Hume Rothery Award
Awarded to Nathalie Dupin (Calcul Thermodynamique).
Sir Colin Humphreys Award
Awarded to James Perkins (St Paul's School, Pimlico)
John Hunt Medal
Awarded to Professor Alain Karma
Ivor Jenkins Medal
Awarded to John Dunkley CEng FIMMM
Institute's Technician Medal
Awarded to Rachel Long CEng MIMMM
Thomas Medal
Awarded to David Anderson (Tata Steel)
Verulam Medal and Prize
Awarded to Dr Charles Marsden
James S Walker Award
Awarded to Anna Constantinou (Imperial College)
Local Society of the Year Award (Large)
Awarded to ICTa Yorks
Local Society of the Year Award (Small)
Awarded to Mining Institute of Scotland (MIS)
Outstanding Contribution Awards
Awarded to Mark Hull CEng FIMMM
Awarded to Martin Ansell FIMMM
Harvey Flower Award 2015 (Retrospective)
Awarded to Roger Owen Thomas MA(Oxon) MIMMM
Robert Perrin Award
Awarded to Colin Hindle
Guy Bengough Award
Effect of thermal exposure on degradation of compressor blades in aero-jet engines
R. J. Bennett, S. W. Booth & C. M. Younes
Billiton Gold Medal
Smelting of difficult laterite ores
Maurice Y. Solar & Sina Mostaghel
Composite Award
Investigations into lightweight solutions for epoxy composite fire property improvement
P. Parlevliet & M. Geistbeck
Cook/Ablett Award
Site specific control of crystallographic grain orientation through electron beam additive manufacturing
R. R. Dehoff, M. M. Kirka, W. J. Sames, H. Bilheux, A. S. Tremsin, L. E. Lowe & S. S. Babu
Alan Glanvill Award
Effect of processing temperature on structure and properties of microinjection moulded thermoplastic polyurethane/multiwalled carbon nanotube composites
D. Li, T. Zhai, Q. Gong, G. Fei, H. Xia
Douglas Hay Medal
Discrete fracture network modelling to quantify rock mass pre-conditioning at the El Teniente Mine, Chile
A. Brzovic, S. Rogers, G. Webb, J. P. Hurtado, N. Marin, P. Schachter, J. Alvarez & K. Baraona
Mann Redmayne Medal
Quantifying the benefits of simulator training for dragline operators
F. Dorey & P. F. Knights
Mann Redmayne Medal
Indium: key issues in assessing mineral resources and long-term supply from recycling
T. T. Werner, G. M. Mudd & S. M. Jowitt
Mann Redmayne Medal
Rare-earth elements recovery from post-consumer hard-disc drives
S. T. Abrahami, Y. Xiao, and Y. Yang
Materials World Medal
A Quiet Revolution
Fred Starr
Adrian Normanton Award
Characterisation of BOS steelmaking dust and techniques for reducing zinc contamination
J Steer, C Grainger, A Griffiths, M Griffiths, T Heinrich, A Hopkins
Pfeil Award
Electrophoretic deposition of nanostructured TiO2/alginate and TiO2-bioactive glass/alginate composite coatings on stainless steel
L. Cordero-Arias, S. Cabanas-Polo, J. Gilabert, O. M. Goudouri, E. Sanchez, S. Virtanen, A. R. Boccaccini
Vanadium Award 2015 (Retrospective)
Stress-strain behaviour of ferrite and bainite with nano-precipitation in low carbon steels
Naoya Kamaikawa, Kensuke Sato, Goro Miyamoto, Mitsuhiro Murayama, Nobuaki Sekido, Kaneaki Tsuzaki & Tadashi Furuhara
Wardell Armstrong Prize
Demystifying migmatites: introduction for field-based geologist
M. Pawley, A. Reid, R. Dutch, W. Preiss
Williams Award
Non-linear model predictive control of throughput and strip temperature for continuous annealing line
H Wu, R Speets, F Heeremans, O Ben Driss, R van Buren
Beilby Medal & Prize (administered on a three-yearly cycle by IOM3, SCI and RSC)
Awarded to Professor Sarbajit Banerjee
Charles Hatchett Award
Grain Refinement of Al-Si Alloys by Nb-B Inoculation. Part 1: Concept Development and Effect on Binary Alloys
Grain Refinement of Al-Si alloys by Nb-B inoculation. Part 2: Application to Commercial Alloys
Dr Hari-Babu Nadendla, Dr Leandro Bolzoni & Dr Magdalena Nowak