IOM3 congratulates the winners of the 2012 IOM3 Awards, Medals and Prizes, as listed below.
Premier Awards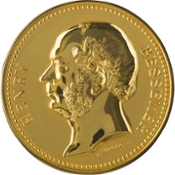 Dr Graham A Honeyman, Sheffield Forgemasters International Ltd
Throughout his career Dr Honeyman has promoted the development and application of metallurgical processes to enable the manufacture of engineering components of national and international importance. Graham joined Sheffield Forgemasters Engineering and progressed to acting Managing Director by 1999. Following some financially turbulent years and a buyout with PricewaterhouseCoopers, Sheffield Forgemasters restructured and refocused their attentions. Dr Honeyman's understanding of metallurgical aspects of the business has led the company to profitability with an export market of 75%. Dr Honeyman has previously been awarded a CBE in 2008 for his exceptional contribution to engineering and 2010 saw him named 'Overall Director of the Year' at the Institute of Directors.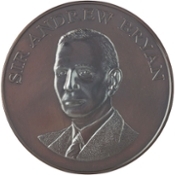 Stephen R Pye CEnv CSci FIMMM MISMM
Mr Pye has tirelessly applied himself to the maintenance and development of the Packaging Society in the North West for 20 years. He has broadened the scope of events to include seminars and lectures on topics of interest not only in packaging but also in business. Mr Pye has initiated links with Liverpool Hope University, which is now the home of Merseyside Packaging Society. His commitment and leadership has sustained the Society's presence in his region.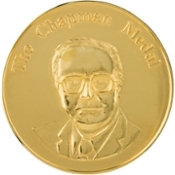 Prof Neil Rushton MBBS MA LRCP FRCS FIMMM
Prof Rushton is Director of the Orthopedic Research Unit and has demonstrated the clinical relevance of his work by turning research into products. He played in a crucial part in the development of a composite material which was central to a product marketed by Stryker. He also headed pre-clinical evaluation projects on a successful cartilage repair material which was the foundation the University of Cambridge company Orthomimetics. Professor Rushton has consistently supported his own research by demonstrating the tangible benefits and marketability of his clinical products.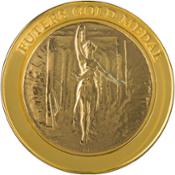 Nick Hazen, Hazen Research Inc
The company was founded in 1961 and has since grown into the largest private metallurgical and processing R&D facility in the United States. Mr Hazen has been involved in the development of mulit-unit operation methods for efficient, economic and environmentally sound extraction of contained metals from ores, concentrates and wastes.
Mr Hazen and his team have worked with the world's major mining companies and has extensive knowledge of the industry, proven in his list of publications and 30 patents to his name.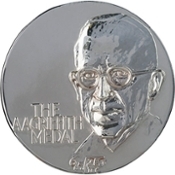 Prof Molly Stevens
Her research focuses on developing novel biomaterials for human health. Her nano-materials for biosensing have enabled the most sensitive facile enzyme detection to date and she is actively pursuing these having received the Royal Society's Brian Mercer Award to facilitate commercialisation. Prof Stevens' previous awards are testament to her multidisciplinary research. These include the Polymer International IUPAC award for creativity in polymer science and the Guardian's top 100 inspirational women. Molly has made consistently significant contributions to science and holds many events for young people in her lab, including the London International Youth Science Forum.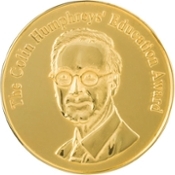 Alice Laferrere & James Smith
Alice and James have volunteered their support at numerous events to teach secondary students about materials and have created a number of their own activities for this purpose. These events include the Airbus Family Fun Day, and 'Meet the Scientists' at MoSI. Alice and James have made all of the activities available to colleagues and have provided resources with information to do so. They have also participated in workshops where they have shared their experiences with peers interested in materials education.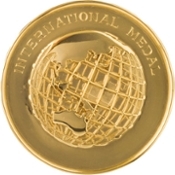 Wulff Possart
For the paper presented at the 11th Triennial International Conference on the Science and Technology of Adhesion and Adhesives, Polyurethane adhesive networks on metals - First results of an ongoing study.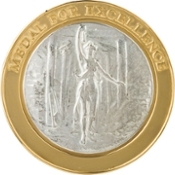 Christopher Peter Hall MA (Oxon) ACIS, British Ceramic Confederation (BCC)
Mr Hall has played a central role in BCC's core activities for 27 years. Among his achievements is successfully getting DETR to undertake research into planning issues for brickclay, which has ultimately provided security of the supplies needed to support the future capital investment by all BCC member companies. Mr Hall has had major achievements within the art, science and practice of minerals and mining. A particular highlight is his work in securing and sustainable working of brickclays.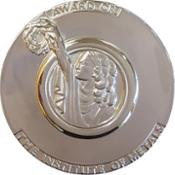 Prof John Kilner FIMMM FInstP FCGI CPhys CEng
Professor Kilner heads a world leading team at Imperial College London working on functional materials for advanced electrochemical and energy applications. He has published over 350 scientific papers and is the holder of seven patents in Solid Oxide Fuel Cells (SOFC). His company, AIM, founded in 2000 now has over 100 employees and is recognised as a world leader in SOFC. John was instrumental in launching Energy Materials Group of IOM3, which he chaired until 2010 and is now involved in meetings to highlight the sustainability of materials in this field. He holds several international teaching posts and has been awarded two excellence in teaching awards from Imperial College London as well as a teaching fellowship.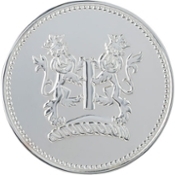 Dr Michelle Moram BSc PhD
Dr Moram graduated as Chemistry Graduate of the Year from University College of Cork, where she also won the College Scholar award twice and the ICI Chemistry Prize. She then went on to gain a PhD in Materials Science at Cambridge University. Dr Moram's work is internationally significant and has drawn world-wide attention, addressing some of the most pressing scientific problems in the field of III-nitride materials. Her work has led to 53 published papers. The relevance of her work is evident in the 22 speeches and seminars she has given across the globe.
Prof Robert Young FIMMM FREng
Professor Young is one of the world's leading polymer scientists. His extensive research on polymer fracture is evidenced in his co-authored book, which is cited widely. His exploration in the area of multiphase polymers has led to an understanding of their fracture behaviour. Prof Young was responsible for ground-breaking use of Raman spectroscopy to follow molecular deformation in materials. The universal relationship established by Professor Young between the rate of Raman band shift per unit and his modulus for carbon fibres is now an accepted method of determining the stress in different sp2-hybridised carbon-based nano-materials such as carbon nanotubes and graphene. Professor Young's pioneering research has fundamentally increased understanding of the relationships between the structure and mechanical properties of polymers and composites.
Tom Bell Surface Engineering Award
Prof David Rickerby
Local Society of the Year (Large)
ICTa North Staffordshire (ICTa NS)
Local Society of the Year (Small)
Western Institute of Mining and Minerals (WestIMM)
Tom Colclough Medal & Prize
Steven Brett CEng MIMMM SENM Weldi
Dowding Medal & Prize
Prof Zhongyung Fan FIMMM
Hadfield Medal & Prize
Dr J. Malcolm Gray CEng FIMMM
Hancock Award
Dr Andrew Tinker FIMMM
Leslie Holliday Prize
Professor Michael Wisnom
Hume Rothery Prize
Dr Effenberg
Kroll Medal & Prize
Prof J Coleman
T B Marsden Professional Award
Dr Philip J E Bischler CEng CSci FIMMM APMP
Outstanding Contribution Awards
Dr John David Brazier ISO BSc DSc FIWSc FICFor
David Woodbridge FIWSc
Rosenhain Medal & Prize
Professor Stephen Eichhorn
Rowbotham Medal
Steve Vanes
Stokowiec Medal & Prize
Philip Harry Bateson BSc
Thomas Medal & Prize
Douglas Anthony Jones CEng FIMMM
Thornton Medal (incorporating the Clerk Maxwell Award)
Karl-Henrik Robert
Verulam Medal & Prize
Dr Richard Todd
Harvey Flower Titanium Prize 2011 (Retrospective)
Brad Wynne
Alan Glanvill Award
Preparation, structure, performance, industrialisation and application of advanced rubber / clay nano-composites based on latex compounding method
Dr L.Q. Zhang
Guy Bengough Award
Preferential weld corrosion of X65 pipeline steel in flowing brines containing carbon dioxide
Dr M J Robinson & Dr K Alawadhi
Billiton Gold Medal
Penetration behaviour of an annular gas-solid jet impinging on a liquid bath: effect of the annular cross-sectional area
Dr H.Y. Sohn et al
Cook/Ablett Award
Deformed metals – Structure, recrystallisation and strength
Dr N Hansen & D Juul Jensen
Composite Award
Randomly oriented and aligned celluclose fibres reinforced with cellulose manowhiskers, prepared by electrospinning
Dr Kristina Oksman et al
Douglas Hay Award
Mining of oreobodies under shear loading Part 1 – case histories
Dr F.T Suorineni et al
Mann Redmayne Award
The salt extraction process: a novel route for metal extraction Part 1 – Cr, Fe recovery from EAF slags and low grade chromite ores
Salt extraction process-novel route for metal extraction Part 3 – electrochemical behaviours of metal ions (Cr, Cu, Fe, Mg, Mn) in molten (CaCl2-)NaCl-KCl salt system
Dr Xin L Ge et al
Materials World Award
The Sky's The Limit
Guy Richards
Pfeil Award
Development of magnesium phosphate cements for encapsulation of radioactive waste
A Covill, N C Hyatt, J Hill & N C Collier
James S Walker Award
Production of Type 1 and Type 2 Extruded Collagen Fibres
Samuel Halliday
Wardell Armstrong Prize
The Fortescue story – from exploration to the third largest iron ore producer in Australia
Dr John M F Clout & W G Rowley
Williams Award
Formation of ultrafine grained ferrite during thermomechanical treatment in microalloyed steel
Dr A N Bhagat & Neelkant
Vanadium Award 2011 (Retrospective)
Influence of V and Ti on hot ductility of Nb containing steels of peritectic C contents
Barrie Mintz, Kevin Banks & Alison Tuling
Charles Hatchett Award
Evaluation of Low and Medium-Carbon Nb–Microalloyed Plate Steels for Wind Tower Applications
Richard Bodnar, Todd Nelson, Dr Keith Taylor, Professor Philip Nash, Dr Sheldon Mostovoy, Dr Zhiyong Hu & Henrietta Tsosie