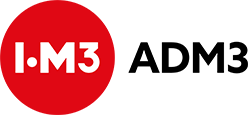 Ably Different is a voluntary committee of IOM3 whose goal is to achieve equality of opportunity professionally for IOM3 members identifying as disabled and allies such as family members, carers and work colleagues. Together, we will do this by advancing the interests of disabled people, raising awareness and supporting equality of opportunity for IOM3 members in materials, minerals and mining and supporting equality, diversity and inclusion within the wider STEM community.
Aims:
Providing support for IOM3 members with disabilities, and striving to increase their active participation inside and outside the workspace;
Campaigning on issues facing IOM3 members with disabilities, within the workplace, and in society in general;
Raising awareness of disability issues amongst the IOM3 membership, amongst employers, and in society in general;
Ensuring effective representation of IOM3 members with disabilities;
Advising the IOM3 Executive Committee on matters relating to disabilities.