The Student & Early Career (SEC) Group represents the views of student and early career members* of IOM3.
Representatives of the SEC Committee (the Group's leadership team) sit on the IOM3 Executive Board and Advisory Council ensuring that we are raising the major issues affecting student and early career members.
Since our creation in 1967 (as the Younger Members' Committee), we have developed a range of events to encourage networking and early career member involvement with IOM3. Our greatest successes to date include the Young Persons' Lecture Competition, Matopoly, Art Lecture, Road to Chartership and Professional Development events, Future Materials Conference and Materially Challenged. Building on our past success, we aim to continue to provide more events in the future, including regular informal networking opportunities along with new skills seminars, conferences and regional events.
Meet the SEC Committee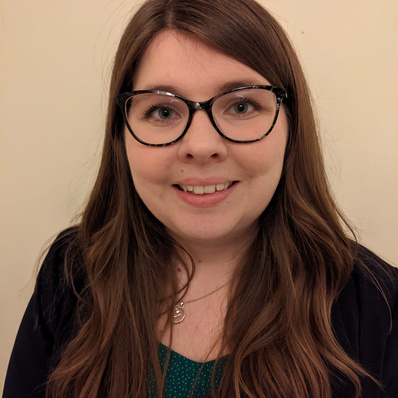 Dr Aimee Goodall CSci MIMMM
Chair, SECC, TATA Steel
Aimee is currently the Through Chain Value Manager for Tata Steel UK. Previous work experience includes working for 4 years as a Process Technology Specialist on the galvanising line in Llanwern, South Wales.
Aimee studied for a Forensic Science undergraduate degree at De Montfort University, Leicester. During the degree she realised her interest for material science. Aimee then carried out a 3-month summer placement at the Corby, Tata Steel site. She gained a PhD in the Phase Transformation and Microstructural Modelling Group at the University of Birmingham looking at the heat treatment of high strength low alloyed steel.
In her spare time, Aimee is a keen reader, swimmer and is part of a musical show choir.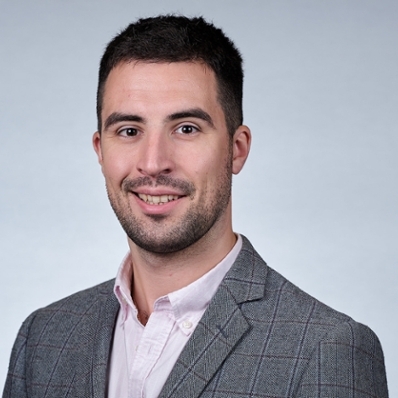 Dr Ilija Rasovic MIMMM
Vice-Chair, SECC, University of Birmingham
Ilija is a Lecturer at the University of Birmingham. He earned his MEng in Materials Science from Corpus Christi College, Oxford, followed by a DPhil in Materials from St Cross College, Oxford. His primary research interests focus on fullerenes and supramolecular systems with particular application in biomedical contexts.
Ilija is an award-winning science communicator, having won IOM3's international Literature Review Prize in 2016 and finishing second in the Young Persons' World Lecture Competition in 2017, amongst receiving other best talk prizes at international conferences and scientific meetings. He is also currently Advanced Materials Engineer at P1 Graphene Solutions, having previously worked on placement at Jaguar Land Rover and as a CNC miller for Lesk Engineers.
Ilija is involved in numerous outreach and engagement activities as a STEM ambassador and is committed to both championing Materials Science as a subject and inspiring students of all backgrounds to pursue further study at university. He is a trustee of the newly formed charity, Break Off Labs, whose aim is to widen participation in STEM research.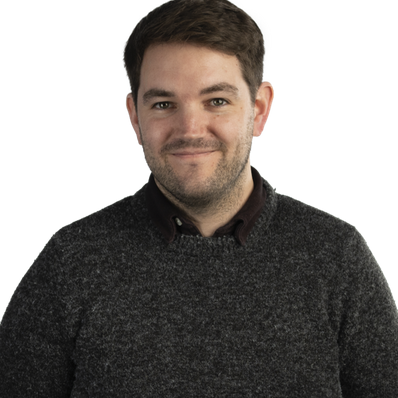 Dr Michael Kenyon MIMMM
Ordinary Member, Innoval Technology Limited
Michael works for Innoval Technology as a Materials Engineer. Innoval provide consultancy to the global aluminium industry, with expertise in materials characterisation and process improvement across all sectors. Day to day, Michael has two roles, as a physical metallurgist and as a sustainability analyst.
As a metallurgist, Michael examines microstructures of numerous aluminium series within the automotive, aerospace and packaging sectors. Michael particularly enjoys characterising aluminium structures by utilising optical, scanning and transmission electron microscopes. In addition to client work, Michael is heavily involved with publicly funded projects, providing metallurgical development and characterisation support. Michael finds collaborative projects incredibly rewarding, working alongside universities and commercial partners, contributing to projects that will increase the awareness and usage of sustainable aluminium for future materials.
With his sustainability hat on, Michael conducts studies for clients including Life Cycle Assessments to better understand and improve the footprint of their products and processes.
Michael previously studied for a PhD in Advanced Metallic Systems at the University of Manchester, investigating the evolution of dispersoids in Al-Mg-Si based automotive alloys with varying impurity levels; a project sponsored by Novelis.
Outside of work, you'll find Michael with a camera in his hand, focusing on landscape, animal and astrophotography. Michael has been a keen Table Tennis player for many years, playing across the country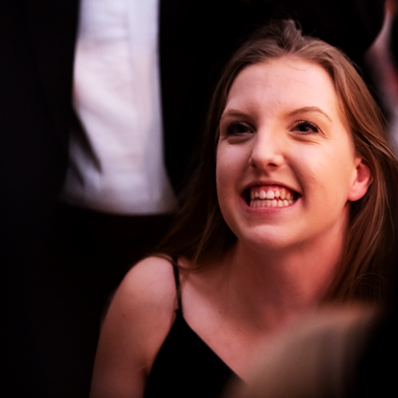 Alice Robinson MIMMM
Ordinary Member, Rolls-Royce plc.
Alice graduated from Imperial College London in 2018 with a First Class Honours degree in Materials with Nuclear Engineering before joining the Rolls-Royce graduate scheme which she has now completed. Alice has now secured a full-time role at the company working as a Materials Technologist focussing on novel manufacturing technologies. This current role allows Alice to continue to explore areas of materials science and engineering that she particularly enjoys, for instance additive manufacture and tribology whilst she supports programs which work to improve capability in these areas.
During university Alice began to foster relationships with the Armourers and Brasiers and the Tin Plate Workers and still remains involved with both companies today, attending relevant functions whenever possible. In 2019, Alice was one of the first Yeomen to be inaugurated into the Worshipful Company of the Tin Plate Workers alias Wire Workers.
Outside of work Alice spends the majority of her spare time at the gym or out socialising with friends. You can always guarantee her attendance at the local pub quiz too if she's not on holiday somewhere sunny!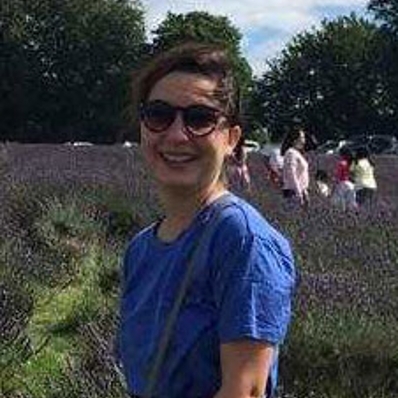 Maitheya Riva AIMMM
Ordinary Member, RINA Tech UK Ltd
Maitheya is currently working for RINA Tech UK Ltd (formerly Edif ERA) as a Materials Engineer in the Forensic Engineering and Expert Witness team, where her role within the consultancy focusses mainly on forensic investigations of failed components and assets in the field of industry production and R&D support. Prior to working for RINA Tech UK Ltd, she acquired a BSc in Materials Engineering and Nanotechnologies from Politecnico of Milan in Italy, which included a six-month research programme at the Merate Astronimic Observatory, characterising fatigue resistance of solid state photochromic diaryalethens. This was followed by an MSc in Materials Engineering and Nanotechnologies, also at Politecnico of Milan, including a six-month placement at the University of Chemistry and Technologies of Prague (Czech Republic), in the department of Inorganic Chemistry, working on a thesis project on photocatalysis of TiO2-active carbon composite for air and water treatment from organic pollutants. She has since joined the graduate scheme of RINA Tech UK Ltd where she is now continuing to explore the world of materials, ranging from metallurgy, polymer science and electronics.
In her spare time, Maitheya enjoys music and is currently training as an opera singer, but also keeping active and exploring the outdoors.
Matt Billing AIMMM
Ordinary Member, London South Bank University
Matt is currently a Research Associate at London South Bank University. His research is focused on energy storage materials. Matt completed his undergraduate degree in Chemistry at the University of Bristol, before moving to University College London (UCL) for postgraduate studies in Molecular Modelling and Materials Science. At UCL his research focused on solid-state hydrogen storage materials, sponsored by the EPSRC and industrial partner Cella Energy.
In his spare time, Matt is a competitive fencer who has represented GBR and England at international events, earning a team silver medal at the 2018 Commonwealth Championships in Australia. Away from materials science and fencing, Matt can usually be found in or around the ocean in Cornwall, where he grew up.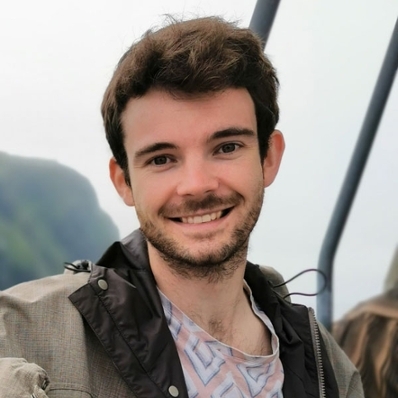 Dr Alastair Houston IEng MIMMM
Ordinary Member, Minton, Treharne & Davies Ltd.
Alastair is currently working for Minton Treharne and Davies as a Consultant Materials Scientist, where his role is to perform investigations involving materials identification, mechanical testing, and failure analysis for the marine, cargo, and construction industries.
He studied Natural Sciences at the University of Cambridge, specialising in materials science, during which time he researched laser welding, protective coatings and compositional variations in jet engine turbine blades, and the production of new materials used for low-level nuclear waste storage. He continued his passion for materials science by completing a PhD in the Composites and Coatings Group, University of Cambridge, where his research focussed on the development of novel diesel particulate filters containing fine ceramic fibres. During his PhD, Alastair was heavily involved in the teaching of undergraduate students and spreading the joy of materials science through various outreach events.
In his spare time, Alastair enjoys spending time in the great outdoors, and can often be found hillwalking or cycling, as well as honing his juggling skills.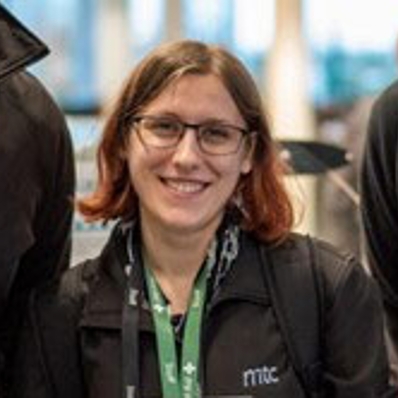 Liz Scoffins MIMMM
Ordinary Member, Manufacturing Technology Centre
Liz is currently an Advanced Research Engineer within the Transformation Team at MTC (Manufacturing Technology Centre), focusing on technology, sustainability and alternative fuels support. Having joined the MTC in 2018 on the graduate programme, with placements in Additive Manufacturing, Materials Engineering and the Transformation team. She works with client businesses large and small supporting all kinds of technical challenges from supply chains to root cause analysis.
She studied Materials Engineering at Loughborough University, graduating in 2018 with a First Class Honours Masters Degree. For her placement year, Liz worked at Apple in California, USA focusing on anodising of aluminium, as part of a Diploma in Industrial Studies (DIS). Which lead to winning the Armourers and Brasiers' Industrial Placement Prize at Loughborough University.
Liz enjoys yarn craft including running the Knitting & Crochet Club at MTC, as well as leading a Brownie Guide unit as part of Girlguiding (always trying to encourage STEM). If it's nice you may find her in the garden tending to the flowers and vegetables.
Advisory Council Representative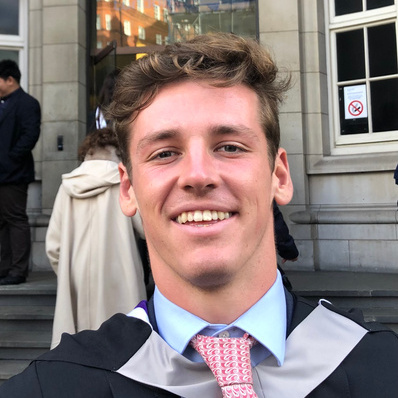 Sam Burdett
Student Grade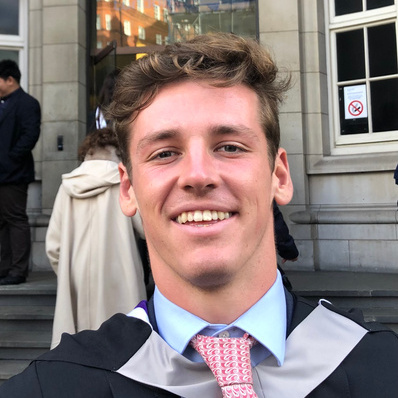 Sam Burdett
Student Grade
Sam currently works as a Materials Engineer at Sandberg LLP in London. His work focuses on testing and investigation of materials and their related failures - typically within construction and infrastructure. He studied Materials Science and Engineering at Imperial College London. Since joining Sandberg in 2019 Sam has completed a masters in Advanced Materials for Sustainable Infrastructure (2020-22) at Imperial. His research focuses on novel and existing construction materials with the goal of creating a unified dataset that highlights the most sustainable materials for use in industry.
Sam is a keen advocate for engineering and passionate about educating people new to the industry. He is the Education Lead for ZERO Next which is a fast-growing group of young professionals and future leaders in construction, working together to change the industry from high carbon emissions to becoming part of the decarbonisation solution.
Outside of work Sam spends lots of time cycling and is currently building a gravel bike to take on off-road adventures!
SEC Group news & resources