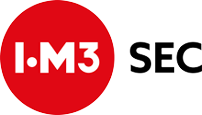 The Student & Early Career (SEC) Group represents the views of student and early career members* of IOM3.
Representatives of the SEC Committee (the Group's leadership team) sit on the IOM3 Executive Board and Advisory Council ensuring that we are raising the major issues affecting student and early career members.
Since our creation in 1967 (as the Younger Members' Committee), we have developed a range of events to encourage networking and early career member involvement with IOM3. Our greatest successes to date include the Young Persons' Lecture Competition, Matopoly, Art Lecture, Road to Chartership and Professional Development events, Future Materials Conference and Materially Challenged. Building on our past success, we aim to continue to provide more events in the future, including regular informal networking opportunities along with new skills seminars, conferences and regional events.
A student's guide to IOM3
Are you studying full or part-time in higher or further education? Is your course on a subject that includes materials, minerals, mining or other related subjects such as packaging, wood technology, composites or sustainable development? Then you qualify for IOM3 Student Membership!
Upcoming SECG events
A one day conference for students and young professionals to showcase their work.
Coventry
The online final of the Young Persons' World Lecture Competition 2022
Meet the SEC Committee
Advisory Council Representative
SEC Group news & resources