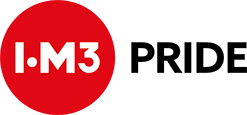 IOM3Pride is a voluntary committee of IOM3 whose goal is to achieve equality of opportunity professionally for LGBT+ identifying IOM3 members.We aim to do this by highlighting issues related to LGBT+ individuals in materials, minerals and mining and supporting equality, diversity and inclusion within the wider STEM community.
Aims:
Provide support for members of IOM3 who identify as LGBTQIA+.
Raise awareness of LGBTQIA+ contributions, issues and inequalities throughout materials, minerals and mining.
Support the development within IOM3 of understanding, policies, and data for diversity, inclusion and equality, particularly with respect to LGBTQIA+ community, within the membership base and the Institute.
IOM3Pride news & resources