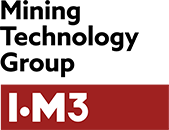 The IOM3 Mining Technology Group (formerly the Mining Technology Division) is run by a dedicated leadership group with extensive knowledge and practical experience across a wide range of mining disciplines.
The group supports the mining and extractive industries worldwide by providing a focus for the promotion of, and exchange of knowledge on, all aspects of mining lifecycle technology including mine design and development, production and transport, and mine closure and remediation, plus other mining industry related matters. The group also encompasses, and supports the two associated subgroups the Ground Engineering Subgroup and the Sustainable Development Subgroup.
Latest mining news & resources
Latest newsletter
View the latest newsletter or historical documents via the 'Documents' tab above.
The Mining Technology Leadership Team aims to:
Share knowledge about mining technologies that will be central to the drive towards more sustainable and safer mining practices whilst meeting the projected exponential growth in demand for materials in the built, communication and transportation infrastructures of the future
Collaborate within IOM3 and consult with the wider membership and external bodies
Create technical news content, networking and professional development opportunities for IOM3 members with mining interests
Develop a wider public and political acknowledgement that mining is global, essential and influences, affects and provides the needs of societies across the world
Inspire the next generation of entrants into the extractive industries, and support individuals on their journeys to perhaps become future leaders of IOM3 and the stakeholders it serves
The Ground Engineering Subgroup (GES)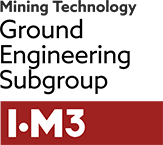 GES provides a focus for the ground engineering community within IOM3 as a subgroup of the Mining Technology Group. Its main objective is to create a space for ground engineering professionals in IOM3 for national and international ground engineering and to act as a forum, collating and facilitating networking and information exchange to provide opportunities for professional development.