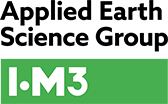 The Applied Earth Science Group provides a forum for the exchange of knowledge, information and best practice and networking for professionals involved in the location and responsible identification and use of the earth's resources. The aim is to provide people with the ability to find ways and methods to efficiently extract the resources needed by society on the path to net-zero with minimal impact on the landscape and environment.
Latest applied earth science news & resources
My hope is that the Earth Science Leadership Team and community can work together to provide more technical and mentoring support to geologists actively working in the mining and related industries – create more engagement between the mining industry, IOM3, other professional institutions and school and university earth science teachers, lecturers and departments – and promote and improve the public perception of mining and geology.