The European Collaborative Creep Committee is pleased to announce a virtual event for October 2021 having the same overall aim as the regular conference series, to disseminate knowledge and identify future work items requiring attention from the high temperature research, design and standardisation communities.
For more information about the ECCC activities please visit the website https://www.eccc-creep.com/.
The 5th International ECCC Creep & Fracture Conference in Edinburgh was planned originally for September 2020 to bring together engineers and scientists from around the world to present and discuss research and developments in all aspects of creep behaviour of high temperature industrial materials and components. Due to the COVID-19 pandemic the European Collaborative Creep Committee (ECCC) was obliged to postpone this event, and it will be held face to face in May 2023, when we hope this bad situation will be a memory all over the world.
---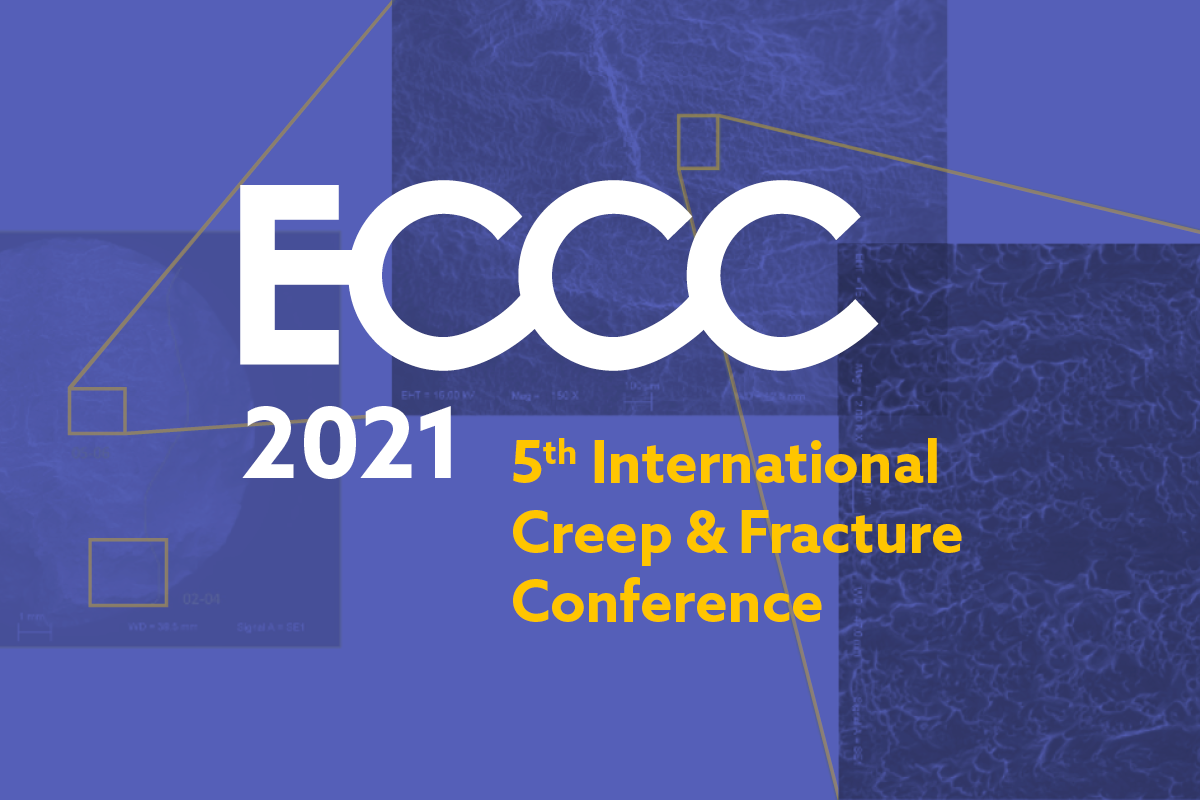 Despite the continuous growing of energy production by renewable sources, the main source of production is still fossil and nuclear fuel. In the last 30 years the efficiencies of steam power plants and gas turbines increased significantly due to the development of new materials, like the creep strength enhanced ferritic steels and single crystal superalloys, able to reduce considerably the emissions. In the meantime, the reliability and the safety of the components in generation plant has been also guaranteed by the improvement in the knowledge of the materials evolution, testing methodologies, results database and modelling tools.
This virtual conference, organized by ECCC with the technical support of IOM3, will bring together experts that will address the impact of the materials development on the climate change and the role of the energy materials can play game charger targeting greener energy generation plants before the final transition of sustainable energy production. Spread across two days, the conference will highlight world materials researches and will be a must for high temperature materials expert that working the energy sectors and materials development.
---
Why Attend?
This virtual conference is unique in bringing together a wide range of technologies focused on development, application and experience in service on materials for high temperature applications in the energy production plants and will be invaluable to people engaged in the energy industry, steel and superalloys suppliers, academia, researchers and students.
Attendees will benefit from:
In depth understanding of

design and construction of high efficiency new power plants

Knowledge of

safety service of the current working power plants
An opportunity to discuss with to discuss with industry and research leaders the challenges in bringing these new technologies market
---
Scientific Committee
Dr. Augusto Di Gianfrancesco, Consultant, IT

Dr. David Allen – Consultant, UK

Dr. Peter Barnard – Consultant, UK
Dr. Chris Bullough – GE, UK
Prof. John Hald – DTU, DK
Dr. Stefan Holmstrom – SCK CEN, B
Dr. Jonathon Jones – Swansea University, UK
Dr. Torsten-Ulf Kern – Siemens, DE
Prof. Hellmuth Klinglhoeffer – BAM, DE
Prof. Scott Lockyer – UNIPER, UK
Dr. Malcolm Loveday – NPL, UK
Dr. Gunther Merckling – RTM Breda, IT
Dr. Eleonora Poggio – Ansaldo Energia, IT
Mr. Mike Spindler – EDF, UK
Dr. Jonathon Wells – Siemens, UK
Prof. Christofer Hyde – Nottingham University, UK
International Advisory Board:
DR Marthinus Bezuidenhout (ESKOM), ZA
Dr A.K.Bhaduri (IGCAR), IN
Dr Jeff Henry (ASME), USA
Prof. Rustam Kaibyshev (BSNRU), RU
Prof. Kazuhiro Kimura (NIMS), JP
Dr Hyeong-Yeon Lee (KAERI), KR
Prof Huijun Li (UoW), AU
Prof. Fujimitsu Masuyama (KIT), JP
Dr Andrew Minchener (IEA), UK
Mr John Siefert (EPRI), US
Prof. Masatsugu Yaguchi (CRIEPI), JP
Prof. Liu Zhengdong (CISRI), CN
---
For further information regarding this event contact:
IOM3 Events
Email
+44 (0)20 7451 7303