Glass has been used as a packaging material for centuries and it continues to play a prominent role in the packaging mix. By studying this online course you will improve your knowledge and understanding of the structure, properties and processing of glass for packging applications.
This programme should take approximately 10 hours to complete and by the end of the course you should be able to:
Describe what is meant by glass and provide examples of both natural and man-made glasses
List the key ingredients in common types of glass
Define the useful properties of glass as a packaging material
Explain how glass packaging is able to meet the functions of packaging
Define the key steps in the manufacture of glass packaging
Discuss the environmental impact of glass packaging
You are able to start this course at any time and work through the course material at your own pace. On completion of a simple assessment at the end of the course, you will receive a certificate of achievement in recognition of your participation.
This course is suitable for anyone wishing to improve their knowledge and understanding of the use of glass in the packaging industry and on average it takes 10 hours to complete.
The course fee is £395, plus VAT at 20% where applicable. IOM3 members and subscribers to our Business Partner Programme are entitled to a 10% discount on the course fee.
---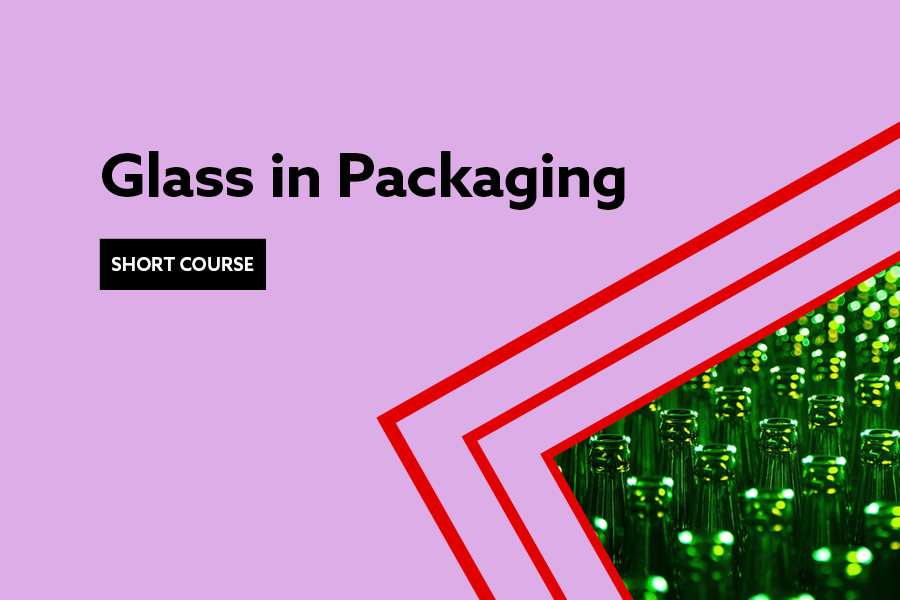 Register to undertake the online Glass in Packaging course
---