IOM3 responds to report on UK Government net-zero progress
The Institute reinforces the findings from the Climate Change Committee that the scale up of action is worryingly slow.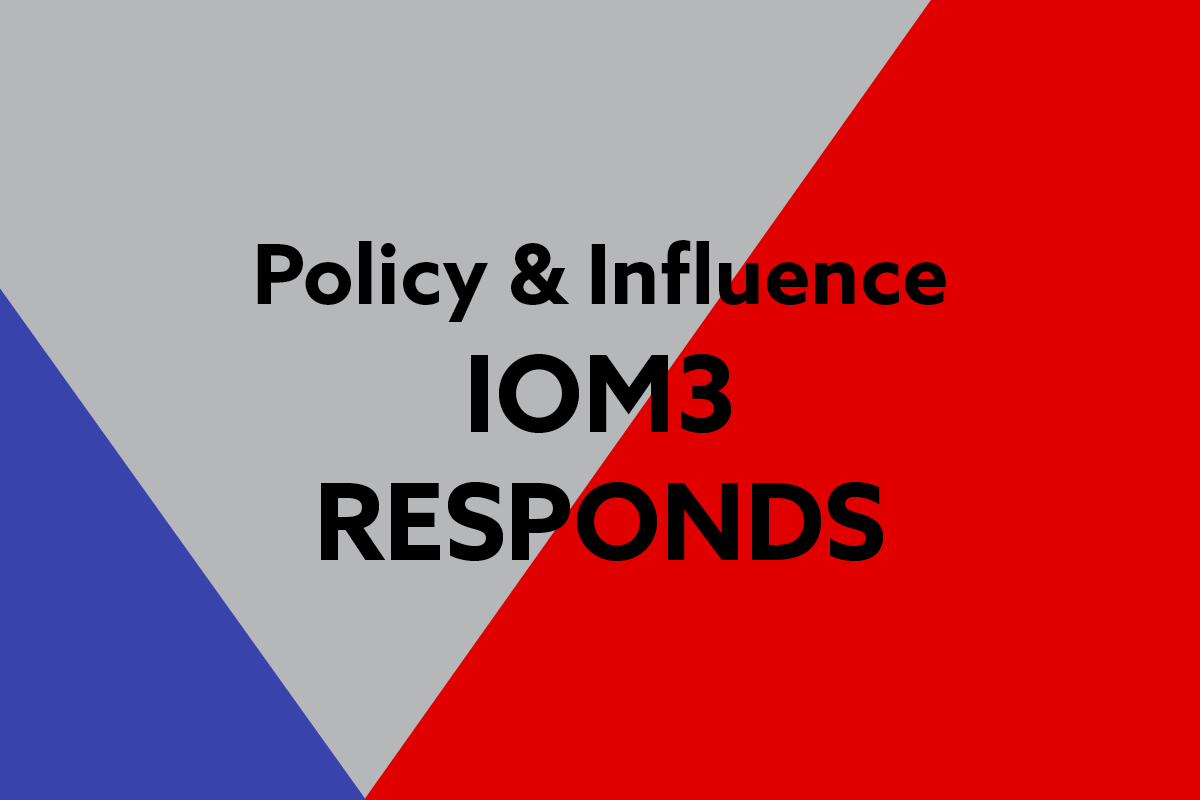 A new Progress Report by the independent Climate Change Committee (CCC) finds major failures in delivery programmes towards the achievement of the UK's climate goals. According to CCC, policy development continues to be too slow and their assessment has raised new concerns.
CCC goes onto comment, saying 'Despite new detail from Government, our confidence in the UK meeting its medium-term targets has decreased in the past year. The increased transparency embodied in the Carbon Budget Delivery Plan is welcome, but a key opportunity to raise the overall pace of delivery has been missed'.
The pathways for progress are lacking and the UK is falling behind growing international competition. Professionals across materials, minerals and mining are part of the solution, playing key roles in driving the transition to a low carbon, resilient and resource efficient society.
The need for skilled professionals and at the capacity required is highlighted throughout the report as an area that must be addressed. With the UK facing skills shortages in sectors underpinning the transition, an action plan for net-zero skills including measures to break down barriers to inclusion and accessibility is key.
The numerous other policy gaps captured in the report include no clear plan to support industrial electrification, with the lack of policy particularly evident in the steel sector, and a continued lack of policy to harness the benefits of resource efficiency.
Read the Climate Change Committee 2023 Progress Report to Parliament