IOM3 Investigates... Driving ethnic diversity in STEM
Prof Robert Mokaya, Dr Awai Collins-Harrison and Ajay Kapadia discuss diversity within the industry to coincide with Black History Month.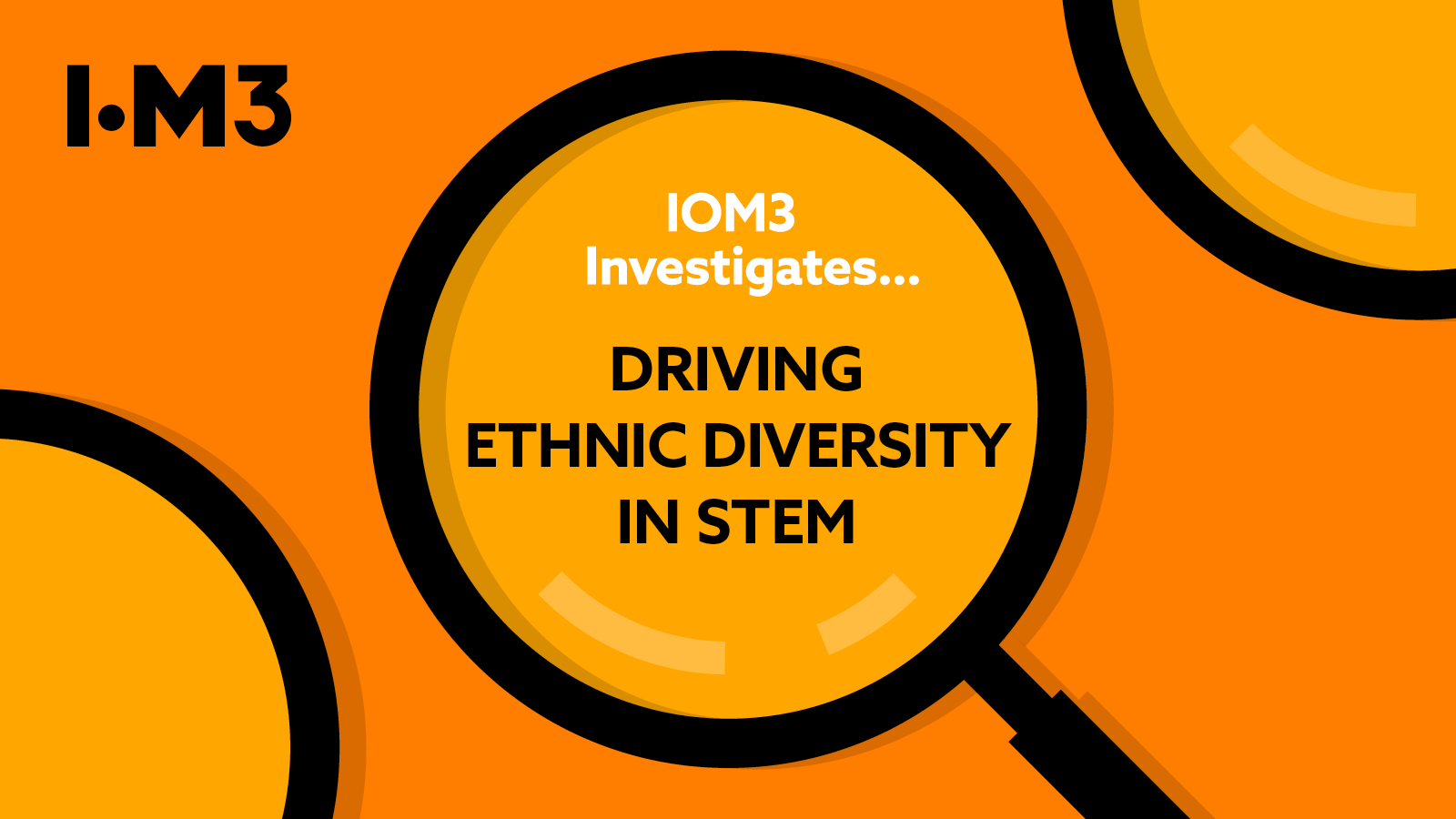 In this latest podcast episode, our panel discuss how organisations that have a diverse workforce are more vibrant, creative and resilient. A more diverse materials community is beneficial for all helping tackle complex challenges like net-zero and moving towards a more circular economy.
In conversation with
Ajay Kapadia studied Mechanical Engineering at the University of Salford, UK, and manufacturing engineering at Brunel University London, UK. Ajay has been working with composite materials for the last 25 years across various sectors including managing the National Composites Network and currently as part of Innovate UK KTN Materials Team, as the lead on composites.
Ajay is also Chair of the Ethnic Minorities in Materials, Minerals & Mining (EMM3) member network which promotes equality of ethnic minorities within the materials, minerals and mining industries. Member networks bring together people who may be in an under-represented group in our profession.
Prof Robert Mokaya a Kenyan-British chemist who is Professor of Materials Chemistry and Pro-Vice-Chancellor for Global Engagement at the University of Nottingham, UK. Robert holds a Royal Society Wolfson Merit Award.
Dr Awai Collins-Harrison a Lead Systems Engineer at Siemens Mobility Limited and also Co-Chair and Executive Board Member at the Association for Black and Minority Ethnic Engineers (AFBE-UK)