IOM3 establishes new Ably Different M3 group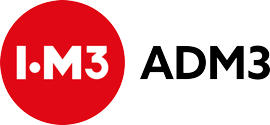 At present, this open network is being set up by our Chair Martin Griffin CEng FIMMM and Vice Chair Animesh Anand GradIMMM. Both are disabled and passionately believe in empowering members for them to thrive in their chosen profession and flourish within society.
The network members will support one another by inclusive regular online sessions, guest speakers, blogs and such like which will reflect our diverse experiences. By sharing our stories, we will discover the diversity of thought that comes with different perspectives and frames of reference. Our aims below will help advance members with disabilities and also raise awareness for members without disabilities:
Providing support for IOM3 members with disabilities, and striving to increase their active participation in membership affairs.
Campaigning on issues facing IOM3 members with disabilities within the Institute, within the workplace, and in society in general.
Raising awareness of disability issues amongst the IOM3 membership, amongst employers, and in society in general.
Ensuring effective representation of IOM3 members with disabilities.
Advising the IOM3 Executive Committee on matters relating to disabilities.
To find out more about the group or to get involved, please contact Martin at [email protected]