Costain lead UK 'electric roads' system trial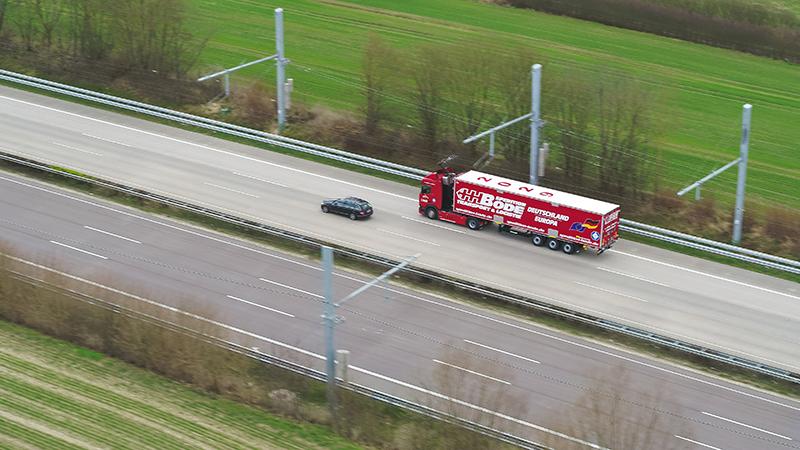 UK Construction and engineering firm Costain will lead a government-funded feasibility study of an 'electric roads' system that will charge battery-powered trucks as they drive.
The company is considering a 20km stretch of road near Scunthorpe for a possible trial of the electric roads system, which supplies battery-powered trucks with electricity from overhead catenaries via a pantograph. The project's consortium consists of Scania, The Centre for Sustainable Road Freight (Cambridge University, UK and Heriot-Watt University, UK), ARUP, Milne Research, SPL Powerlines, CI Planning, BOX ENERGI, Possible and Siemens Mobility.
William Wilson, CEO of Siemens Mobility Ltd, says, 'Investing in proven technologies like e-highways can help us go further and faster to decarbonise the UK's transport network, and support jobs and growth to level up the country. By building on successful trials from other countries like Germany, our ERS consortium M180 trial will help the UK move a step closer to replacing more polluting trucks with clean, efficient electric HGVs.'
The project is one of five feasibility studies that aim to demonstrate zero-emission freight technology studies at scale on UK roads. The Department for Transport and Innovate UK have set aside £20mln for the studies.
Click here to take IOM3's Materials World reader survey.