Securing a New Role in 2021
A joint event by SECC and WIM3.
Join us for a lunchtime discussion and Q&A with HR professionals
Speakers
Kate O'Hara - Early Careers Lead, Dyson UK
Jill Breingan - HR Director, Zotefoams
Marisha Drayton - Recruitment Manager, London South Bank University (LSBU)
Time
12.00pm - Join
12.05pm - Welcome & Introductions
1.30pm - End
The Student & Early Career Group represents the views of student, younger and early career members to the Institute's Executive Boards and Advisory Council. We aim to represent the diverse range of members by ensuring Council representatives cover the different disciplines, regions and career pathways of student and early career members.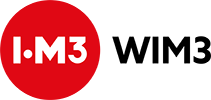 WIM3 is a member networking group within IOM3, championing women in our profession and supporting women in their careers.