Elastomers in Infrastructure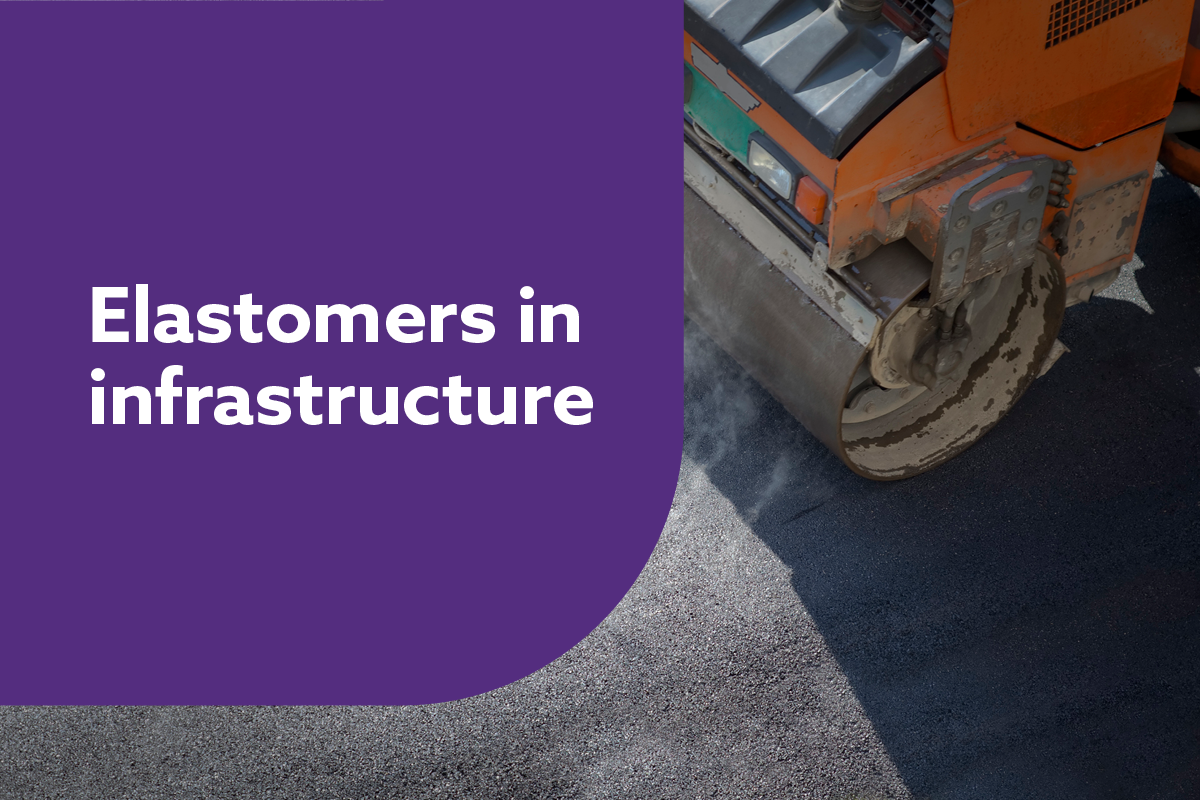 This webinar will focus on the use of elastomers in the public and private infrastructure surrounding our society and will aim to capture new materials, processes and applications utilising elastomers in this field. Issues to be discussed will include structural health, safeguarding the integrity of the structures that support our society , improvements in the environment that we live in from improved performance, sustainability or the use of new materials using elastomers in all aspects of engineering.
Programme
13.30-13.40: Welcome and Introduction to the Rubber in Engineering Group
Professor James Busfield, Chair, Rubber in Engineering Group and Professor of Materials & National Teaching Fellow, Director of Industrial Engagement & Head of the Soft Matter Group, Queen Mary University of London
13.40-14.00: Introduction to the Construction Materials Group and Setting the Scene for Challenges in the Infrastructure Sector
Flavie Lowres, Associate Director, Research and Strategic Advisory Group, BRE & Chair, Construction Materials Group
14.00-14.30: Green Elastomer Technology for Infrastructure
Erick Sharp, President & CEO, ACE Products & Consulting
Governments across the globe are incentivizing green technology in new infrastructure programs. We will evaluate ways to achieve these incentives via the use of sustainable raw materials, enhancing energy efficiency and meeting low VOC standards.
14.30-15.00: Rubber Modified Asphalt
Brian Kent, National Technical Director, TARMAC
40 million car tyres fall below the legal tread limit in the UK each year. Despite best efforts of many industries to find ways to recycle and reuse tyres, over 10 million each year still have to be exported due to the landfill ban introduced by the EU in 2006. This presentation will explain how the construction industry has taken steps to reduce export activities though use in asphalt.
15.00-15.30: Seismic Bearings in Construction
Marco Battaini, AGOM International Srl
This presentation will cover:
- Seismic isolation concept
- Rubber compounds used for seismic isolation, properties and reference codes
- Seismic isolation system application (buildings, bridges)
15.30-16.00: speaker TBC
Presentations are welcome from anyone working in this area who would like to gain a wider audience for their achievements. Please contact Matthew Thornton at [email protected] or Martyn Bennett at [email protected] with an abstract and contact details.
Speakers