The Institute owns several items of historical interest. Special collections include:
The Sir Henry Bessemer (1813-1898) Collection autobiography, photographs and artefacts.
Scientific papers written by distinguished materials scientists including Dr John Percy (1817-1889), Dr Donald McLean (1915-2018), Dr W.Eric Duckworth (1925-2012), Prof Peter Jost (1921-2016).
Dunlop/BTR rubber research reports
The IMM historical collection
Miners Safety Lamps - a unique collection of approximately 150 miners lamps is on display at the IOM3 headquarters in London.
Viva Talbot (1900-1983) - Steelmaking a collection of 15 prints showing the steel making process from the mining of raw materials to the manufacturing of finished products in the 1930s.
Antiquarian books
There are also subject indexes to mining industry literature from 1894 onwards and a collection of modern publications on mining history.
IOM3 titles such as Journal of the Iron and Steel Institute (JISI) 1869-1973 and Journal of the Institute of Metals (JIM) 1908-1973, Transactions of the Institution of Rubber Industries (IRI), Transactions of the Plastics Institute (PI), Plastics and Rubber International (PRI) and others contain technical information and information of historical interest.
For further information on the collections and to make an appointment please contact us via the online enquiry form
2019 marked 150 years since the birth of Joseph William Mellor FRS (1869-1938)
Joseph Mellor was a pioneering ceramist. He was actively involved in the work of the Ceramic Society (a predecessor of IOM3), and he held the office of Honorary Secretary from 1905 until his death. He also held additional roles such as Director of the British Refractories Research Association (which later merged with the British Pottery Research Association in 1948, to become the British Ceramic Research Association, now Lucideon). He wrote several books: The crystallisation of iron and steel, Modern inorganic chemistry, Comprehensive Treatise (16 volumes) and research papers on pottery and other ceramics. He was elected fellow of the Royal Society in 1927.
The IOM3 Digital Library contains three of the Mellor Memorial Lectures, held by the Institute of Ceramics (formed in 1955) to commemorate his lifelong work. The Lectures still occur. The 2019 Mellor Memorial Lecture, hosted by the Society of Glass Technology, was presented by Trevor Wilson of DSF Refractories, it covered The effects of batch carryover on the performance of regenerator refractories.
For further information visit the online exhibition, the World of Joseph W. Mellor
10 March 2018 - William Menelaus (1818-1882), bicentenary of his birth
William Menelaus was a founder member of The Iron and Steel Institute, its President in 1873-1877 and Bessemer Gold Medallist in 1881.
2015 celebrated the bicentenary of the invention of the Miners' Safety Lamp
Sir Henry Bessemer (1813-1898)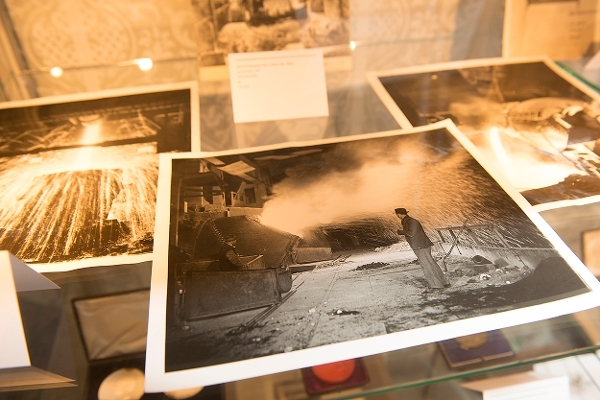 External sources
Grace's Guide to British Industrial History covers obituaries of members of the Iron and Steel Institute and the Institute of Metals as well as other professional engineering institutions.
The Northern Mine Research Society contains indices of Obituaries of members of the Institution of Mining and Metallurgy 1892-1968 and Camborne School of Mines Graduates 1898-1940