YPLC UK final returns to The Armourers' Hall, London, UK
This year's Young Persons' Lecture Competition UK final took place on 4 May 2022. Competitors gave a lecture of 15 minutes on a topic related to materials, minerals, mining, packaging, clay technology and wood science and engineering.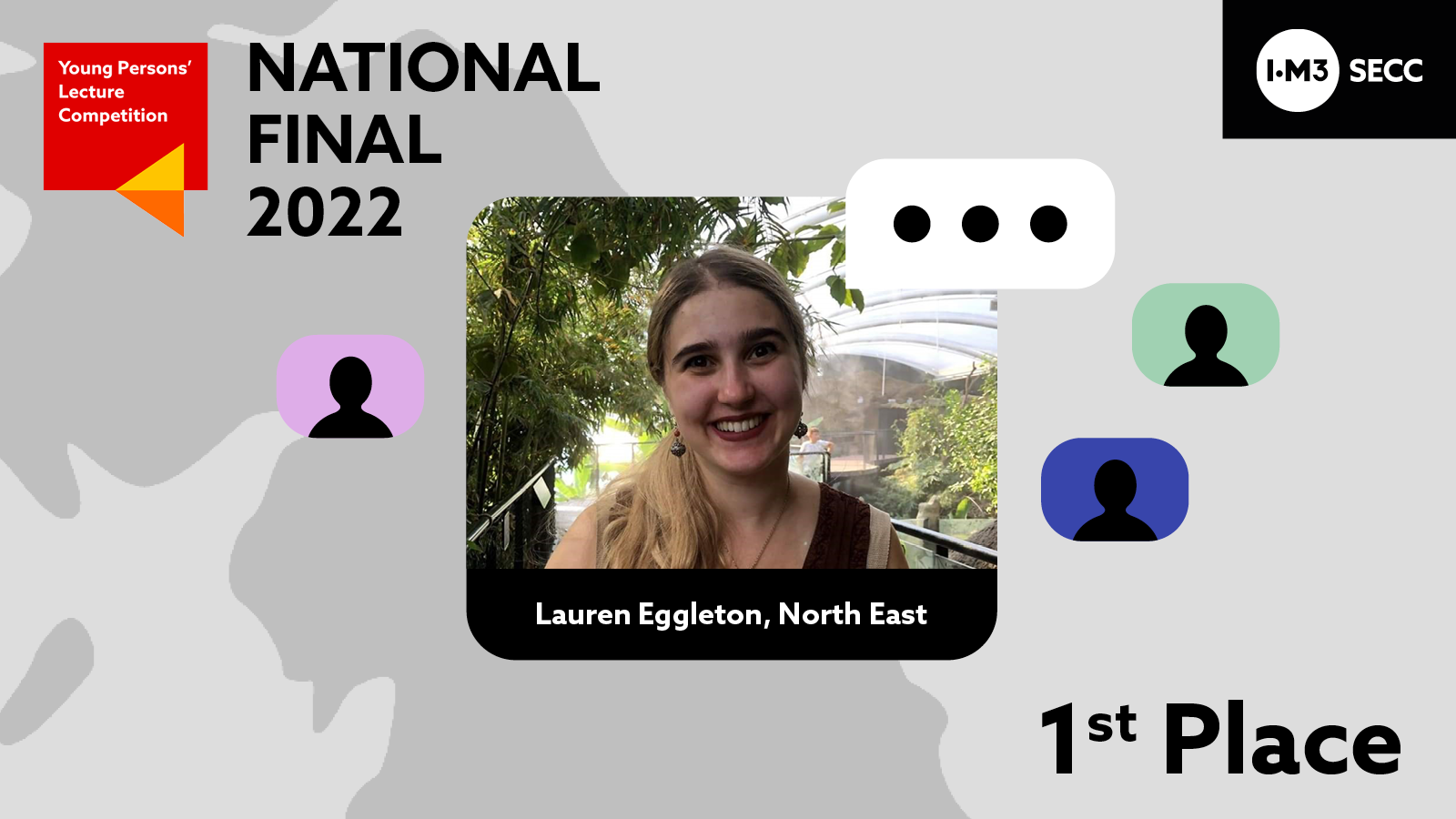 This year's final was sponsored by The Worshipful Company of Armourers & Brasiers, Henry Royce Institute, Midland Institute of Mining Engineers and East Midlands Materials Society.
Neil Glover FREng CEng FIMMM, IOM3 President, said "It was fantastic to see the Young Persons' Lecture Competition 2022 UK final return to the Armourers' Hall after being held virtually for the last 2 years. The event is all about recognising and developing skills in the next generation of materials, minerals and mining professionals - the breadth of knowledge and passion was clear to see. Congratulations to all this year's finalists."
The judging panel included Dr Aimee Goodall CSci MIMMM SECC Chair & Chair of YPLC judging panel, Dr Ilija Rasovic MIMMM SECC Vice-Chair, Dr Cecilia Mattevi representing the Henry Royce Institute and Stewart Bullock CEng FIMMM representing Midland Institute of Mining Engineers.
First prize went to Lauren Eggleton representing the North East with her lecture 'A Sticky Situation: The Contradictory Material Properties of Snail Mucus'. Lauren will go on to represent the UK at the IOM3 Young Persons' World Lecture Competition final in November.
Speaking about her win, Lauren said, "I didn't see it coming. I thought the other presentations were incredible and I just feel honored the judges felt mine was worthy of winning compared to everybody else as the standard was so high".
Second prize was awarded to Anna Tholen, representing the Midlands on 'Effects of Local Thermal History on H13 Tool Steel Components Fabricated by Laser Powder Bed Fusion Additive Manufacturing'. Ivan Grega, representing the South East on 'Scalable Manufacture of Inverse Opal Metamaterials' took home the third prize.
The YPLC aims to provide a friendly atmosphere of competition in which young engineers and scientists can develop their presentation skills by addressing an informed audience.
Well done to all this year's finalists and good luck to Lauren for the Young Persons' World Lecture Competition.