Supercharging mining
A consortium of nine companies is consolidating an integrated package to electrify mining haul trucks with ambitious charge times of under 90 seconds.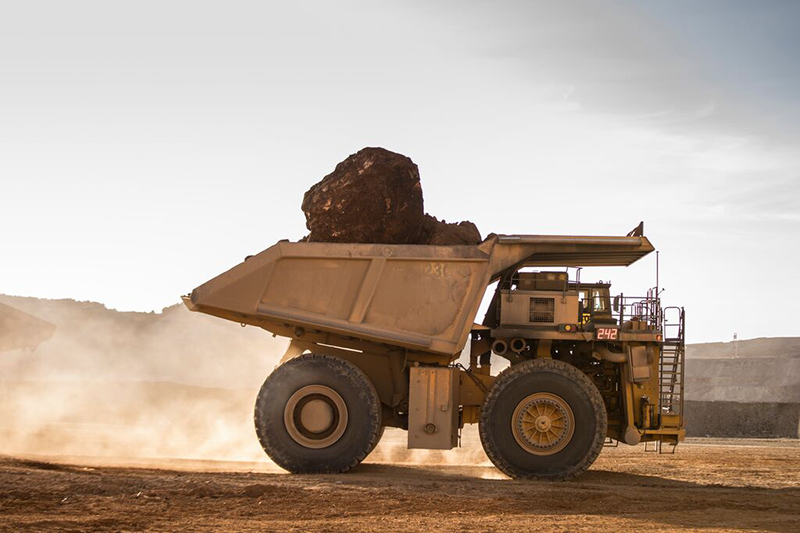 Shell is no longer just an oil and gas company. Shell is an energy transition company with a division dedicated to mining decarbonisation. These statements and more electrified industry journalists at the webinar unveiling an integrated electrification package for mining on 11 October. It is geared towards giant diesel haul trucks, but actually much more comprehensive.
Shell commissioned consultancy Deloitte to probe the mining sector's readiness for change. Interviews and workshops with 10 mining companies find that 'the industry is aligned with the target of net-zero Scope 1 and 2 by 2050, and a 30-50% reduction by 2030 as a mid-term commitment', said Ian Sanders, Global Lead Client Service Partner at Deloitte.
'For 2030 strategies, companies are working on renewable power integration and displacing diesel.' Fleet electrification is deemed preferable to hydrogen or biofuels based on performance, total cost, technology availability and emission potential.
Electrifying the mining sector presents unique challenges, however, noted Sebastian Pohlmann, Vice President of Automotive & Business Development at Skeleton Technologies. He explained that charging haul trucks in under 90 seconds, versus 10 minutes for passenger cars, in the harsh environment of a mine, could not be met with existing technology.
The ambition is for ultrafast charging to deliver 'an energy transfer of 400kWh in less than 90 seconds. That assumes a peak power delivery of 24MW', said Grischa Sauerberg, Vice President of Mining Decarbonisation & Innovation at Shell.
Three-pronged approach
Kiempe Nevenzeel, Business Owner Sectoral Electrification at Shell, noted that powering these trucks will require onsite renewables and battery solutions to address the intermittency, along with micro-grids for distributed time management. The consortium led by Shell has therein three main components:
Safely supplying consistent renewable power is the remit of Australian firm Alliance Automation, project and services provider Worley, technology company Spirae, and Shell Energy.
Onsite charge points are to be delivered by American company Carnegie Robotics, Dutch firm Heliox, and Stäubli.
In-vehicle storage comes under the radar of US battery manufacturer Microvast, and Estonian Skeleton Technologies, which produces supercapacitor energy storage.
The consortium is one of eight winners of the Charge On Innovation Challenge – launched in 2021 by miners BHP, Rio Tinto and Vale.
Skeleton Technologies' SuperBattery launched at the webinar aims to fill the 'technology gap between supercapacitors and batteries'. Pohlmann added, 'SuperBattery charges are up to 100 times faster than lithium-ion battery, which means that you can charge in [less than] 90 seconds instead of 90 minutes.
'SuperBattery also addresses the issue of lifetime and sustainability – not only does it not use cobalt, nickel, graphite or copper, but it also provides 50,000 charge and discharge cycles over its life, meaning that you can actually use the SuperBattery as long as you normally would use the mining truck.'
With no thermal runaways or thermal propagation, it is deemed safe 'even when pierced, crushed, or overheated'.
The firm has blended aluminium and patented curved graphene from its supercapacitor technology with additional materials for the SuperBattery, including lithium and an undisclosed metal oxide component.
It records a power density of 10kW/kg compared to 0.5kW/kg for a lithium-ion battery, although with an energy density of 65Wh/kg compared to 205Wh/kg for a lithium-ion battery.
Pohlmann explained that comparing devices, the SuperBattery is overall cheaper to manufacture than a lithium-ion battery due to the materials used. It is also more cost-effective per kilowatt due to the lower production cost and greater power density. Per kilowatt hour, however, he acknowledged that the SuperBattery is 'more expensive'.
The SuperBattery charges as the truck loads and unloads. 'The charging time that you need every day gets cut basically to below one hour – lithium-ion batteries you would have to charge six hours every day,' added Pohlmann.
'The energy storage modules together will weigh a little bit over 12t which will be added to the heavy haul truck,' Pohlmann shared. Sauerberg noted however that this is specific to the Challenge requirement for 400kWh based on 220t trucks, and so the components can all be scaled based on the truck size.
Tests will begin at Shell's Research Centre in Hamburg, Germany, next year, with field tests to begin in 2024.