Securing and starting a new job in a global pandemic
Fiona Robinson, WIM3 Vice-Chair and Senior Research Fellow in Electrical Machine Design at the University of South Wales, gives a personal view of the trials and opportunities presented by changing jobs in a global pandemic.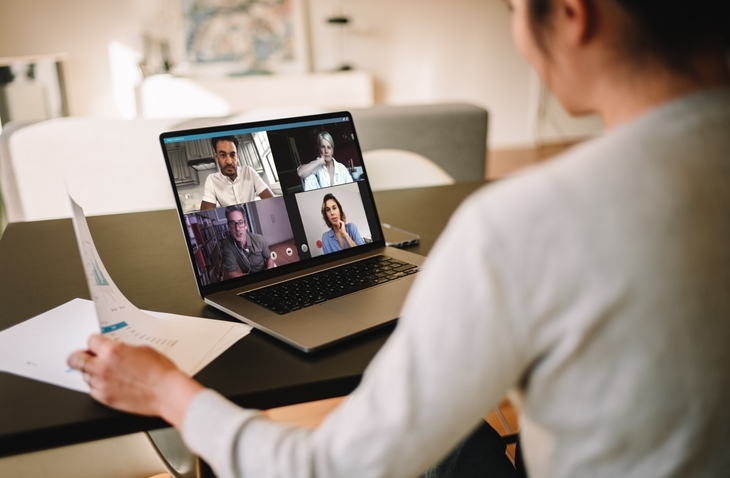 Monday 2 September 2019 feels like a lifetime ago in a different world of work and my life. This was the date my previous employer announced they were closing the site I worked at coinciding exactly with the 28th anniversary of my first day in the steel industry. The announcement was a shock followed by the panic reaction of 'What am I going to do next?' then the realisation that I needed take control of my future if there was any prospect of an acceptable outcome.
Considering my options
This consumed the remainder of 2019 in parallel with a long-winded consultation process concluding with an offer of redeployment within my organisation, I decided this was one redundancy selection process too far for me. After investing considerable time and effort developing my knowledge of electrical steels, magnetic properties and their applications since the last round of redundancies, I was certain I wanted to continue in this field in the outside world.
Then job seeking commenced, I applied for several industrial and academic jobs in a pre-COVID world when job vacancies still existed. I attended interviews and when it became clear some employers had an expectation, I would accept their offer, I finally decided an academic position was my firm preference.
Lockdown hits
Lockdown started and with it my first experience of Microsoft Teams panel interviews with presentations, proving your right to work in the UK and your qualifications without meeting another person F-2-F. Fortunately, I received an offer for an academic research position although sorting out references, a contract of employment, start date and other new employee HR matters were the next hurdle to overcome. This was still at a time we thought lockdown was temporary and HR staff were working from home as well as they could with limited resources.
April 2020 hit and still in lockdown, I quietly left my old job, there was no opportunity to say goodbye to my colleagues and any thoughts of a leaving do were abandoned. I moved to my new position working from home with the hope it would be for a matter of weeks before I could work from campus and meet my new colleagues, little did I know I would be still working from home in 2021.
Over the Summer I managed to have a reprieve from home working to perform practical work with industrial partners involved in my research; while this lasted it was fantastic to have F-2-F interaction with others and was hugely beneficial to my wellbeing after months of isolation. Unfortunately, this partial freedom came to a halt in Autumn and I was again restricted to working from home.
Lockdown 3.0
January 2021, I've learnt a lot more about electric motors, motor materials, manufacturing and multi-physics modelling of motors and their performance but I'm not enjoying the isolation of prolonged work from home and still have no clue when it will end. I have realised during lockdown that although I prefer peace and quiet while working, I need the social interactions provided by going out to work at least part-time.
I'm relieved I spent the last few years preparing for the next stage of my career, had a clear idea of what I wanted to do and held my nerve rather than accepting the default redeployment option. My career change is still a work in progress with the resolution of most glitches dependent on being released from COVID-19 constraints into to the new normal.