Recouping recycling momentum
The UK's RECOUP Plastics Resource and Recycling Conference 2022 brought together experts from industry, government and the not-for-profit sector. Alex Brinded reports on the progress being made and the steps needed to further drive momentum.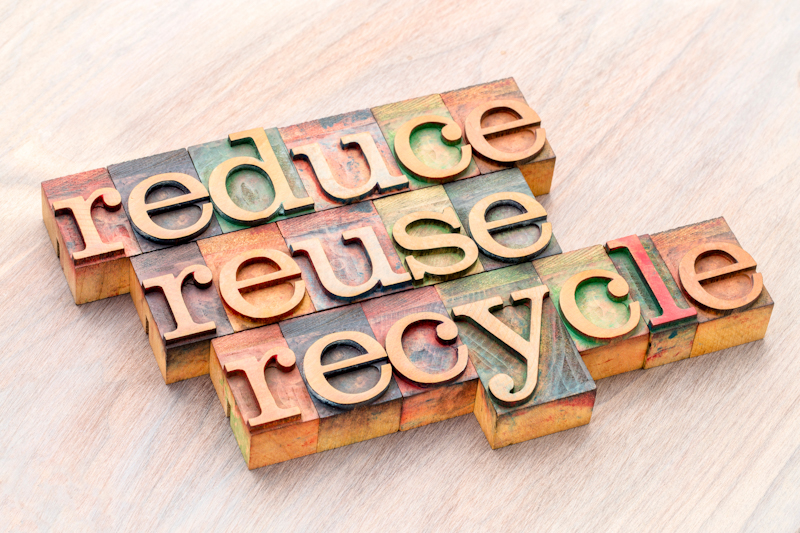 Moderator Tom Heap, from the TV show Countryfile, quipped that his return as host of the RECOUP Plastics Resource and Recycling Conference this year, proved that the event organisers and its delegates 'clearly practice what you preach, and you do believe in recycling. No single-use MCs here'.

Responding to the topic, 'Are we on track for future targets', Director of Sustainable Technology Tim Duret at the waste and recycling company Veolia categorically said, 'yes'.

To transition from a recycling rate of around 50% to 65-68% by 2030 [in the UK], he pointed delegates to the British Plastics Federation Recycling Roadmap published last year and highlighted that mechanical recycling will need much more investment than chemical recycling to increase the rate from 750kt/y currently to 2,300kt/y by 2030.

Furthermore, informing delegates that packaging accounts for only 40% of the plastics that are used daily in the UK, he noted that, 'We will also need to deal with the other sectors – construction, automotive, electrical, textiles'.

And to build the recycling facilities required, 'We need some incentives. We need some rules', asserted Duret.

'We do have the solutions, technology-wise – we can recycle any plastics. What we're missing really is the economic viability and it comes down to the end market.

'The UK Plastic Packaging Tax, which came into force in April this year, has been really effective. I think we've all seen the impact – the demand for recycled content has increased.'

Duret also called for consistency, mentioning the 40 or so different UK labels for recycling.

Plastic packaging has its place
Denise Mathieson, Packaging Manager at UK food retailer Tesco, echoed the event's sentiment. 'We can't do everything on our own. It's all about collaboration.'

Mathieson informed the audience that the supermarket has supplied materials to 25 recyclers and is supporting the UK Plastics Pact to develop the market. She was clear that this wasn't about getting rid of plastic altogether. 'We can't assume moving to another material is going to have a positive outcome.' And she warned that, 'Chemical recycling is not the silver bullet and is really expensive.'
Head of Corporate Affairs and Sustainability Hayley Lloyd-House at Nestlé Waters UK also emphasised that it was not about a packaging-free future but a waste-free future. She said, '[Packaging] ensures the safe delivery of our products, which ensures that people can consume them in a convenient way when and where they need them.'
Nestlé Waters, in turn, aims to reduce its use of virgin materials by a third by 2025.

She added, 'In our waters category, light-weighting PET plastic has been a great opportunity to make the bottles as light as they can be; 85% of our packaging is recyclable and 75% of it is designed for recycling. But of course, there is more progress we need to make until 2025.'

Clover Walton, UK Manager, Sustainability and External Affairs, at the Danish food and packaging manufacturer Faerch, concurred. 'It's actually not plastic that [society has] a problem with – their concern is around plastic waste. If you want to consider true sustainability, we need to think about the product not just when it becomes waste, but in its entire life cycle.'

She said that there was extensive research comparing plastic packaging to the equivalent non-plastic options, which found that in many circumstances plastic is in fact the most sustainable choice. 'We work predominantly in PET. And 70% of the PET that we use in the UK is actually sourced from recycled content.'

Dr Umberto Binetti, Knowledge Exchange Manager at UK Waste & Resources Action Programme (WRAP), went on to explain that there are currently 12 Plastic Pacts globally, including the UK, which all have the same major targets – reducing unnecessary plastics, and increasing recyclability and the amount of recycled content in new products.

Again, he reinforced the need for 'collaborations across the value chain in each country, but also collaboration across countries and across programmes. Sharing knowledge is something that we are putting a lot of effort into because the only way to move fast is not to repeat anything that has been already done'.

Marine biologist Rowan Byrne from Mott Macdonald summed up the impact of the current issue. He said, 'I absolutely believe that plastic is part of our sustainable future and it's a positive legacy we should leave. Our plastic problem gets bigger for us, as a society and as a planet, when it gets smaller. Just because you don't see it, doesn't mean it's not there'.

On the ground

Cathy Cook, Chair of the UK Local Authority Recycling Advisory Committee, cited that in 2000 about 13kt of plastic bottles were recycled, which grew to 390kt in 2021. But 'the UK only reprocesses one-third of its plastic packaging. The other two-thirds are actually not processed within the UK'.

She noted that while most local authorities now collect plastic bottles, pots, tubs and trays from the kerbside for recycling, very few collect films and flexibles. She mentioned that the UK Government might bring in mandatory collections of plastic film for all households by 2025.

Cook also referenced a recent survey by WRAP, which reveals that many consumers admit to incorrectly disposing of items for recycling. 'We have research to show that most consumers don't look at local authority guidance and advice.'

Plastic Policy Manager Howard Davies offered a perspective from the devolved Welsh Government, noting that its priority is decarbonisation and that its local authorities are recycling at a rate of 65%, moving to 70% by 2025.

Wales wants to see an economy where less waste is generated, with resources kept in use for longer. Davies wanted to know, 'How do we get that greater reprocessing capacity at a local level [so that] those resources are kept in use for longer, but within a smaller geographical area?' and 'How do we genuinely get to reduce rather than recycle?'

Katharina Schlegel is the Circularity Director at Plastics Europe, which has a membership comprising 90% of plastics producers in Europe. She noted that the report Reshaping Plastics by Systemiq finds that, 'Almost 30Mt of post-consumer waste is being collected in Europe, but only a little bit more than 10Mt are going to recycling.

'We have only five years to finally increase and speed up,' she urged if we are to deliver net-zero emissions by 2050.

'We need a mind-shift from what is today waste, to [what] in the future is a feedstock,' Schlegel said. She mentioned investment commitments of chemical cleaning of more than €7bln from the sector, but that, 'It is very hard to invest in innovations in the industry when we don't know what will find acceptance later on'.

Paula Chin from the World Wildlife Fund took an etymological approach to the theme to highlight how different perspectives on even the same words can lead to divergence.

'For the right material, is it that the costs have to be right?...Do we talk enough about the right kinds of sourcing approaches?...Where are we having to deal with these materials at end of life? The definition of what is 'right' falls into the category of need versus greed.'
The legality of turning waste into value
Anna Willetts is an environmental criminal lawyer who provides compliance advice for businesses that have allegedly breached environmental legislation. She said, "The waste reduction definition of waste should be reordered, because it is defined as anything that the holder discards or is required to discard – which is pretty much everything in the world ever." So, for circular economy ambitions, trying to make waste into a feedstock is fraught with difficulty around when it can be sold.

Willetts said that to persuade the regulator your product is not waste you need to pay £5k and wait for a decision either way. She shared how 16 out of 19 applications of End of Waste products were denied by the Environment Agency (EA), and how clients were gathering legal opinions to argue against the EA. She said these businesses do not want to risk going to market otherwise they may be prosecuted. "These people are not criminals. They are not trying to get past the law. They have some great technology they want to use."


Beyond borders

Lyn Mayes, from the Packaging Forum in New Zealand, provided a broader international perspective. She told the conference about its soft plastics recycling scheme. 'We turn the soft plastics that we collect into fence posts.'

Mayes explained that her work covers a very large group, including Australia and the Pacific islands. 'Companies and countries are coming together to try and balance out what's going on, so Australia and New Zealand can help Tonga,
Fiji or Vanuatu.'
Anne Willets, an environmental criminal lawyer, used an example to highlight how the current legal framework is restricting international co-operation. "'In England, when textiles are thrown out, our regulator views them as waste. Trying to sift textiles across Europe to get to places like Pakistan, Russia, you're going to pass through countries such as France, Germany, Hungary, who all have different definitions of waste from the Waste Framework Directive. It's really restrictive. It's a massive barrier to a circular economy.'
Lucy Mortimer from AEI Finance pondered what investors are looking for. A lot of her work has been in southeast Asia, and she reflected that it was important to help technologies get up to scale before they are deployed globally. She said, 'What we want to understand is how we can make it possible for economically diverse groups of people to access, reuse and refill – not just the middle class.'
Banning plastic waste exports
The UK Environment, Food and Rural Affairs Committee has called for a ban on plastic waste exports from the UK by 2027.

Its report urges that the UK should use less plastic, reuse more of it and boost recycling.

The UK currently exports around 60% of its over 2.5Mt of plastic packaging waste, according to the Committee. It calls for the government to publish a roadmap on how to achieve a ban on exporting plastic waste by March 2023.

It is also demanding an increase in the prevention of illegal dumping of UK-produced waste.

Another recommendation is for government targets to follow the waste hierarchy, with all plastic waste recycled, reused, or composted by 2042.

IOM3 contributed towards the Select Committee's evidence, which you can read about at bit.ly/selectcommitteeplastic
Reuse
Sarah Banning from Innovate UK wanted to dig a little deeper on innovation as 'so much has already been said, so many grand ambitions and targets are already in place'.

Mortimer noted that she sees a lot of innovation and is excited by early-stage stuff, but that 'once they get to a certain point in their cycle, there are very few funders who are willing to take the risks. If you're a brand, you're not necessarily going to be interested in financing recycling facilities.'

Sustainability and Social Value Lead, Sarah Ottaway from SUEZ Recycling and Recovery, said that the missing piece of the puzzle for innovation were clear signals from governments. 'We saw that change really happen rapidly with the [UK] Packaging Tax. As more details came out, more clarity came from government, there was more investment that came in, with a more rapid pace of change alongside it, and that's still creating change now.'

Catherine Conway from Unpackaged Innovations called for reuse targets to be defined in line with production targets. 'We should be ring fencing Extended Producer Responsibility monies to fund investment in infrastructure for reuse.'

Moving on to the question of whether a kerbside reuse system is useful for a circular economy, Ottaway pointed to company Milk and More, a milk and food delivery service. 'Is it beneficial at scale? Absolutely. the reason that we're looking at flexible packaging, for example, being collected from a householder is because you can increase capture rates and you've got the convenience factor.' She highlighted that the boom in online deliveries because of COVID-19 was not going to change anytime soon.

Conway said we have an 'absolute mess of reuse schemes because no one really knows quite where to put them. I think we need to really start thinking about design'. She highlighted that European NGOs were calling for around 30% reuse by 2030 – '[this is] not going to be solved by a few buckets after checkout. We need to fundamentally redesign and think about what those collection systems looks like'.

Sophie Walker, CEO and Co-Founder at Dsposal, agreed, 'If we don't make it easy, unfortunately people aren't going to do it because of the different ways people shop...we need an absolute array of ways of people engaging with this.'

Conway wanted to clarify that we are all paying for waste and that businesses are only paying 10% of the cost of waste. 'Everybody, even low-income customers, are paying for it on the Council Tax…we're all paying for the degradation of our waterways, our land.'

Walker called for much broader teaching of the issues. 'There is a real need I think to embed systems thinking and sustainability, in every single aspect of our education.'

Ottaway made the point that, 'If everyone had one item repaired every year, we would need 40,000 skilled professional full-time employees.' She added that at an average of £20 per repair, that would equate to £1.3bln to the economy. This counters an argument that consumption of goods is key to the economy and illustrates that moving to a more circular economy will bring in different income streams.