IOM3 welcomes Industrial Decarbonisation Strategy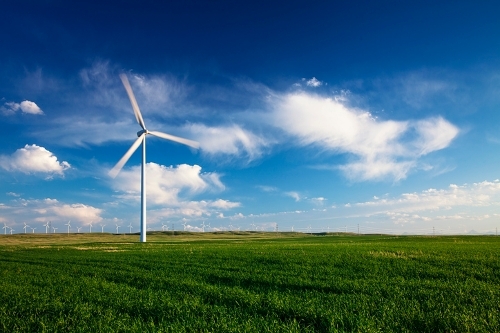 The strategy provides a much-needed framework to support the decarbonisation of heavy industry, setting out measures to unlock investment, support innovation and capture the supply chain opportunities, but IOM3 notes there is further detailed work to be done to ensure the principles are turned into action and effective long-term policies are put in place.
IOM3 CEO Colin Church FIMMM CEnv CRWM MCIWM, says, 'Today's publication highlights the vital role that professionals in materials, minerals, and mining have to play in enabling and driving the transition to a low-carbon, resource-efficient society across a huge breadth of sectors. IOM3 looks forward to working with Government to define and deliver effective policies that will make a real difference on the ground. '
The document covers a wide range of UK industry sectors including metals and minerals, chemicals, food and drink, paper and pulp, ceramics, glass, oil refineries and less energy-intensive manufacturing and highlights the importance of providing a clear signal to industry. It sets out the role government will take in supporting and enabling the transition to zero emissions including:
through combining incentives to reduce emissions, carbon leakage mitigation and addressing outstanding barriers to decarbonisation
a commitment to ensure UK industry retains its competitive advantage by using levers that grow the market for low carbon products and reduce differences in climate policy between trading partners
To support existing industry to decarbonise, and encourage the growth of new, low carbon sectors in the UK, government sets out how it will:
use carbon pricing as a tool
put in place funding mechanisms to support deployment and use of CCUS and low carbon hydrogen infrastructure
establish a policy framework to encourage uptake of fuel switching
take steps towards creating a market for negative emissions technologies
To promote the demand for low carbon industrial products the strategy sets out government's intention to:
develop proposals for new product standards
develop proposals for product labelling
use public procurement to drive change
The strategy sets out steps to adopt low-regret technologies and build infrastructure including how government will:
support deployment of CCUS on industrial sites in clusters to capture and store around 3 MtCO2e per year by 2030
review the most appropriate use of bioenergy
consider the implications of the recommendation of the Climate Change Committee to set targets for ore-based steelmaking to reach near-zero emissions by 2035 and the business environment necessary to support the transition
work with the cement sector to explore options to decarbonise sites in dispersed locations
use the Infrastructure Delivery Taskforce, 'Project Speed', to ensure the land planning regime is fit for building low carbon infrastructure
Energy and resource efficiency measures which reduce the level of energy and materials used will play a significant role in reducing industrial emissions. The document sets out how government will:
support energy efficiency through energy management systems and the adoption of technologies available
drive the transition towards a circular economy model, increasing reuse, repair and remanufacture
improve co-ordination between decarbonisation and environmental policies to meet a common sustainability agenda
Innovation and development of a broad range of low carbon technologies will be required to deliver cost-effective decarbonisation. The strategy sets out steps to support:
innovation in fuel switching technologies
demonstration of CCUSs from a range of industrial sources
the development of digital technologies to maximise efficiency improvements
research into advanced technologies
advancement in product innovation
Emission do not respect borders and decarbonising industry is a global challenge. The final part of the document sets out the government's plan to maximise the UK's potential in a global market including how it will:
work with partners to create a coalition of countries committed to shared approaches to developing the market for low carbon products
support industrial decarbonisation through trade policy
unlock new job opportunities through deployment of low carbon infrastructure in industrial areas
support the skills transition so that the current and future workforce benefit from the creation of new jobs
use a range of metrics to track and update on progress on meeting goals within the strategy
Alongside the strategy, £171 million funding from the Industrial Decarbonisation Challenge has been allocated to nine projects in Scotland, South Wales and North West, Humber and Teesside in England.
IOM3 members will play a vital role in delivering on the ambition and measures set out in this strategy and in working with government to ensure that the plans are translated into meaningful actions and policy measures.
The Strategy comes at an important time in the efforts to move to a low-carbon and resource-efficient society, in the leadup to the Glasgow Climate Summit (United Nations Climate Change Conference, COP26) in November. IOM3 is supporting this week with its 'Sustainable Future' theme with a series of events and activities over the coming months.
To read the full strategy document, visit bit.ly/3qV5VXF