IOM3 members named in Top 50 Women in Engineering
Dr Eluned Lewis CEng CSci FIMMM was named as a top 50 winner with Dr Rachael Hazael MIMMM one of 50 highly commended finalists.
The Top 50 Women in Engineering (WE50) is an awards programme created in 2016 by the Women's Engineering Society (WES) to raise awareness of the skills shortage facing the industry, highlighting the discrepancy between the number of men versus women currently in engineering professions.
Each year, the WE50 has had a different theme, and has now recognised approximately 300 outstanding UK-based female engineers. The 2023 theme was Safety and Security highlighting women who are trailblazers in their fields of engineering.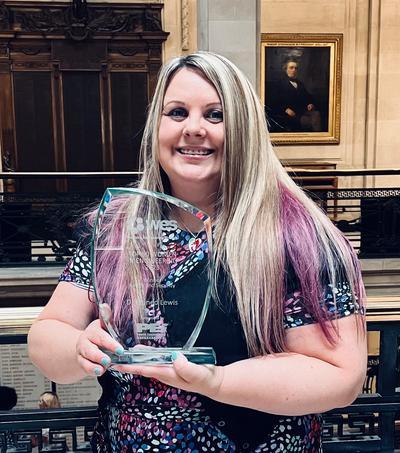 Dr Eluned Lewis, a Fellow of the Women's Engineering Society reacted to the news, commenting, 'I was delighted and honoured to be recognised by the WES as one of the WE50 2023. It is a privilege to be recognised by such an esteemed panel of judges and to be celebrated amongst such other inspiring women. I am a passionate advocate of the representation of women in science and engineering and the diverse opportunities that exist to make a difference.

Every woman celebrated was passionate about their own areas and learning about the work of the other winners both during and after the awards ceremony. I was inspired; and it will inspire and encourage more women to enter or stay in STEM careers, improving the overall representation of women in engineering.'

Dr Hazael also responded to the announcement, saying, 'I am delighted that my research in security engineering has been recognised at this level. Personally, it is the culmination of lots of hard work, fun, failures and successes. I am excited that as a mother and a female engineer I can hopefully inspire others around me to keep motivated and most of all have fun!'.

View the full list of Top 50 Women in Engineering for 2023.