IOM3 hosts its first hybrid AGM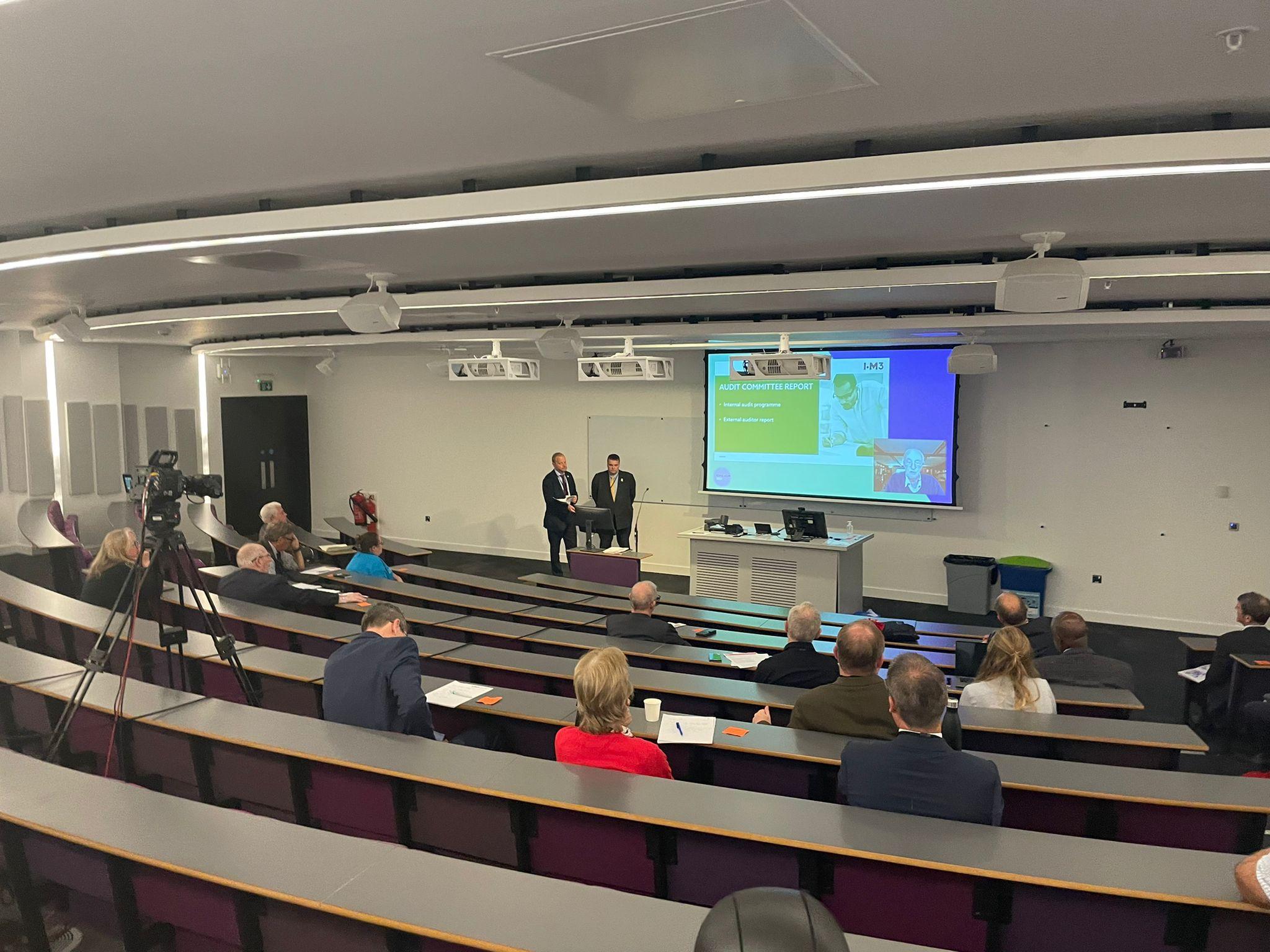 The AGM was held alongside the 12th European Electric Steelmaking Conference (EEC) blended event. 26 members attended in person at the Diamond in Sheffield with an additional 60 attendees joining virtually. The AGM was led by IOM3 President Neil Glover CEng FIMMM and CEO Dr Colin Church CEnv FIMMM with a presentation of the progress and achievements of IOM3 in 2020, an overview of 2021 to date, and receipt of the Annual Report and Financial Statements for 2020.
All agenda items were approved, including the appointment of auditors, proposed changes to the IOM3 Bye-laws in accordance with our Governance Modernisation Phase 3, and submission for approval to the Privy Council and Her Majesty the Queen in Council.
IOM3 President Neil Glover said, 'It was great that so many Institute members were able to join us today for our AGM, whether in person or on the virtual platform. The improved accessibility and inclusivity of the hybrid model is evident and we will therefore continue with this form of meeting in future years. The meeting saw us continue to move forward with our important modernisation programme, recognised the achievements of IOM3 over a challenging 2020 and set out our major aims for the year to come.'
The AGM is avaliable to watch on demand via the button below.