IOM3 hosts 2022 AGM
The 2022 Annual General Meeting (AGM) of the Institute of Materials, Minerals & Mining was held on 13 September 2022.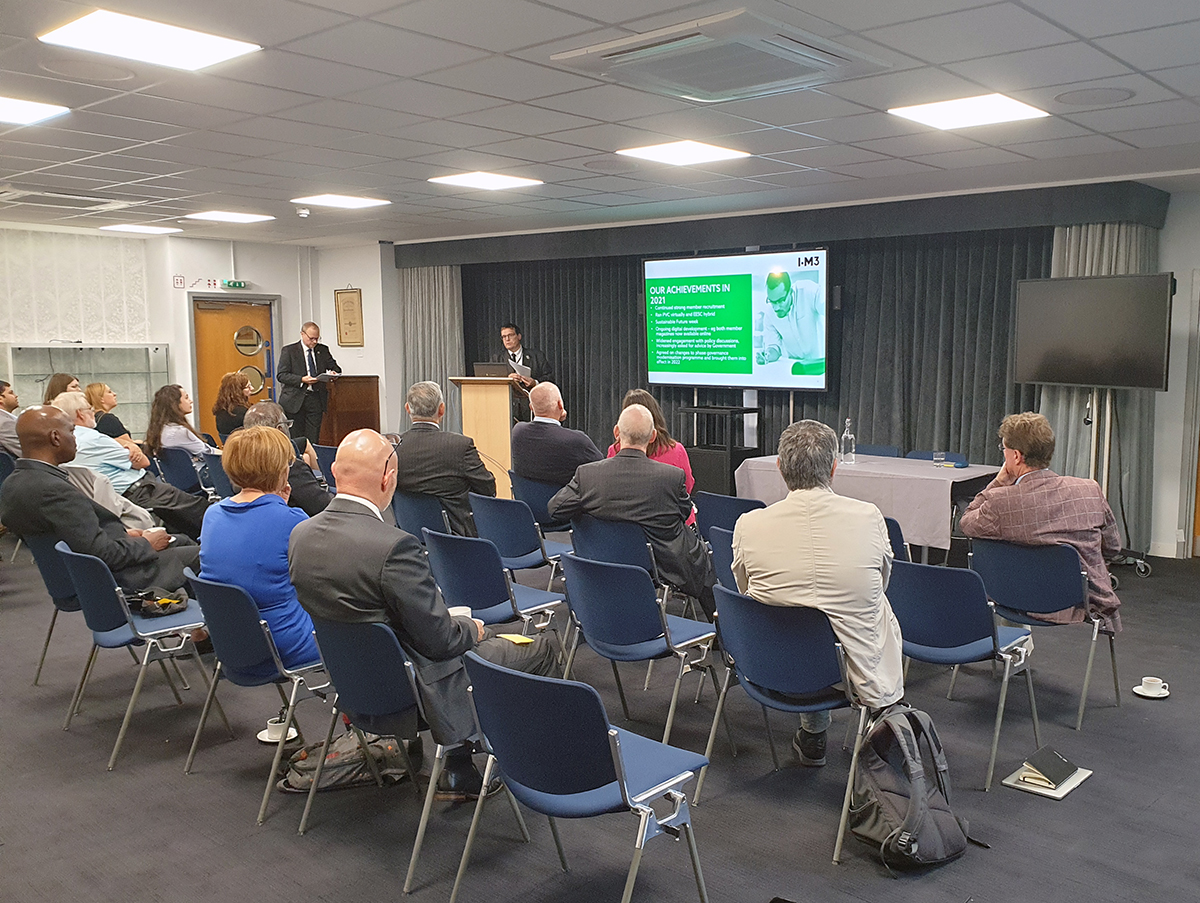 23 members attended in person at 297 Euston Road, London, UK, with an additional 57 joining virtually. For the first time, under the new IOM3 Bye-laws, this AGM allowed for full participation online, building on the success of last year's approach.
The AGM was chaired by IOM3 President Neil Glover FREng CEng FIMMM, with presentations from the CEO Dr Colin Church, Honorary Treasurer Vikas Mawkin and Chair of the Audit Committee Dr Rachael Ambury. Attendees received a presentation about progress in 2021 and future plans, followed by a Q&A session on matters arising from the presentation, and other areas of IOM3.
All agenda items were approved, including the re-appointment of RSM UK Audit LLP and confirmation of changes to Regulation 11.
IOM3 President Neil Glover said, 'Again for 2022 it was fantastic that so many members of the Institute were able to join us. Physically and online we received questions on the achievements of IOM3 over 2021 and our aims for the year ahead. This year online votes from Corporate members in good standing were of equal currency to those attending physically, which is an important step in terms of making participation more accessible.'
The AGM is available to watch on demand via the button below.