First UK high-street's face mask recycling scheme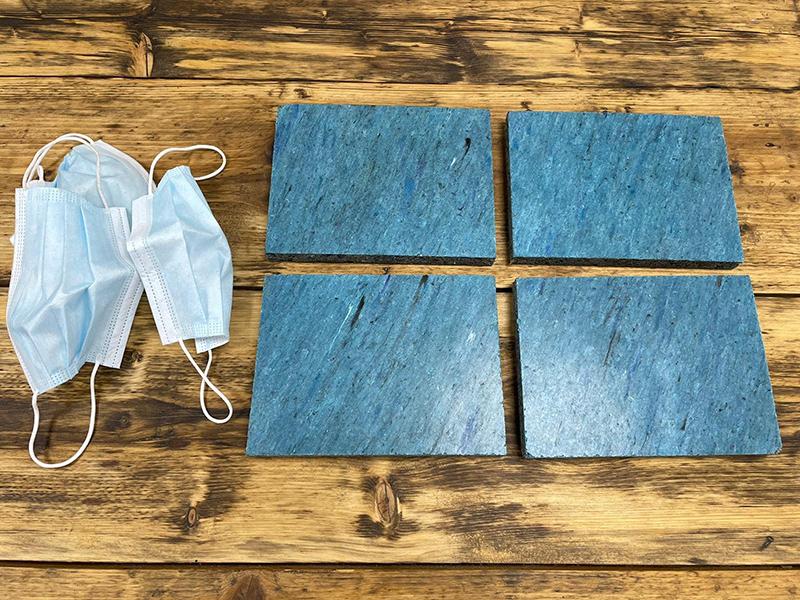 The single-use face coverings are set to be recycled into sustainable building materials, furniture and personal protective equipment (PPE) collection bins.
A sustainable single-use facemask recycling scheme is set to launch in 150 wilko stores across the country. Customers will be able to bring their used disposable masks and place them in the collection bins at the front of the stores.
A rise in single-use PPE litter due to the pandemic has been a significant area of concern, with serious environmental effects of discarded masks becoming an unforeseen side-effect of Covid-19.
The facemask material, made primarily from polypropylene (PP), is sent to Yorkshire, UK, based recycling partners ReWorked for processing. After a minimum 72-hour quarantine period, the PPE is washed and shredded into 5mm pieces before being mixed with other waste plastic to a specific recipe.
The shredded plastic mixture is heated to over 200 degrees C and pressed into durable boards. The boards go on to become building materials, furniture and even bins to collect more waste plastic.