Diamond Light Source granted £500mln upgrade fund
The Diamond Light Source science facility in Oxfordshire, UK, will be upgraded through a £500mln investment announced by the Science and Technology Secretary.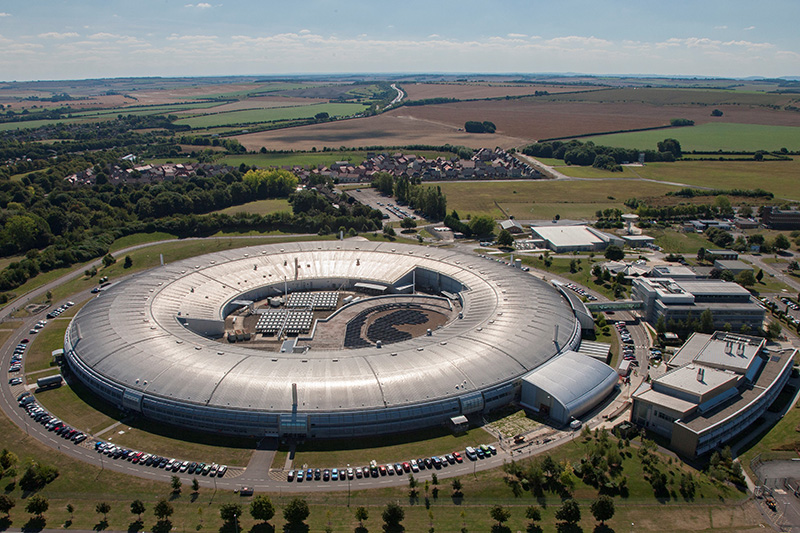 The science facility that kickstarted the UK's world-leading COVID drug development and has advanced treatments of global health challenges from HIV to malaria and cancer will be upgraded and expanded through a £500mln plus investment, as announced by Science and Technology Secretary Michelle Donelan.
Diamond Light Source is the UK's national synchrotron. It is 10,000 times more powerful than a traditional microscope and alongside groundbreaking health discoveries, has been crucial to studying a range of subject matter, including fragments of ancient paintings and fossils, while finding solutions to extending the life of machinery such as engines and turbine blades.
The funding for the Diamond-II upgrade is provided by the government, through UKRI (STFC) and the Wellcome Trust.
The new 4th generation synchrotron will support Diamond's ever-growing userbase of researchers.
Diamond's research facility is currently growing, hosting over 220 UK-based companies and more than 14,000 scientists have used it since operations began in 2007. Its economic and social impacts are reportedly estimated to be worth at least £2.6bln.
The upgrade is expected to conclude in 2030 and will involve construction of a new, even brighter, synchrotron machine, with new flagship beamlines and critical beamline upgrades.
Science, Innovation and Technology Secretary, Michelle Donelan, said, 'Our national synchrotron may fly under the radar as we go about our daily lives, but it has been crucial to some of the most defining discoveries in recent history – from kickstarting COVID drug development that allowed us to protect millions to advancing treatment for HIV.'