COP26 & Beyond – what happened?
On 11 March, IOM3 hosted its first hybrid conference at our headquarters in London, UK.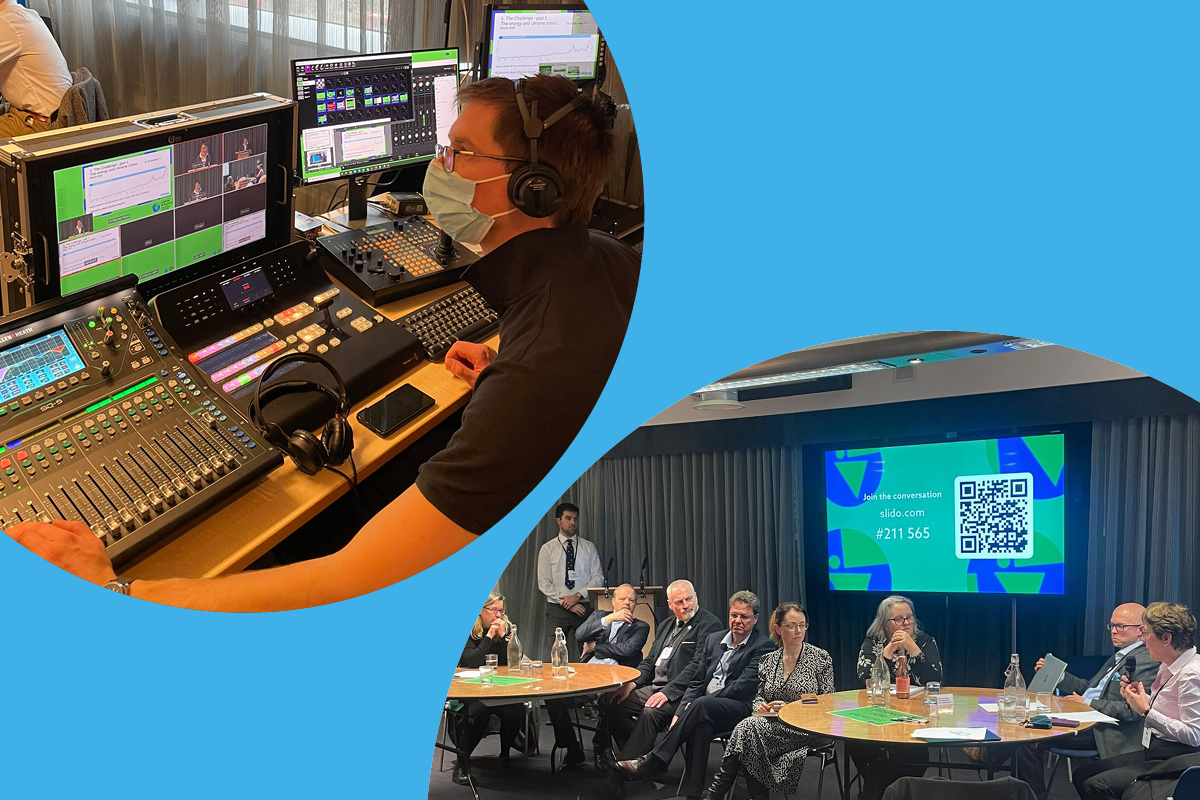 The event focused on what's next following on from the United Nations Climate Change Conference (COP26) held in November and what is needed to maintain the momentum and deliver the vital transition to a low carbon, resource efficient future.
The event was opened by Dr Emma Wilcox CEnv FIMMM, Chair of the IOM3 Sustainable Development Group and CEO of Society for the Environment (SocEnv), who summarised what happened at COP26 and the agreements that were made. Emma stated, 'Implementation is now key following the Summit especially with a backdrop of such a geopolitical environment. It is everyone's responsibility moving forward. There is a massive skills gap for example – this is the start of a journey and none of us should back away from how difficult that is.'
Presentations included talks on the transition in the extractive and ceramics industries, as well as research and innovation and the skills needed to get there. Chris McDonald FIMMM, CEO of Materials Processing Institute, looked at the role the steel industry in the transition, stating 'By investing in gas as part of our green industrial strategy, we can accelerate Britain's transition to a green economy, switch the steel industry more rapidly from coal and commercialise the technologies needed to make the hydrogen economy real.'
Christian Spano, Director of Innovation at International Council on Mining and Metals (ICMM), presented on the growing role of climate in mining and discussed how the drive for cleaner energy technologies will play a central role to achieving net zero emissions in the next 10 years.
Other presenters included Dr Laura Cohen MBE CEng FIMMM, IOM3 President Neil Glover FREng CEng FIMMM, Ian Bowbrick CEng CEnv FIMMM, Dr Flavie Lowres FIMMM, Professor Mark Jolly CEng CEnv FIMMM and Professor Serena Cussen FIMMM and Dr Adam Read FIMMM. We would like to thank all the speakers and delegates who joined us in person and online.
In closing remarks, IOM3 CEO Dr Colin Church CEnv FIMMM, said 'I think all the speakers have contributed a huge amount to the energy in the room and the excitement to reinforce the fact that COP26 was neither a good cop nor bad cop but it was a continuing of a process.'
The recording of the conference is now available to watch (below) for those who registered for the event. If you wish to pay for access, please contact [email protected]