Aimee's Road to Chartership - Part 2
Aimee Goodall continues to share her journey towards her Chartered Engineer qualification through the Technical Report Route (TRR).
Submission of technical report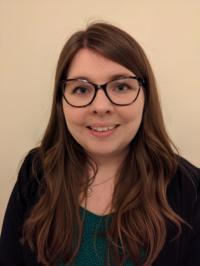 Summary
I submitted my technical report summary about nine months ago along with my CV. I hadn't updated my CV in a while, and when I looked at it I realised it didn't reflect my current skill set. It was also laid out the way I had been told to at university, over ten years ago and thought I should refresh it. I updated my CV using a template in word. I added sections on training I had received and delivered, and listed the software I can use. I also submitted my application form. This is a form that I downloaded from the IOM3 website and submitted with my application. Prof-Reg-App-Form-2021.docx (live.com)
Sending off my technical report summary was easy as it was an email. After the submission of my summary I got a notification of acceptance and I could move on to the full report. I got suggestions on what to include in my report and how long it should be. I have since started a new job and time has flown by.
9 Months
It took me the full nine months to submit my technical report which needed to be 3,000 words long, something at university I would have done without too much issue. However, working full-time and other commitments meant I took longer. I wasn't struggling to write my report, sitting down and doing it was my problem. I was conscious not to overload myself– something I have had bad experiences with in the past. I dedicated time every few weeks and did a small chunk at a time. It meant that I had most of the report written within a few months.
Mentor Guidance
For the next part, I got guidance from Simon G Lewis, my chartership mentor about what else my report needed. He mentors people through chartership, along with looking at applications and doing the interviews, so I knew he was a reliable source. It was great to have his guidance as he knows me, my work and what is needed to get through the chartership process. I also know he would have told me to reconsider if I wasn't ready for chartership. Simon looked over my report pointing out mistakes I had made, sections done well and where it was crystal clear to me but clear as mud to him, so needed to be rewritten.
What I submitted
Professional Registration Application Form
Annual Professional Development Plan
A summary of where I want to get in the next year, and the type of activity I can do to help with this, it could be something like increased network, and attending local society events to achieve this. I downloaded the template from the IOM3 website Annual-Professional-Development-Plan-template.docx (live.com).
Continued Professional Development (CPD) Log
Alongside my technical report I had to submit my continued professional development log with three plus years of professional development. I submitted my chartered scientist application previously and had already got into the habit of updating it regularly and had it ready to go.
Professional Review Report (PRR)
This is similar to an extended CV. Detailing the different parts of the roles I do and how they meet the UK Engineering Council competences. I had submitted a similar PRR for my Chartered Scientist application so it was easier to complete, however Chartered Scientist and Engineer have different competencies. When I did my Chartered Scientist application I found it was very daunting at first but once I started, I was able to get it done. My mentor gave me guidance that modesty should go out the window and I needed to say exactly what I did. For example;
I facilitate meetings = I ran monthly departmental review meetings, co-ordinating actions and taking minutes.
I run trials = I used historical data to plan trials based on business needs. Trials were communicated to senior managers and operatives carried out risk assessment overseeing change, and analysing and reporting results.
I mentored graduates = I mentored a group of six graduates as they did a business challenge, providing encouragement and constructive feedback, along with ensuring the company was represented in a positive manner.
Technical Report along with a presentation summary
What I spent the 9 months writing.
Identification
I sent off a photo of my passport to prove I was me.
Submission
When submitting my application one piece of information I did forget was my mentor signature on the technical report. Ellie Handley, the IOM3 Professional Registration Manager was quick to respond after my submission asking for the updated information. Now that is sorted, along with a few emails trying to get the technical report to open, I just need to wait for the next stage of the process – peer review.
Part of me thinks that I should have submitted my report sooner, started the whole process earlier, but that isn't realistic or kind. It doesn't matter if you wait 30 years to get chartership or do it as soon as possible. It doesn't matter if you take the full nine months after submission or get it done within a week. Both make you a valuable engineer and the same criteria is needed to pass either way.