A clear plan of action needed to cut emissions and create jobs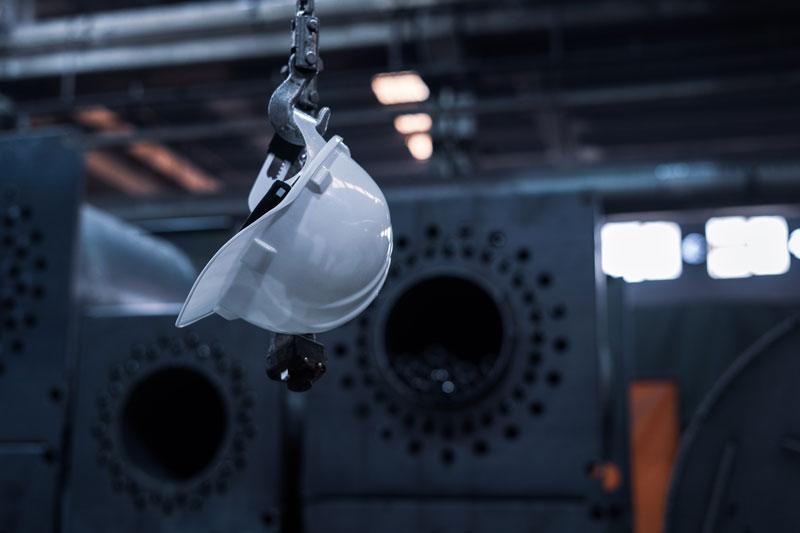 Based on significant engagement and case studies from several industrial sectors, these papers present tangible solutions to accelerate the decarbonisation of UK heavy industry in a way that will drive innovation, increase competitiveness, and create jobs across the country, the new Aldergate Group's report, Accelerating the decarbonisation of industrial clusters and dispersed sites, explains.
The UK Industrial Decarbonisation Strategy, published in 2021, reports that heavy industrial sectors like steel, cement, glass, and ceramics are essential to the UK's economic prosperity, contributing £170bn to the UK economy and directly employing nearly 3 million people across the country.
As the UK transitions to a net-zero economy, heavy industrial sectors will be fundamental to providing the building blocks for low carbon infrastructure, goods and services. They also provide to develop new competitive advantages and expand into new markets during the net-zero transition.
Despite some welcome commitments in the Government's Industrial Decarbonisation Strategy and Hydrogen Strategy, a more comprehensive and ambitious plan of action is urgently needed to deliver cuts from industrial emissions at the pace and scale demanded by the UK's net zero target.
Backed by extensive engagement with industry representatives from manufacturing sectors such as steel, cement, glass, ceramics and chemicals, the Aldersgate Group's new publications put forward specific recommendations to scale up innovation, roll out supporting infrastructure and accelerate low carbon investment in industrial clusters and dispersed sites. They also feature proposals to tackle the investment and competitiveness barrier created by high industrial electricity prices, which is slowing down efforts to electrify and decarbonise parts of industry.
Nick Molho, Executive Director of the Aldersgate Group, says "There is strong appetite across heavy industrial sectors to accelerate emission cuts and seize the potential opportunities created by the net zero transition in terms of innovation, new investment and job creation at industrial sites across the country. The Government now has a key role to play in supporting industry, by taking firm decisions on infrastructure funding and policy support and by tackling head on the investment barrier stemming from high industrial electricity prices."
Industrial clusters and dispersed sites (those located more than 25km from the six major industrial clusters) contributed an estimated 37.6 MtCO2e and 33.6 MtCO2e of emissions respectively in 2018. Despite differences in their net zero journeys and technological solutions, industries predominantly located in clusters (steel, chemicals) and those mainly located in dispersed sites (cement, glass, ceramics) will require similar policy solutions to decarbonise. Some key recommendations highlighted in this report include:
Provide certainty to industry on the future availability of low carbon hydrogen, biomass, and carbon capture usage and storage (CCUS), by using contracts for differences (CfDs) and government matchmaking. Industrial producers need confidence that low carbon hydrogen and CCUS infrastructure will be available to support innovation and investment in low carbon technologies.
Work closely with Local Enterprise Partnerships (LEPs), local authorities (LAs) and devolved governments to design local infrastructure plans to help connect dispersed industries to the infrastructure being deployed in clusters.
Provide targeted UK ETS free allowances or support through Carbon Border Adjustment Mechanisms (CBAMs) to prevent unintended impacts during the transition to low carbon business models.
Drive greater resource efficiency in industry through changes to regulation and increased accessibility of funding.
Introduce demand-side policies to grow the markets for low carbon and resource efficient industrial products. This could be done by using product standards (similar to the Buy Clean California Act for construction materials), procurement policies (such as the CO2 Performance Ladder used in the Netherlands), and information campaigns.
The UK has significantly higher industrial electricity prices than European competitors. With electrification key to industrial decarbonisation, delivering low cost and low carbon electricity is essential. Seizing the opportunity provided by the rapidly declining policy costs of renewables must be a priority. Some key recommendations outlined are:
Maintaining an efficient framework to accelerate investment in the cheapest forms of mature renewable energy such as onshore wind, accompanied by a predictable, rising carbon price to reduce investor risk.
Establishing an integrated approach to network development, funding, and pricing. Independent Future System Operator Objective(s) should include more coordinated oversight of future generation and network developments, to minimise costs and facilitate the power sector's transition to zero emissions.
Supporting continued growth of interconnection (through Ofgem's cap-and-floor revenues system) and offshore grid development and reduce friction in electricity trade.
Establishing a market for long-term, zero carbon and tradable electricity contracts, grounded in the declining cost of unsubsidised renewable electricity sources.
Investigating options for moving some policy costs from electricity prices to gas prices over time, with interim competitiveness support for major gas users unable to electrify or transition to low carbon fuels in the short term.
Improving scrutiny and transparency of reported electricity price data. In order to effectively assess the degree to which electricity prices faced by UK industrial consumers are changing, both over time and relative to international competitors, reliable data is crucial.
Michael Grubb, Professor of Energy and Climate Change at UCL Institute for Sustainable Resources, explains, "The UK electricity system has already undergone part of its low carbon transition. Thanks in large part to carbon pricing, coal is no longer significant – and that in itself reduces the impact of carbon costs on UK electricity prices. But industry is still carrying the legacy cost of building up renewables, which are part of the larger energy transition. Those costs could be spread more evenly, and in particular, reforms are needed to ensure that industry can benefit both from access to the now-cheap renewables, and from smoother participation in the capacity market."