2023 YPLC UK final takes place at Armourers' Hall, London, UK
This year's Young Persons' Lecture Competition (YPLC) UK final took place on 3 May. Competitors gave a short lecture on an array of topics that included materials, minerals and mining.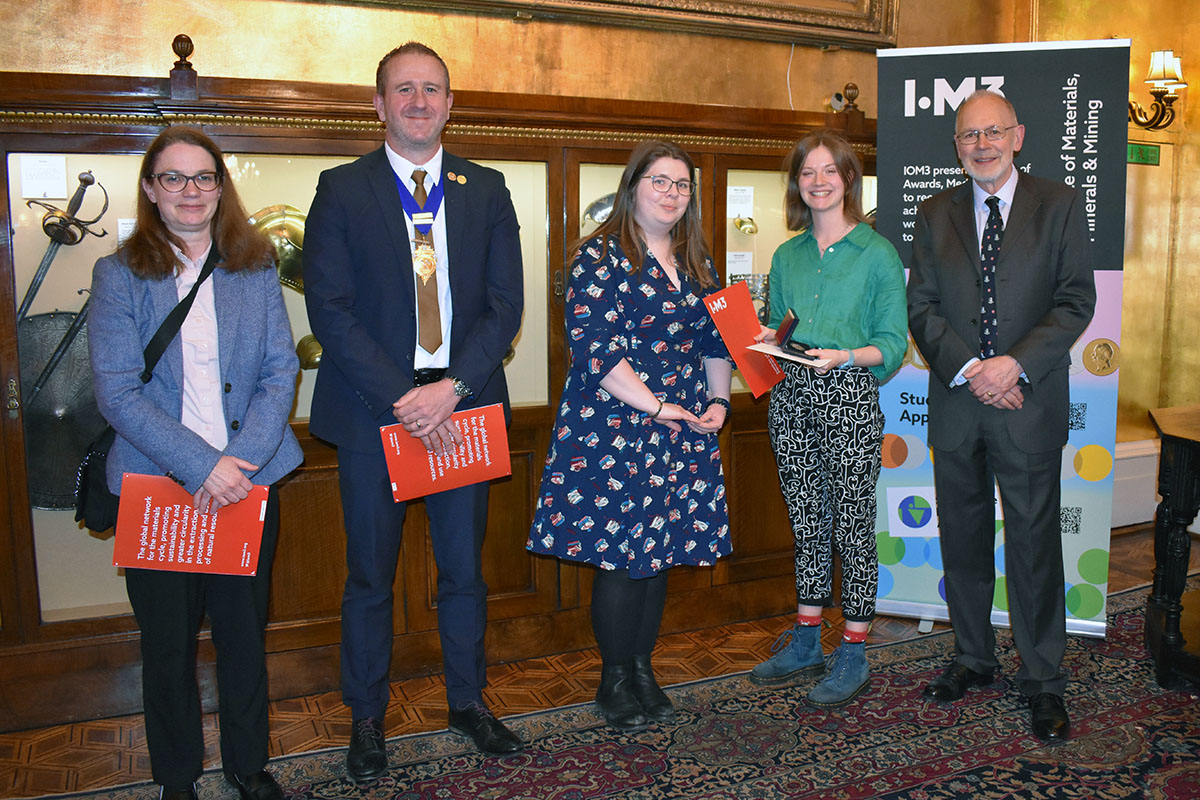 First prize went to Georgina Burgoyne Morris of the University of Cambridge, representing the South East with the lecture Stimuli-responsive polymers as self-healing materials. Georgina will go on to represent the UK at the IOM3 Young Persons' World Lecture Competition final in November.
Dr Kate Thornton CEng CSci FIMMM, IOM3 President, said 'It was fantastic to see the Young Persons' Lecture Competition 2023 UK final again return to the Armourers' Hall, it's always a fascinating and inspiring evening. Although the programmed evening lasted just four hours, each lecture represents hundreds of hours of research, study and rehearsal combined. We clearly saw each finalist has a real passion for materials, minerals and mining and no doubt they will all find professional success. Congratulations to all this year's finalists'.
The judging panel included Dr Aimee Goodall CSci MIMMM, Student & Early Career Committee Chair, Dr Anna Widdowson, Royce, Nuclear Materials Research Area Lead and Lee Rawson CEng FIMMM, Midland Institute of Mining Engineers President.
Speaking about the win, Georgina said, 'I am both shocked and delighted to have won. The standard in the final was so high, everyone presented so clearly and with such enthusiasm for their subjects. I was proud just to be there, and then for my presentation to be ranked highest was a real honour'.
Second prize was awarded to Toby Reid of Rolls-Royce Aerospace, representing the Midlands on Row row row your boat: A look at the history and materials used in high performance rowing boats. Phil Smith of the University of Bristol, representing the South West & South Wales with the lecture Improving advanced nuclear fuel took home the third prize.
The YPLC aims to provide a friendly atmosphere of competition in which young engineers and scientists can develop their presentation skills by addressing an informed audience. This year's final was generously supported by the hosts The Worshipful Company of Armourers & Brasiers as well as Henry Royce Institute, Midland Institute of Mining Engineers, East Midlands Materials Society and Southern Counties Materials, Minerals & Mining Society.