2023 IOM3 Awards & Prizes launched
Nominations are now open for the 2023 IOM3 Awards & Prizes until 28 February 2023.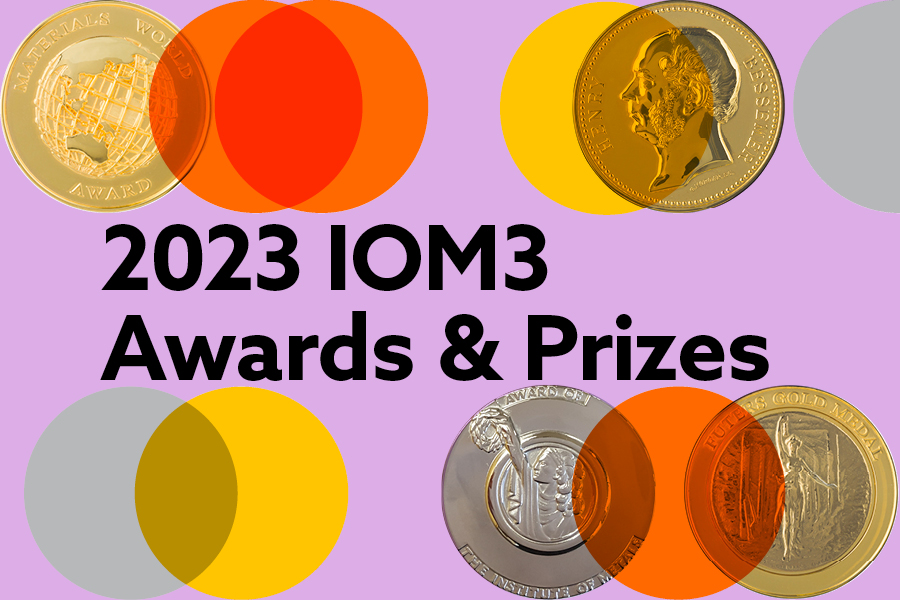 Submit your nomination to recognise a contribution to the Institute and Affiliated Local Societies, outreach and published work.
IOM3 Awards & Prizes have been reviewed, combined, and their Terms of Reference revised to address the breadth of disciplines in line with the Technical Communities review and the new group structure.
IOM3 in collaboration with Royce is also proud to launch The Henry Royce Institute Award for Innovation by a Technical Professional and The Henry Royce Institute Award for Outstanding Contribution by a Technical Professional.
IOM3 CEO Dr Colin Church CEnv FIMMM said, 'The IOM3 Awards & Prizes allow us to recognise major contributions, made at a variety of career stages across the range of IOM3 activities. It's always an exciting and positive way to start the year, so would encourage you to think about possible nominations within your field. As well as recognising excellence, the awards highlight the important role materials, minerals and mining play in underpinning many aspects of moving towards a more sustainable world.'
This year's Awards & Prizes winners will be celebrated on Thursday 7 December at 297 Euston Road.
Executive Board Chair Neil Glover FREng CEng FIMMM said, 'I would very much encourage people to make nominations this year. We can only recognise the work that is being done... if they make a nomination, and it's really not as much work as you might think. So please do make a nomination.'
Watch our 2022 Special, Publication and Premier Award winners reflecting on being recognised for professional achievements and outstanding contributions in the field of science and engineering.
For more information on the awards available and to submit your nomination please see below.