Sustainability of Light Metal Packaging: Pods, Flexible Films and more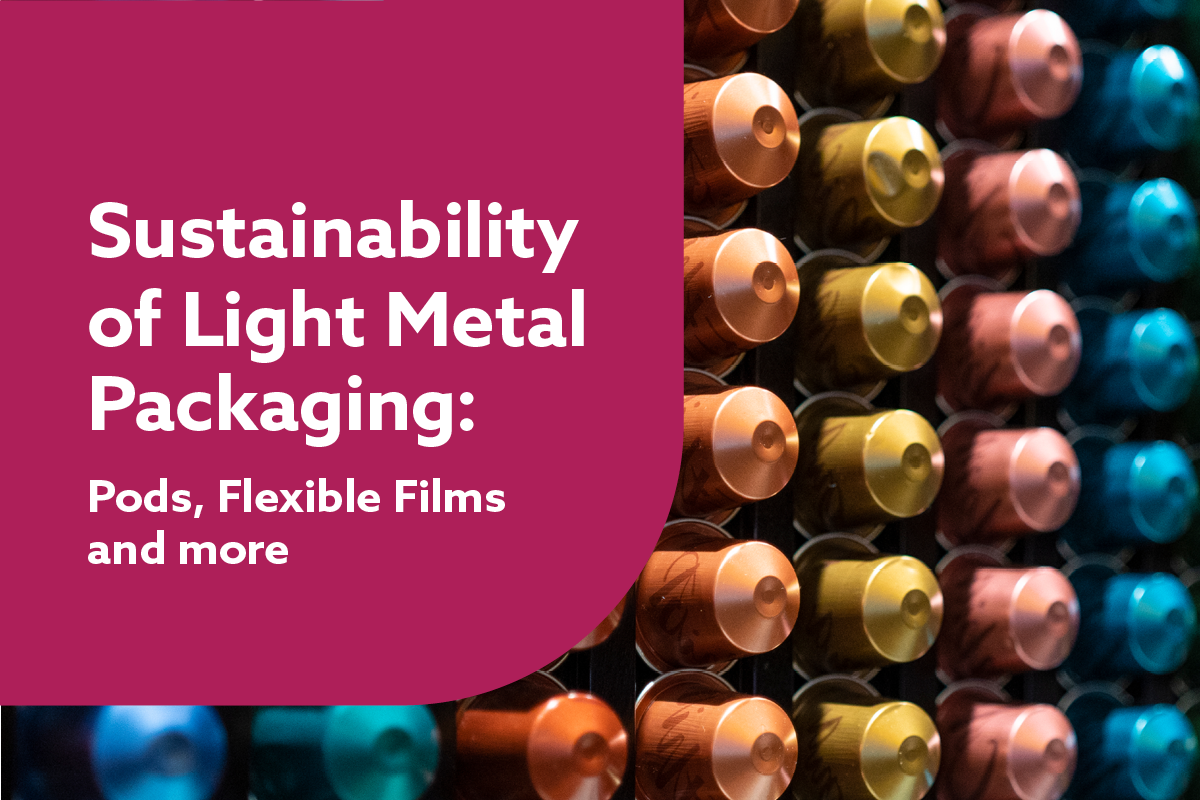 Recycling is part of the life cycle of light metals and integral to a low carbon strategy. This second webinar in the series on recyclability of light metals will focus on the manufacture and recycling of packaging, including pods, laminates and flexible foils.
Confirmed Speakers

You'll hear about
Aluminium in packaging, form and function, recyclability and recycling
Presented by Jude Allan
Looking at the use of aluminium in all its forms from the beverage can, aluminium bottles, flexibles and coffee pods, why it's used and the functionality that it brings to the packaging and the challenges of actually recycling what is a 100% recyclable material.
Podback, a pioneering approach to recover and recycle coffee pods
Presented by Rick Hindley
Executive Director, Rick Hindley, will introduce Podback, the new nationwide recycling service for coffee pods. You will hear how Podback works, how its putting EPR into action and results of the scheme so far.
Plastic recycling in the world of light metals packaging
Presented by Carlos Ludlow-Palafox
Hang on! Wasn't this webinar about metal packaging sustainability? Yes, but it turns out that the world is fixated on plastics and that is actually a threat to metals in packaging and the wonderful job that metals have in protecting food. Carlos will present an overview of what has been happening in the world of flexible packaging in the context of the "war on plastics", he will introduce the Enval process as one plastic recycling process that also recovers the metal in composite packaging.
The discussion will feature:
Novel recycling methodologies
Recycling of packaging which is employed in high volumes
Recycling systems known to be carried out by a single company