Road to Chartership
A joint event by SECC and MAPP.
Do you know how being Chartered could benefit your career?
Do you know the process for actually becoming chartered?
Do you even know what chartership is?
If the answer to any of these questions is no, then come along to the Student & Early Career Committee event that aims to tell students and early career professionals all about why you should aspire to becoming chartered and how to go about it.
Programme
11.55am - join
12.00pm - welcome & introductions
Presentations by:
1.00pm - Close
The Student & Early Career Group represents the views of student, younger and early career members to the Institute's Executive Boards and Advisory Council. We aim to represent the diverse range of members by ensuring Council representatives cover the different disciplines, regions and career pathways of student and early career members.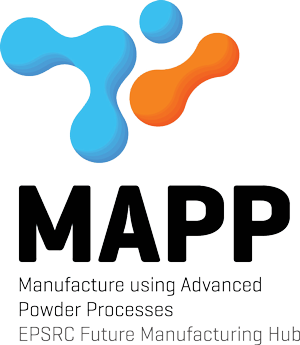 MAPP is the EPSRC Future Manufacturing Hub in Manufacture using Advanced Powder Processes. It's vision is to deliver on the promise of powder-based manufacturing to provide low energy, low cost, and low waste high value manufacturing routes and products to secure UK manufacturing productivity and growth.
MAPP'S mission is to work with academic, commercial and innovation partners to drive the research needed to solve many of the fundamental challenges limiting the development and uptake of many powder-based processes.