Recyclability of Light Alloys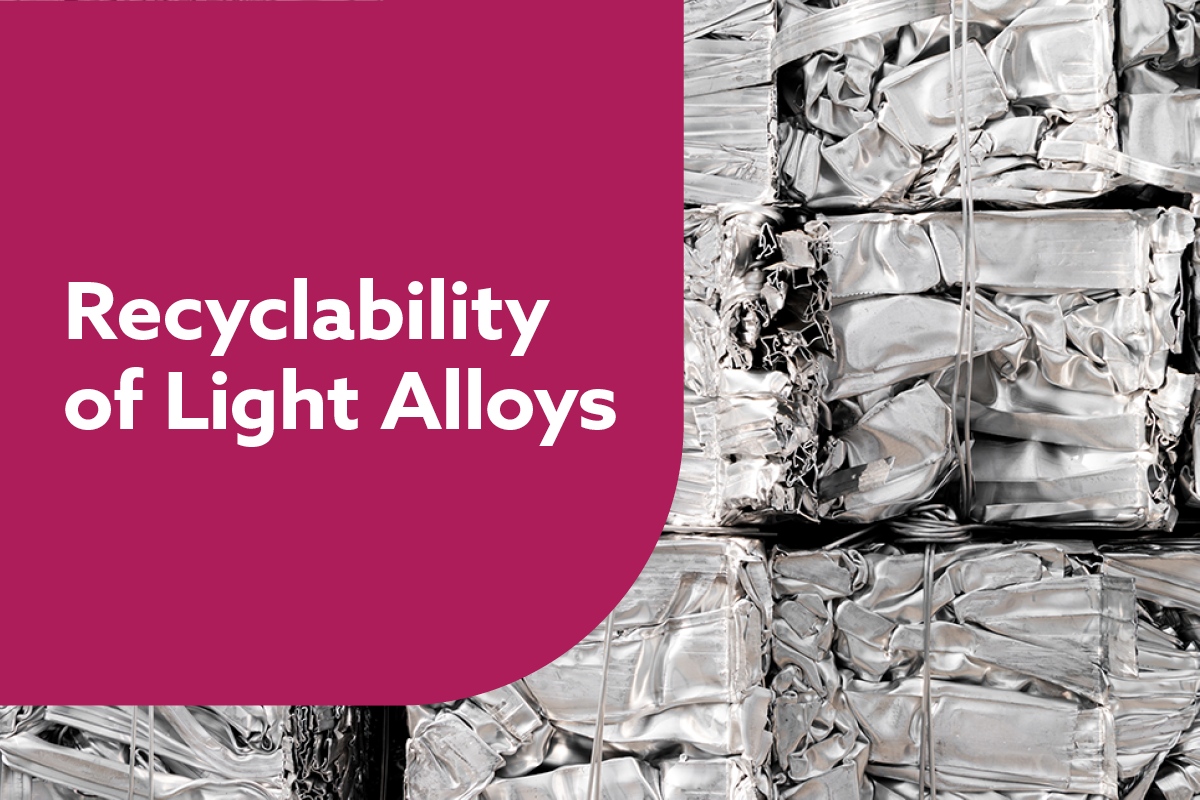 Recyclability is a major consideration in the low carbon economy with climate change of constant concern. All manufacturing processes need to consider this aspect in production and light metals are often a key part of these processes. With presentations from industry experts, this webinar will explore the opportunities for recyclability in manufacturing processes using aluminium packaging and titanium.
---
You will hear presentations from:
Net zero is now a fully integrated concept for the just and sustainable recovery of the global economy post-COVID. Much has been said about the innovations being pursued to address the in-use emissions of transport and power to be compatible with the requirements of net zero. Whilst there are some exciting develops coming out of this work, achieving net zero means more than having products and services that have net zero emissions, it also means having operational (and indeed whole value chain emissions) that are also compatible with the requirement of net zero. We're already well on the way to achieving this with huge expansion within the renewables in the energy mix, but a significant area of most value chain's emissions footprint is the GHGs embodied within the materials they use.
This is an area of significant opportunity in terms of sustainability. Increasing the efficiency with which we use materials and maximising the use of closed loop material flows not only helps reduce these emissions, it reduces costs, and can also help build supply chain resilience by reducing dependency on virgin material supplies. Our sustainability approach captures the potential value of these opportunities through our activities in Resource Efficiency and Circular Economy.
Aluminium recycling brings forth substantial economic and environmental benefits as it requires significantly less energy and material resources than primary aluminium production. On top of that, recycling aluminium food packaging is particularly crucial for meeting current global environmental and resource efficiency goals due to the relatively short lifetimes compared with other products.
The Alpakka project aims to increase the aluminium packaging circularity through value-chain cooperation between collectors, food producers/packaging designers, and aluminium recyclers. The presentation will cover each of the life-cycle stages: design, customer engagement, collection infrastructure, scrap treatments and re-melting, highlighting some of the challenges and potential solutions.
As described by Kathleen Housley, it took some of the best metallurgical minds of the twentieth century to turn black sand into titanium. Since the Luxembourgish metallurgist, William Kroll, invented the Kroll process to extract metallic titanium from ore in 1940, titanium has attracted aerospace industry, in particular, due to its light weight, excellent strength and oxidation resistance. However, titanium has not had an easy life for the past 70 years. That was mainly due to its difficult extraction, usual subjection to excessive loading conditions and aggressive environment in many critical applications along with slow recycling procedures. For the past 15 years, Soran has focused some of his research activities on fatigue crack propagation, texture evolution, alloy design and deformation mechanism of titanium alloys used in aerospace applications. Today, he will give a lecture about titanium's life cycle; covering its extraction, processing, applications and recycling progress in industry. He will discuss the unique characteristics of such a vital element that make it so attractive to many industrial sectors including aerospace, automotive and energy as well as medical applications.

Who should attend?
R&D personnel in companies manufacturing using light metals interested in incorporating recyclability, research students working in the knowledge base of light metals/recyclability.

The webinar will be recorded. A link to watch on-demand will be emailed to all registrants after the seminar.