NMG Lunchtime Seminar Series Focus on Data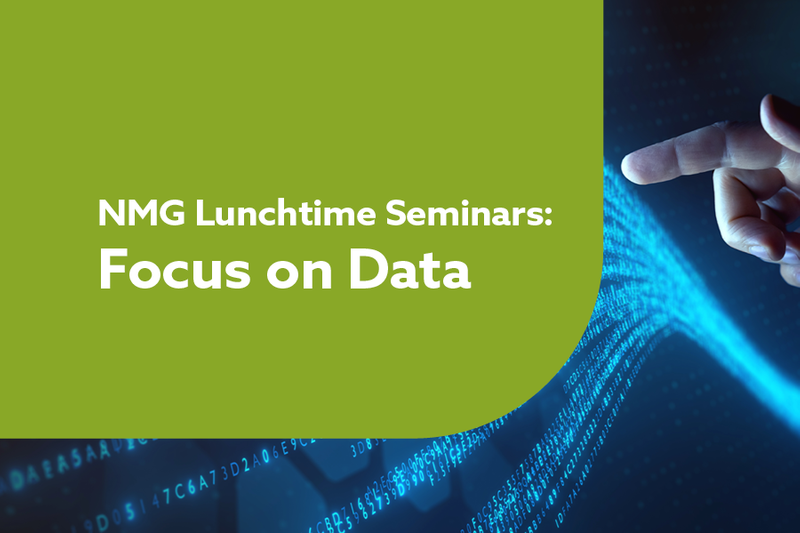 You are invited to join us for our monthly virtual event where we will be focusing on Data
The interactive seminar will also provide the opportunity for Questions and Answers and we often hang around at the end for a fun and engaging panel session.
You will hear from:
Dr Asta Partanen - Senior Researcher at Nova-Institute, Germany
Mr Roy Brooks - Director, Systems at Cirqulor
Professor Alysia Garmulewicz - Professor of the Circular Economy, University of Santiago, Chile, and Founder and Co-CEO, Materiom
Presentations
Dr Asta Partanen
Transitioning industry to a climate-neutral future
The right idea needs information – nova-Institute data from bio-based and circular economy to renewable carbon
Mr Roy Brooks
"It's data, Jim, but not as we need it"

Digital access to materials data is pivotal for advancing bio-based materials adoption within industry. It empowers product designers by providing real-time information on material properties, enabling the creation of innovative and sustainable designs. Manufacturing engineers benefit from streamlined processes and enhanced material selection, facilitating efficient production of eco-friendly products, ultimately accelerating the transition to a sustainable future.
Proffesor Alysia Garmulewicz
Open data for biomaterials development
The talk will explore how open data can accelerate the development of compostable biobased materials that prevent plastic pollution and help draw down carbon. I will introduce Materiom's open-access platform that provides data on biomaterial recipes and performance, helping scientists and entrepreneurs quickly and easily find solutions for single-use plastics and textiles.
Preliminary Agenda
13:00 – Start and greetings
13:05 – Presentations
14:00 – General discussion
14.30 – Close
IOM3 Natural Materials Group
A professional network representing the entire breadth of natural materials from academic research to commercial application use and reuse