NMA Lunchtime Seminar: Focus on Protein Based Natural Materials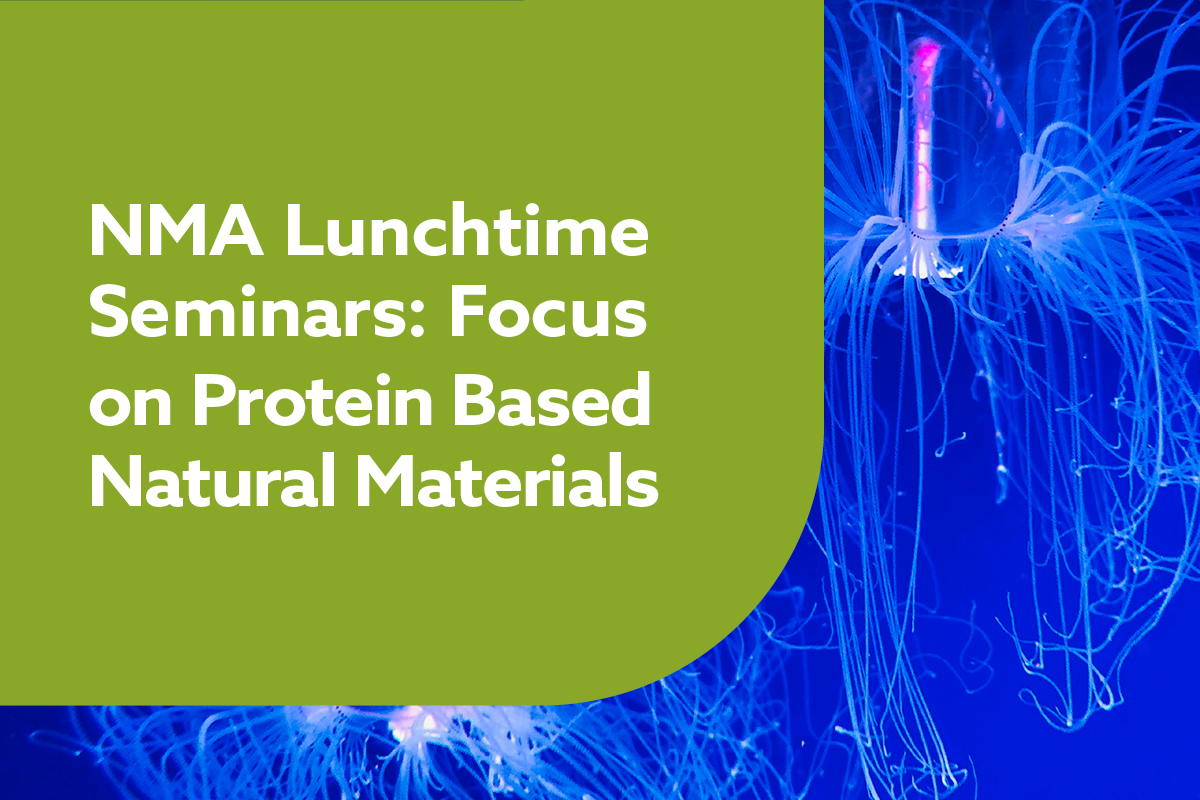 You are invited to join us for our monthly virtual event where we will be focusing on protein based natural materials. This event will explore the range of protein based materials in both the research and commercial fields. These materials may be diverse but they all provide potential solutions to problems in sustainability, such as single-use plastic. From jellyfish collagen to hair, join us whilst we explore the wonderful world of protein-based natural materials.

The interactive seminar will also provide the opportunity for Question and Answers and we often hang around at the end for a fun and engaging panel session.
Agenda
13:00

Start and greetings

13:10

Ella Hudson, Doctoral Student, Natural Materials Group, University of Sheffield
will speak for 10 minutes on hair as a natural material

13:30

Nilofar Faruqui, Higher Research Scientist, National Physical Laboratory
will speak for 10 minutes on cellular response of materials derived by jellyfish

13:50

Polly Keen, Chemical Engineer, Xampla
will speak for 10 minutes on plant protein based materials as alternatives to single-use plastic

14:00
Thomas Farrugia, Founder & CEO, Beta Bugs Limited
will give a 10 minute overview of the UK insect farming industry, where it's going and what is happening on the ground in the UK

14:10
General discussion (always fun!)

14:30
Close
---
What is the NMA?
The Natural Materials Association (NMA) is the first UK body to represent the breadth of natural materials and its primary objective is to raise awareness of innovative uses of natural materials, develop a knowledge exchange between materials scientists, product designers and those in industry and education.