NMA Lunchtime Seminar: Focus on Natural Materials and Surface Coating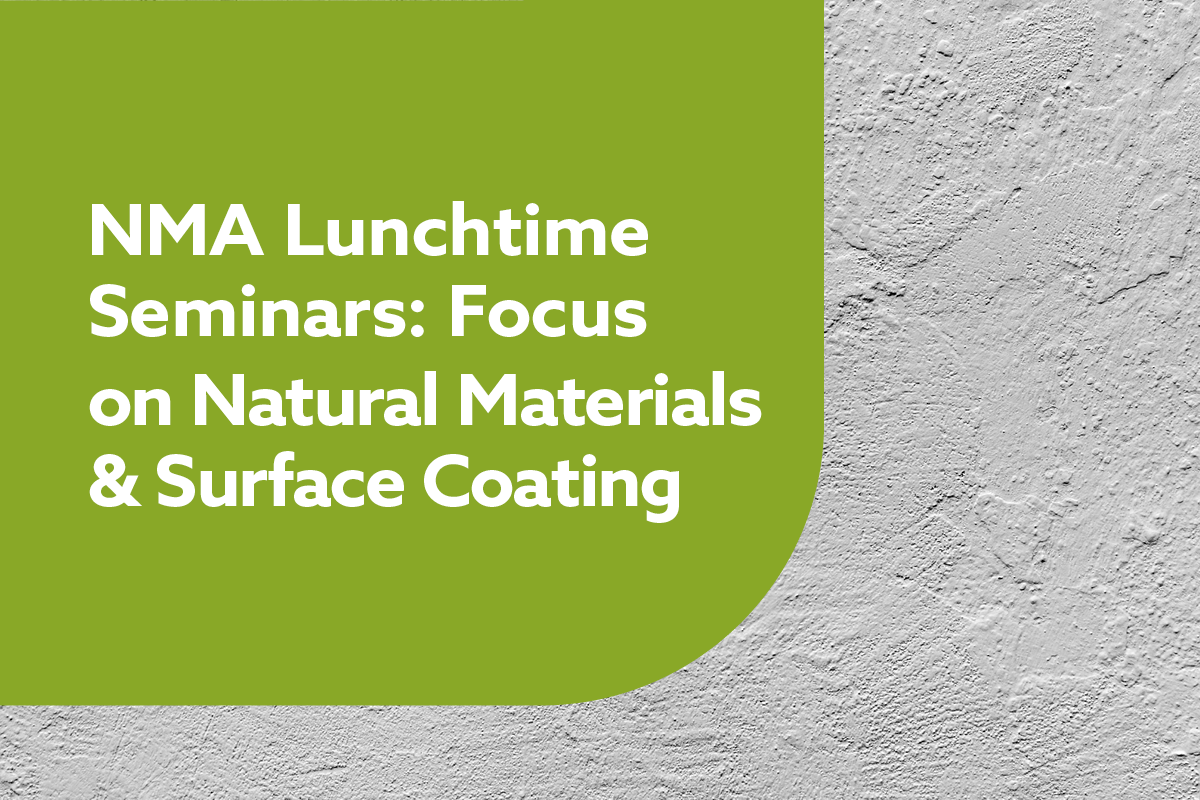 You are invited to join us for our monthly virtual event where we will be focusing on natural materials and surface coatings. This event will explore the how natural materials provide more sustainable alternatives to surface coatings. From the more traditional lime renders to cellulose-based coatings, natural materials provide a versatile solution to many surface coating problems. Join us as we look into the many applications of natural materials in surface coatings including adhesives, films and inks.

The interactive seminar will also provide the opportunity for Question and Answers and we often hang around at the end for a fun and engaging panel session.
Agenda
13:00

Start and greetings

13:10

David Johnson, Principal Scientist, CPI
will talk about lime renders and plasters

13:30

Vinay Kumar, Senior Scientist, VTT Technical Research Centre of Finland
will talk about sustainable cellulose-based films and coatings

13:50

Vijay Mannari, Distinguished Professor, Eastern Michigan University
will talk about bio-derived polymer building blocks for coatings, inks and adhesives

14:10
General discussion (always fun!)

14:30
Close
---
What is the NMA?
The Natural Materials Association (NMA) is the first UK body to represent the breadth of natural materials and its primary objective is to raise awareness of innovative uses of natural materials, develop a knowledge exchange between materials scientists, product designers and those in industry and education.