Natural Materials Group Lunchtime Seminars: Focus on Biomining for Innovation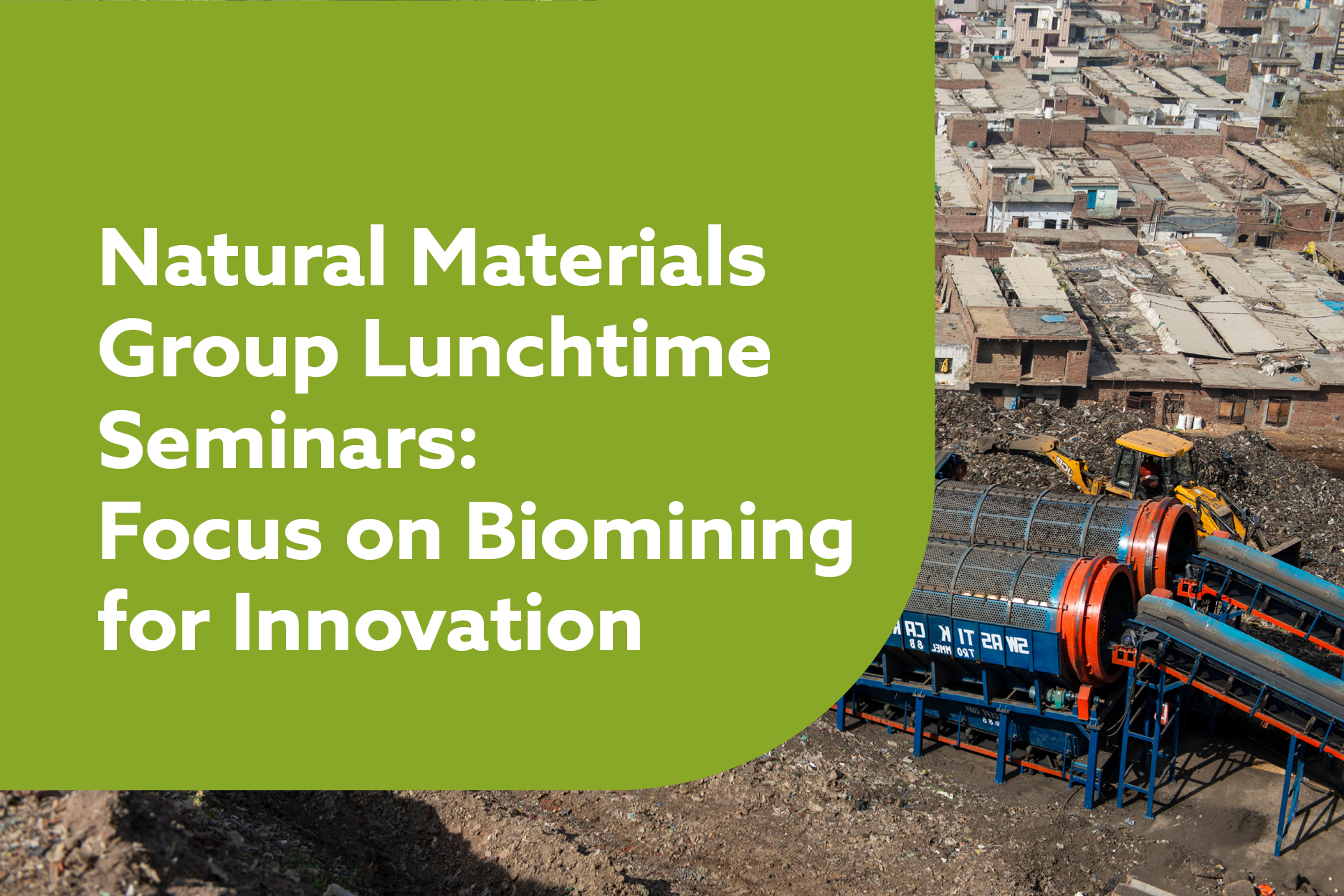 You are invited to join us for our monthly virtual event where we will focus on biomining for innovation, where we will be discussing interesting aspects of biomining with a science, engineering and design perspective.
You will hear from:
Dirk De Ketelaere on the science, engineering (advances in insights of how minerals form, how snow sampling can be used for mineral exploration, and more) and design (e.g. of the Unmanned Aerial Vehicle equipped with and electromagnetic survey system and the safety features that were added) of biomining
The interactive seminar will also provide the opportunity for Question and Answers and we often hang around at the end for a fun and engaging panel session.

Agenda
13:00 – Start and greetings
13:05 – Dirk De Ketelaere, Senior Research, IRMCo - Integrated Resources Management Company Ltd.
13:20 – TBC
13:35 – TBC
13:50 – TBC
14:10 – General discussion
14.30 – Close
---
IOM3 Natural Materials Group
A professional network representing the entire breadth of natural materials from academic research to commercial application use and reuse