IOM3 Presidential Address 2021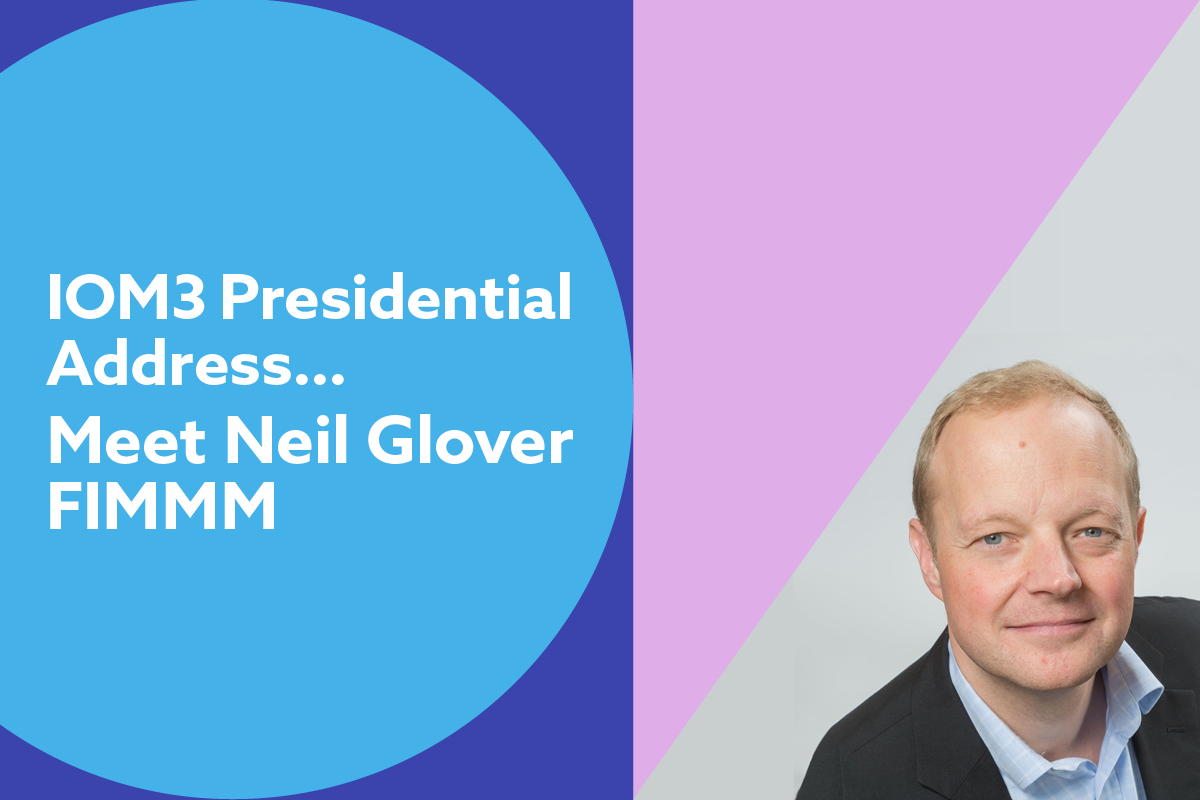 On 24 February in line with the CSEF Steels event, Neil Glover FIMMM will give his Presidential Address highlighting his priorities for presidency during his term in office (2021–2022).
Neil will give his presentation followed by a Q&A session afterwards.
Summary
A personal introduction by Neil:
Who am I?
My 'journey with the IOM3'
What it means to become President?
The importance of materials, minerals and mining in our changing world:
Why what we all do matters more than ever. In particular how the strengths of the whole IOM3 community are essential to meeting today's global challenges.
The importance of IOM3 and our vision for the future
The achievements of the Institute over recent years and the continuing priorities for his presidency.
The challenge of sustainability and decarbonisation:
What this means to Neil's career – materials in sustainable aviation
The role of the IOM3 in addressing these challenges – link to events around COP26