Failure Mechanisms in Titanium Alloys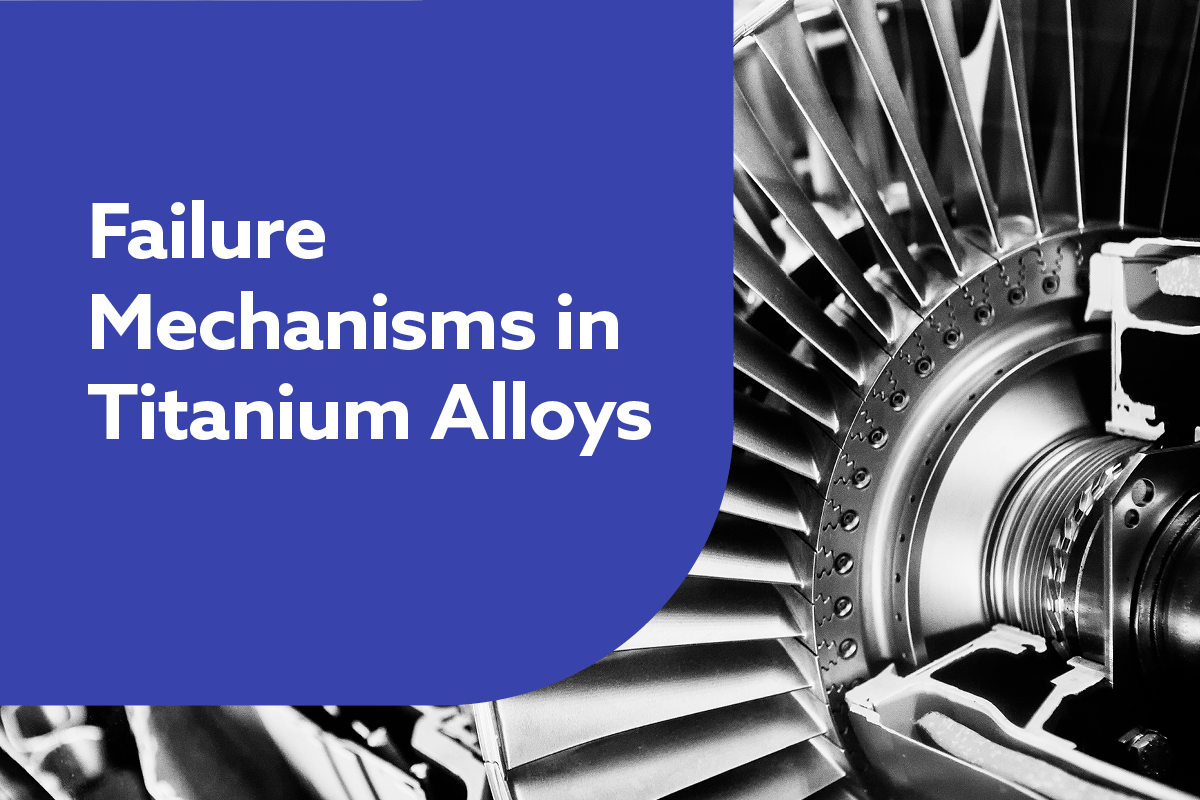 Join leading experts within the field to further understand failure mechanisms in titanium alloys, methods to combat failure, and applications that can be utilised to optimise performance in titanium alloys.
Titanium components are used extensively in aerospace jet engines and hence optimising their performance is a key factor.
By attending this webinar you'll gain an understanding of failure mechanisms of titanium parts, hear a case study into a titanium component's failure and how it was resolved, discover how feedback from titanium component testing and service operation can be employed to inform alloy composition and manufacturing routes for the future, as well as insight into the key requirements and factors in titanium alloys' performance.
---
You'll hear from
Components requirements and validation for application of titanium alloys in high duty jet engine components
Titanium alloys are used in many applications in aerospace jet engines from compressor blades through to critical rotating discs, each application having its own unique mechanical integrity requirements. Feedback from full scale component testing and service operation can be used to inform alloy composition and manufacturing routes for the future. Utilisation of a multiscale approach is vital for titanium alloys, where mechanical behaviour is determined by chemistry, microstructure and microtextural condition, all of which require characterisation, assessment and understanding for safety critical component application. This talk will consider some key requirements and factors in alloy performance.
Preventing failure through microstructure control in titanium
Fatigue is a leading cause of failure in gas turbine engines. Alloys such as Ti-6246 (6Al-2Sn-4Zr-6Mo wt%) are used in the compressors of jet engines and have complex microstructures that form due to thermomechanical processing. By understanding microstructural formation mechanisms, changes in processing can be applied creating an advantageous microstructure. Here, we use kinetic and interface modelling to understand the microstructural formation, and apply changes to the processing route to encourage defect assisted nucleation.. Mechanical testing shows a stronger, more fatigue resistant alloy, with advanced microscopy providing a fundamental explanation for the improved properties.
Failure investigation of titanium parts in the gas turbine engine
Due to its high strength, lightness and corrosion resistance, titanium alloys are used extensively throughout the gas turbine engine, particularly at the cold end. This presentation explores some of the research into failure mechanisms of titanium parts, and a case study of component failure and how the problem was resolved.
---
Who should attend?
R&D personnel in companies manufacturing using titanium interested in failure mechanisms, research students working in the knowledge base of titanium alloys.

Event Details
The webinar will be hosted on Zoom.
The session will be recorded and all registrants will receive a link to watch on-demand.
All timings highlighted are BST.