EEC Online Seminars: Energy and New Plant and Technology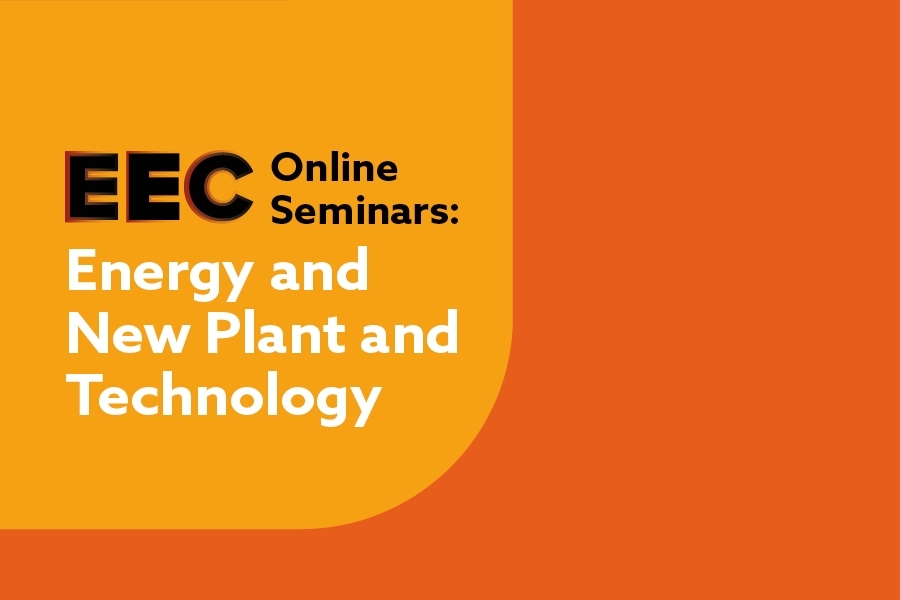 This is the third in a series of free webinars that seek to highlight the issues that will be addressed at the European Electric Steelmaking Conference to be held on 13 -14 September 2021 at the Diamond Centre University of Sheffield, UK.
The previous webinars covered the topics of Industry 4.0, Process and Environment and Society. This seminar will cover Energy and New Plant and Technology.
Energy
Scott Jackson CMgr MCMI | Liberty Speciality Steels
The use of energy has always been a major topic for discussion amongst steelmakers with the majority of the focus being on the EAF's direct consumption of both electrical and chemical energy. Sustainability is key to all manufacturing processes and we as steel makers should understand more about energy generation. In particular the impact that green energy generation has on the way power systems are managed and it's benefits to our operations.
In order for steel makers to be serious about sustainability they need to review how investments in energy schemes are evaluated such that green credentials are heavily weighted when evaluating financial benefits as opposed to the conventional payback type method that rely on short term gain. This will also require our customers to recognise the value of using responsibly sourced materials as part of their key strategies to improve sales growth.
The energy stream of the EEC 2020 conference aims to discuss these important topics in the following sessions:
Energy Suppliers and grid management: including green energy impact on the power grid and dynamic system response.
Site energy management: including alternative site energy sources and subsequent reduction in usage.
Melting energy: increased Chemical energy pros and cons and other energy improvements e.g. ladle preheating etc
New Plant & Technology
Leon Barker CMgr MCMI | Liberty Speciality Steels
The importance of technology in developing and sustaining the steel industry cannot be understated. In today's world where the development of environmental strategies is mandatory whilst at the same time maintaining an efficient and profitable business is an ongoing challenge. Advancements in technology make it possible for industries to work faster and safer than before thus making it the most important element in industrial development. Therefore, Innovation and development of new plant and processes are essential to sustaining the steel industry.
The New Plant and Technology stream of the EEC 2020 conference aims to address these important topics in the following sessions:
New Plant and Technology
Plant enhancement technology
Greenfield V Brownfield Sites