Corrosion Under Insulation: How end-users handle it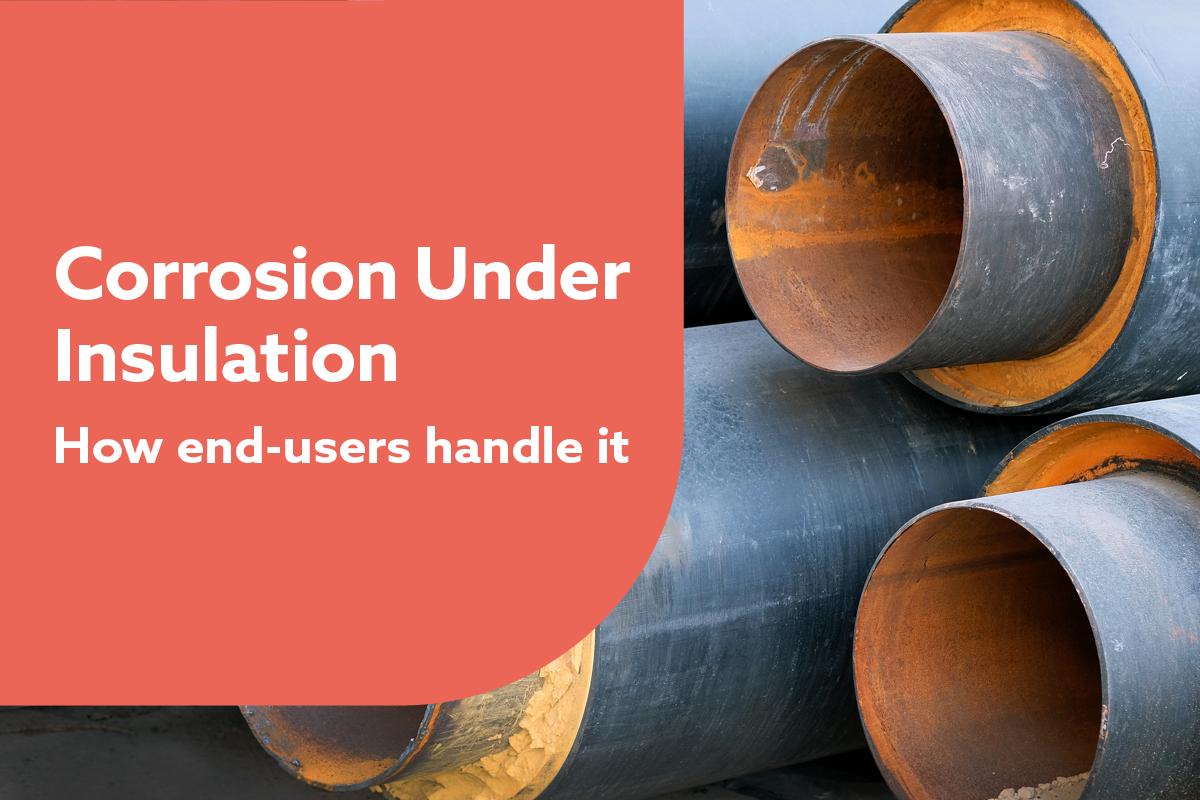 Corrosion Under Insulation (CUI) is a widely known phenomenon related to the development of a corrosive environment on a components external surface that has been thermally insulated by means of a protective layer. The gap between the surface and the insulation system can entrap, in fact, some moisture generating, over time, a corrosion environment which eventually will affect the surface itself and its integrity. If undetected, the corrosion mechanism can progress and possibly lead to a failure with potential process safety consequences.

The key point end users have been facing over the years is the essential unpredictability and undetectability of the locations where CUI initiates and develops, since these are not visible and not readily accessible. As a consequence, very often the pragmatic strategies adopted (e.g. randomly expose locations to detect the potential presence of corrosion) are inefficient, costly and ultimately not successful to manage and resolve the risk. In most cases the monitored locations are not at threat of corrosion while this is silently happening elsewhere, perhaps few meters away!
The present webinar will report experiences for end users in the Oil & Gas sector, especially highlighting the strategy adopted to manage this corrosion threat. In addition, examples of the latest technologies developed to identify areas at higher risk of CUI will also be presented.
You'll hear presentations from
Corrosion Under Insultation – How to deal with CUI?
Roberto Morana, BP Exploration Company
The effects of thermal exposure on leachable components of insulation materials and its corrosivity.
Dr Thunyaluk (Kod) Pojtanabuntoeng, Curtin University
Introduction Of Insulative Coatings To Reduce CUI
Duncan McMillan, Shell
Emerging Technologies for the Management of CUI
Chi Lee, TWI Ltd
CUI - Past lessons, current strategies and future needs from an operations perspective
Bruce Cowe & Billy Mackay, TOTAL
Risk based Management of Corrosion Under Insulation
Frode Wiggen, DNV Norway
Event Details
The webinar will be hosted on Zoom
The session will be recorded and all registrants will receive a link to watch on-demand.
The session will take place 14:00 - 16:00 BST