Circular Economy De-risking Reuse Standards, Warranties & Insurances Webinar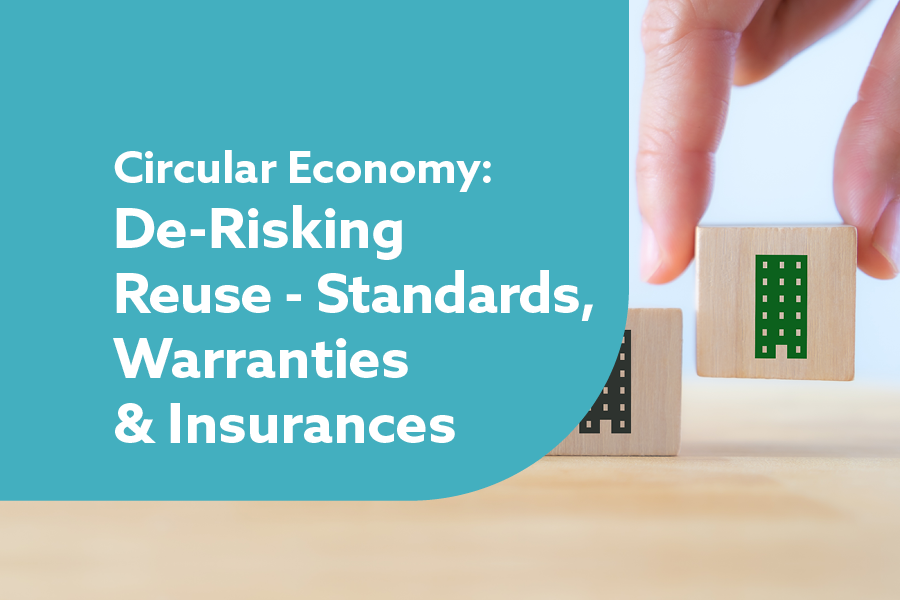 IOM3 Construction Materials Group & Constructing Excellence present a new webinar in this year-long collaborative series of content and events exploring the transition to a circular economy for construction, launched with an online event in 2022 and culminating in a one-day conference autumn 2023.
This webinar continues a year-long collaboration between IOM3 and Constructing Excellence exploring the transition to a circular economy for construction.
The construction industry accounts for around 60% of material use and is the largest industrial contributor to waste in the UK. With growing demand and the cost of construction materials rising, there is more focus than ever on the need to shift to a more circular economy. Moving from the typical linear take-make-use-dispose model to one that keeps materials and products at their highest value for as long as possible is gaining more and more interest and traction within the industry and beyond. This includes new ways of structuring businesses, designing products that require fewer resources to make and use, improving the ability to remanufacture, and recovering materials at the end of a product or building's life. This transition offers wide-ranging opportunities from reducing waste generation and resource extraction, to facilitating achieving net-zero targets, and unlocking business opportunities.
Hear from our expert panel as they explore how far along the journey the industry currently is, what the circular economy means for construction materials, and the opportunities and challenges from both a client perspective and for the fit-out sector. Join us to find out more about what's planned in the coming year and how you can get involved – we're keen to hear from you!
You will hear from:
Who should attend:
Construction sectors, manufacturers of construction materials, technologists, researchers, management contractors and waste management companies
---