A Joint Effort: Integrating Advanced Materials into Military Platforms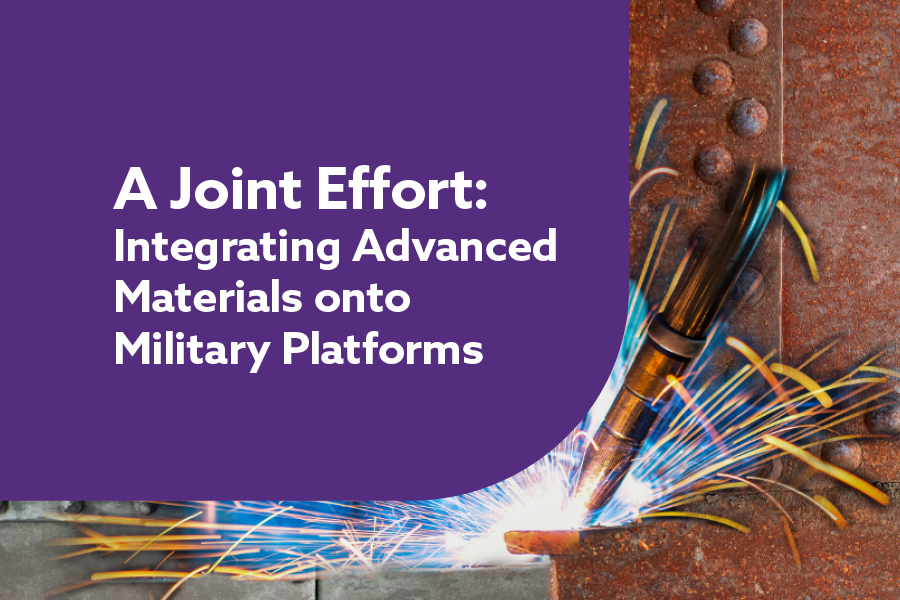 The Dstl Materials for Strategic Advantage Programme, working with our Australian counterparts in DST Group, and supported by the Defence and Security Accelerator launched "A Joint Effort" in order to develop innovative joining technologies that will help to expedite the insertion of advanced materials into military platforms.
Advanced materials offer significant benefits to military capability, for example through increased functionality, improved survivability, enhanced maintainability and reduced through-life cost. Military platforms across all operating domains (land, sea, air and space) need to incorporate an increasingly diverse range of materials to meet the complex and demanding requirements of the Armed Forces. This funding competition therefore sought to develop novel approaches to enable new material combinations, integrate advanced materials and make improvements to the way joints are managed for defence equipment.
Phase 2 of "A Joint Effort" has further developed innovative materials integration approaches from industry and academia that address the challenging demands of the defence operating environment across four key themes: Integration of Composites, Adhesives for Structural Joining, High Temperature Structures and Improving Armour Materials
You will hear from: