YPWLC 2021 finalist announced
This year's Young Persons' World Lecture Competition took place virtually on 11 November 2021.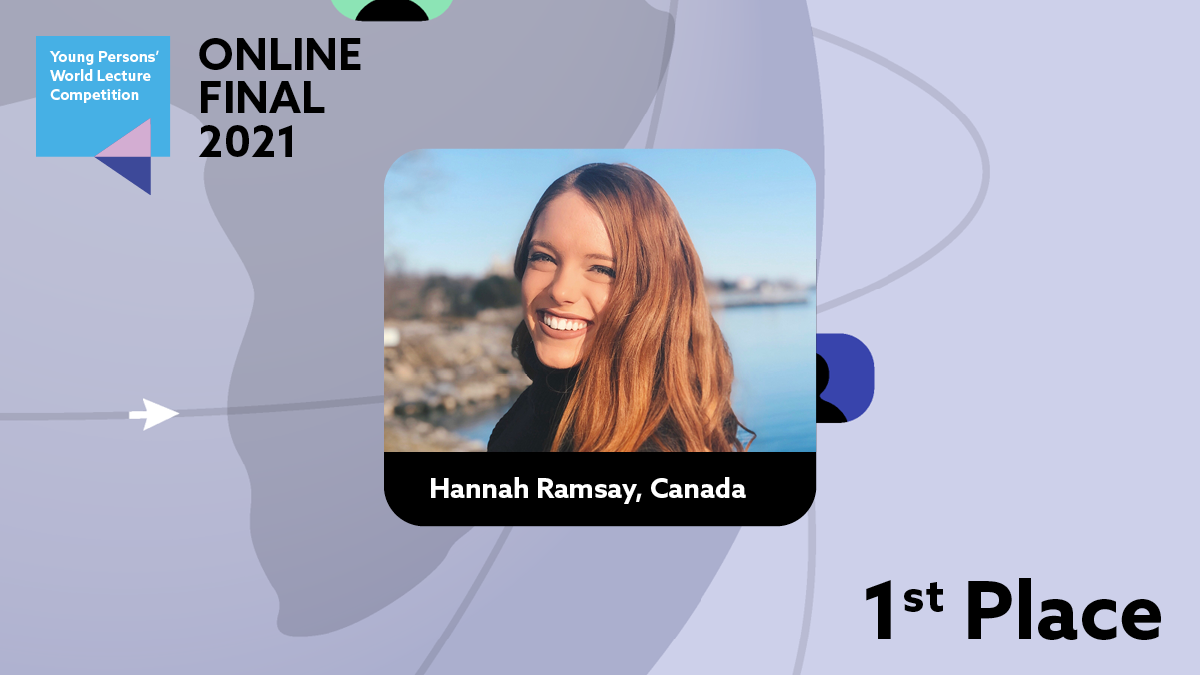 The finalists from around the world including Canada, Russia and Hong Kong had won their respective finals and represented their region at this year's final.
Each finalist gave a lecture of 15 minutes on a topic related to materials, minerals, mining, packaging, clay technology and wood science and engineering.
The judging panel included the Chair of the judging panel, Dr Philip Bischler CEng CSci FIMMM, Mr Neil Glover FREng CEng FIMMM, President of IOM3 and Dr Ilija Rasovic MIMMM, IOM3 Student & Early Career Committee. Lecture topics ranged from antibacterial coatings and packaging to organic semiconductors and metal organic frameworks.
First prize went to Hannah Ramsay representing Canada, with her talk on 'Silver Clusters: Small Material, Big Potential.' Hannah is currently studying to become a clinician-scientist in the MD/PhD program at Queen's University, in Canada. Her research is focused on the synthesis and discovery of silver clusters, an emerging class of nanosized materials, and their applications towards the combined diagnosis and treatment of cancer.
Speaking her achievement, Hannah said, 'It was an amazing experience to be a part of the 2021 YPWLC and meet incredible young researchers from around the world who are just as passionate about their research as I am! I loved having the chance to share my materials research with a broader audience, and really appreciated the feedback and questions I received. I am excited to have been recognised as the YPWLC winner this year, and cannot wait to see where my research goes from here.'
Second prize was awarded to Farah Hannah Abd Nasir, Malaysia on 'Traps in Organic Semiconductors.' Juncheng Fan from China took home third prize.
The YPWLC competition began in the UK as a way of encouraging young materials scientists and engineers to develop their communication and presentation skills. The ability to convey complex technical information in an enthusiastic and understandable way to a non-specialist audience has become an essential requirement in today's rapidly changing world. It aims to provide a friendly atmosphere of competition in which young engineers and scientists can develop their presentation skills by addressing an informed audience.
Well done to all this year's finalists.
To find out more about the YPLC 2022 competition and enter your local heat, click below.