Young Persons' World Lecture Competition final held virtually for the first time
Morgan Lowther from UK was awarded first place for his lecture on 'Head, shoulders, knees and microbes: 3D printing better implants.' Morgan's research uses 3D printing to deliver antimicrobials from biomedical implants, hoping to tackle the increasing challenge of implant-associated infections.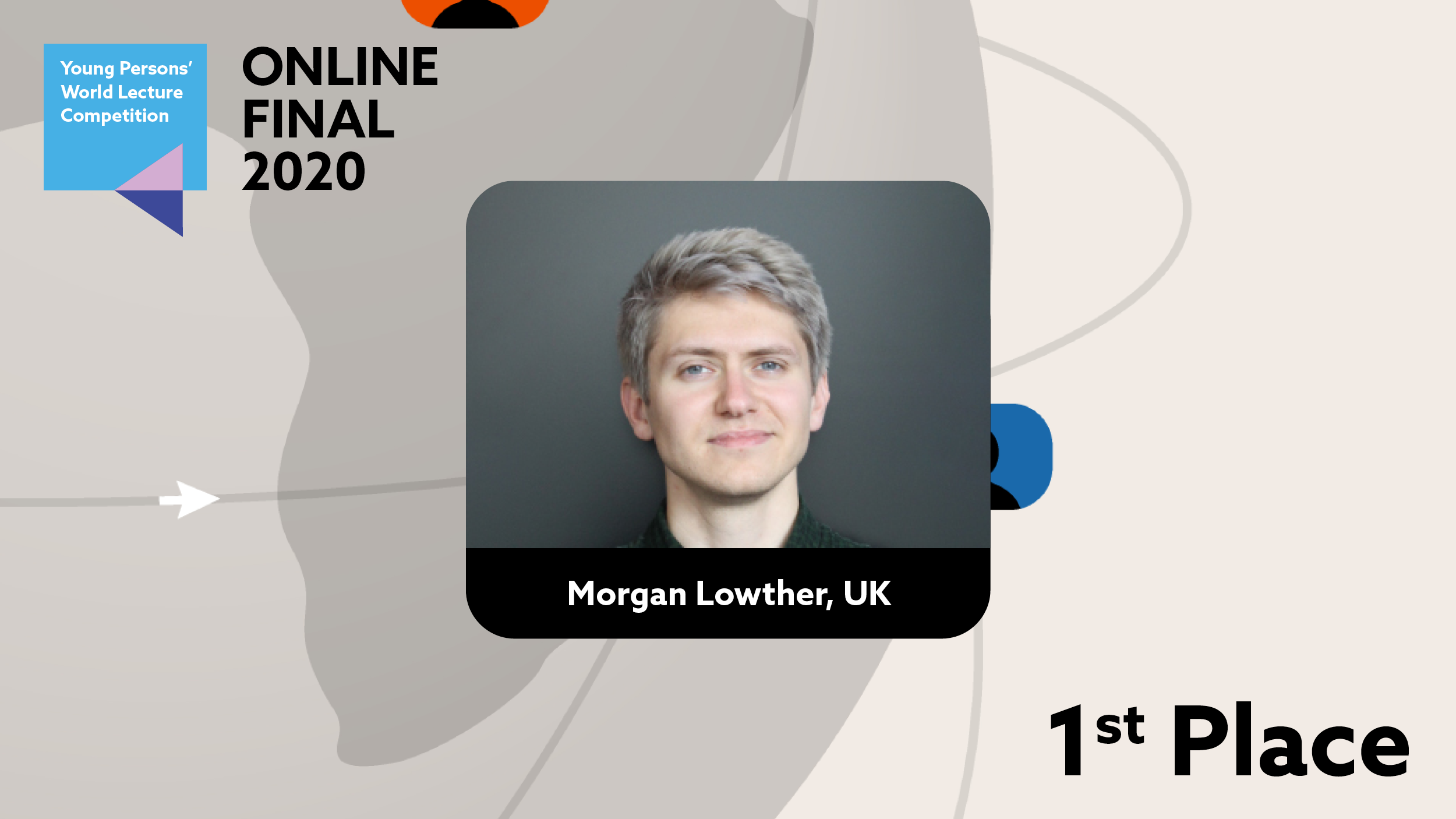 Second place went to Bianca Gevers representing South Africa on 'Engineering photo-active materials for renewable energy generation.' Followed closely in third place by Anand Jyothi from Australia who presented on 'SSBC – Self-Regulating Suspended Biogas Collectors.'
Speaking on his win, Morgan says, 'It's been a fantastic experience sharing my research with so many people. I never expected to come so far when I first gave this lecture at the local heat here in Birmingham, and it's wonderful to know that it connects with such a wide audience. The competition is a great way to build confidence in presenting, learning from all of the different talks you see and really developing the story behind your research.'
A massive congratulations to all the finalists and a special thank you to the four judges, Dr Philip Bischler CEng CSci FIMMM, Chair of the Judging Panel, Professor Serena Best CBE FREng CEng FIMMM, President of IOM3, Mr Martyn Jones CEng MIMMM Chair, Student & Early Career Committee and Dawn Kelly, Communications Specialist, CBMM.
Dr Bischler CEng CSci FIMMM said, 'The competitors did a great job and made the judges job extremely hard. The presentations covered all aspects of materials and engineering and it was great to see the vast array of lectures.'
IOM3 would like to thank the YPWLC primary sponsor, Companhia Brasileira de Metalurgia e Mineração (CBMM), for its generous support.
The finalists presentations will available soon to watch on demand, keep an eye out for content coming soon.
Meet the finalists from all around the world who have competed and won in their individual country's final.